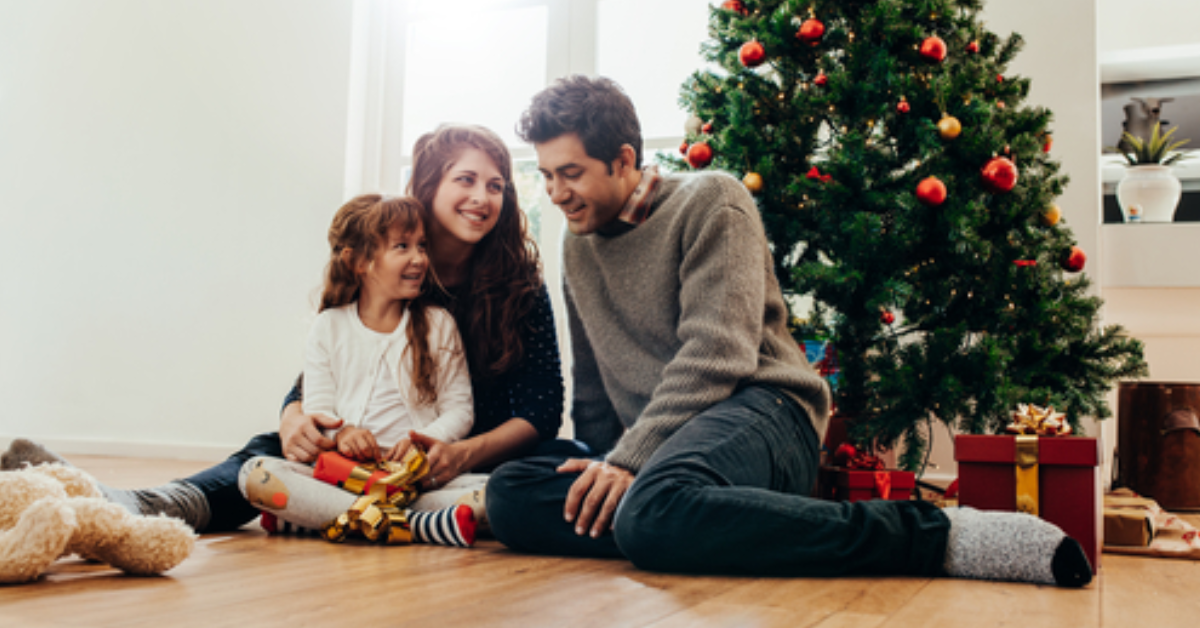 As we turn back the clocks for daylight saving and the cold winter season sets in, we tend to find ourselves frequently indoors. And during the holiday season, a bit of hibernation is more than welcomed. Whether it's warming our feet by the fire or baking cookies and treats in the kitchen, the winter season has almost become a tradition of respite, relaxation and togetherness.
However, as we spend more time indoors, we homeowners tend to look around the house and get ideas and inspiration. And that's probably a good thing, or else cabin fever could get the best of us. Sometimes, even just thinking of the upcoming holiday season spurs homeowners into a planning frenzy. 
From major winter renovations to easy upgrades, the possibilities are endless. So, before the holidays, be sure to complete a project or two while the season calls for it. 
Make Winter Renovations
As the year encroaches toward the holiday season, plans are made to host family and friends. Some homeowners want their homes looking as best as it can be while entertaining for the holidays.
But it's not just about the decor and seasonal trimmings. It's also about your home's winter renovations. Around the holidays, homeowners get the itch to apply a fresh coat of paint on the walls, spruce up the kitchen and even renovate their flooring.
The good news is that winter is the best time to make interior renovations. With limited outdoor activities, you're stuck indoors. Why not make the best of it? It forces you to get the job done without distractions.
Often, renovations during the summer months are costlier, which is another reason winter renovations are preferred. Contractors are reasonably more affordable in winter, as business is typically slower. It's easier to find contractors and installers who can get a project started on short notice and get the job done as quickly as possible. You'll save money to use toward hosting that grand holiday celebration. 
However, some renovations need time to execute and cannot be simply done as a weekend project. So, if you're considering winter renovations to make your house look like a holiday greeting card, here are some tips and suggestions to keep in mind. 
Stick to the Interior
It can be tempting to renovate your front entryway and doorstep so that holiday wreath and garland complete an absolutely Pinterest-worthy postcard. But it's best to stick to interior renovations during the winter season as weather—and especially snow, if you're lucky—can be unpredictable, slowing down the renovation, maybe even to a complete stop.
And the best interior renovations to complete during winter are projects like applying fresh coats of paint, replacing kitchen appliances, counters or backsplashes and even updating your floors. 
Make Renovations Early in the Season
Although most renovations can be turned around quickly, it's important to understand the time frame it takes from start to finish.
You may paint that bathroom in a weekend, but the floors, especially, take some planning. The installation process alone can take days, let alone the time it takes to order the wood and then to allow it to adjust to its new environment.
Lay New Flooring
If a new floor is part of your renovation plans before the holiday company arrives, be sure to begin this project as early as possible. From the day you finalize the best flooring for your lifestyle to the day you place the furniture back, set aside anywhere from four to five weeks to complete the project. 
In fact, during the fall when the weather is cooler and the humidity is low, it's a great time to purchase hardwood floors. But because hardwood floors are subject to moisture, they need to be allowed to rest within the room they are to be installed for at least 48 hours to a week for the wood to acclimate. 
Even after laying new hardwoods, it's advised to maintain the thermostat at a comfortable yet balanced temperature that's not too balmy. Otherwise, during the winter months, your new hardwoods can dry out, shrink and create cracks.
However, if you find yourself in a bit of a time crunch, numerous flooring options can be installed much faster than hardwoods. Our top recommendation for a quick installation is Luxury Vinyl Tile (LVT) and vinyl sheet flooring. While these flooring types resemble hardwoods, many of them have the advantage of being installed the same day you bring it home, without needing to acclimate. 
Finish a Basement
A finished or remodeled basement makes a nice place to hunker down from the cold. It can also add extra sleeping space for out-of-town family and guests who arrive for the holidays. Ultimately, though, this improvement can also exponentially increase the value of your home, especially if you increase the number of bedrooms and bathrooms.  
Winter is the best time to finish this often forgotten about space. Depending on the age or the specs of your basement, updates can vary from large projects such as installing waterproof flooring on concrete to smaller tasks like coating the walls in a light color. Check out more of the best floors for basements. 
Add Fresh Coats of Paint to Walls
Wouldn't it be nice to switch up a room's color palette before company arrives for the holidays?
It's often assumed that the spring and summer months are better times to paint, as you can open the windows to let out fumes from Volatile Organic Compounds (VOCs) and circulate the air. But winter offers the perfect opportunity to splash some colors on the walls, too.
Yes, keeping windows open while painting is healthier than breathing toxins and overall cleaner for your household and environment, but this can still be done in winter. Plus, it has several advantages. One such advantage is that the arid air helps paint dry quickly and speeds up the task. That way, you can tackle this project in a single weekend, allowing more time for holiday shopping and family activities for the rest of the season.  
Update Lighting Fixtures
A simple renovation project homeowners can tackle in the winter months is to update their lighting fixtures. Just as winter dries out our skin, it can also drain our energy levels and trigger a seasonal affective disorder, also known as the winter blues. But by improving the quality of your home's lighting and illumination, you can trick your body and mind into thinking its natural sunlight.
One trick is to increase the overall lighting. Open the windows during the day to allow in the natural sunlight. Replace low wattage bulbs in any overhead fixtures, such as chandeliers and recessed lighting, with full-spectrum and energy-efficient bulbs. This casts a brighter and wider glow comparable to sunlight that can improve those winter blues.
After you've tended to general lighting elements, you can then use accent and task lighting to create a more soothing glow. Illuminate a dark reading nook with a sconce and add a desk lamp where you intend to sign and seal holiday cards. 
Prepare for Holiday Guests
Once your renovations are complete, you can put the finishing touches to your home for the holiday season.
When preparing for guests, preparation is key. And this even goes for protecting things like your newly renovated floors.
Whatever type of flooring you choose to install in your renovation project, be sure it's protected. Your home will see loads of foot traffic during holiday parties, bringing wear and tear, so it's important to preserve the life of your floors and prevent scratches from dress heels and stains from spilled food and wine. 
During winter, all sorts of debris is tracked indoors–from wet snow to the rock salt you sprinkled along the footpath to the front door. Rock salt, especially, is harmful to floors and can leave a residue that dulls floor finishes and even scratches. To prevent yourself and guests from this mishap, simply place down a mat at each entryway and create a space to remove and store shoes. An even nicer touch would be to add cozy slippers for guests to wear instead.
And should a spill occur, it's essential to wipe them up as soon as possible. Overall, sweeping and mopping with an approved hardwood flooring cleaner a few times each week is recommended to maintain your hardwood floors.
Add Rustic Style Ambiance
Candles are a fantastic way to add a rustic style ambiance, especially during the holidays. Plus, the flicker adds a warm glow and dim lighting during shorter winter days.
Better yet—make it scented! From pumpkin spice to evergreen to sugar cookies, use smells that evoke favorite holiday memories. On the contrary, however, be sure to use unscented at the dinner table so that the deliciously prepared meal takes center stage. 
If you have a fireplace or woodstove, even better! You can't beat the crackle and woodsy smell. Of course, deck the mantel with family photos or stockings. 
Bring in the Heavier Textiles
Textiles can add a sensuality in summer and a luxuriousness in winter.
Swap out those crisp summer bed linens for something cozier. Family and guests will appreciate flannel sheets and thick comforters to bundle up with. Drape a faux fur or merino wool blanket at the foot for the chilliest nights.
Similarly, drape a warm plaid or tartan throw over the sofa and other furniture to be able to snuggle up and watch a classic holiday movie with a cup of hot cocoa. A nearby basket of blankets in the living room is a swell idea as well. 
Add warmth underfoot, too. Some floors can be extra cold on bare feet in winter and a small area rug or runner can prevent being shocked awake quicker than you'd like.
Additionally, a spacious area rug in the living room offers a comfortable and casual spot to unwrap gifts and allow the kids to spend hours playing with new toys—all without damaging the floors. At the very least, a rug beneath a Christmas tree can protect your flooring from water damage as you keep it alive during the holiday season.
Is Your Home Ready for the Holidays?
Taking pride in your home reaches new heights around the holidays–from the endless cords of lights strung across the facade to the delicate touch of a family heirloom brought out only on special occasions. Around this joyful season, we all take a moment to appreciate family and friends, inviting them over for dinners and get-togethers. And during this time, we want our homes to look their absolute best.
So, as the leaves begin to turn and before the first frost hits, consider any projects around your home that you've been aiming to complete. By finishing that rarely used basement, could you gain an entertainment area to watch the football playoffs after Thanksgiving dinner? Could your bathroom use some freshening up with new waterproof flooring? Or do you have existing hardwoods that are beyond repair and desperately need replacing? 
However you decide to update your home to prepare it for the holiday season, be sure to allow yourself plenty of time. That way, once renovations are complete, you can appreciate the new look and add the final touches of decor.
To read the full article, click here.