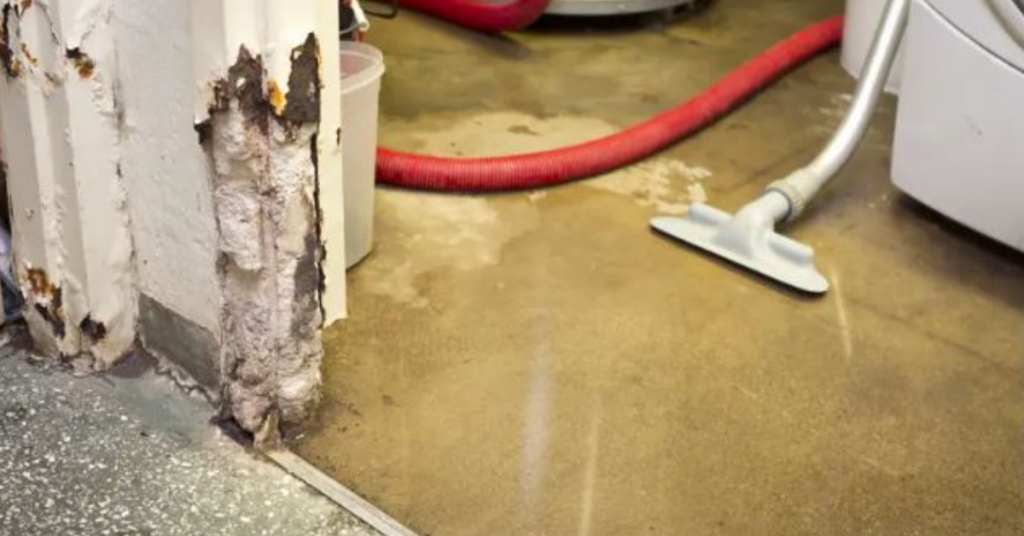 As a homeowner, few things may be as terrifying as waking up one morning to find standing sewage in your basement because of a burst pipe or blocked sewer, damaging walls, carpets and furniture. Without insurance coverage to provide financial compensation for this loss, the cost of cleaning your house and repairing the damages can be heavy on your wallet. Sewer backup coverage can be a highly beneficial financial protection for a homeowner because it adds compensation for sewer backup damage, which is not typically included in a standard homeowners insurance policy.
What is sewer backup insurance?
Simply put, sewer backup insurance covers damages arising from standing sewage in your bathtub, toilet, basement or anywhere else in your house. Depending on the cause of the backup, sewer backup coverage helps pay for the cost of repairing your sewer line (up to the city's sewer line) and ridding your house of sewage and water. Some other names this coverage may be known by include water backup insurance, sewer backup and drain line backup coverage.
Does homeowners insurance include sewer backup coverage?
No, a standard home insurance policy does not include sewer backup coverage. Some insurance companies do offer water or sewer backup as an endorsement or rider, but coverage limits may be insufficient to cover an expensive loss. Insurers may even sell sewer backup as a separate policy, but those cover just the lines themselves and do not provide financial protection for your home in the event of a backup. If the sewer backup is the result of a problem with a line that belongs to the city or simply because of lack of maintenance, your insurance provider may refuse to cover that.
Home insurance policies typically cover sudden and unexpected plumbing damages, such as a burst or leaking pipe or a broken faucet. However, the coverage often does not extend to the sewage system. Sewer coverage typically has to be added to your policy as an add-on coverage, endorsement or rider.
Causes of sewer backup
Sewage backing into your house can be the result of several factors. Whether it is only a small leak or ankle-deep flooding, sewer backups can result in expensive damages to your property. Some common reasons include:
Clogged pipes: Drain pipes can become clogged for various reasons — lack of general maintenance, flushing non-degradable items down the toilet and pouring large quantities of food particles down the garbage being a few common contributors. Letting the clog persist can result in a bigger problem of sewer backups in other parts of the house.
Tree roots: When underground pipes become entangled in strong tree roots, they can break and collapse, leading to sewer backups. Have slow drains and unusual noises checked as soon as you discover them in time to potentially prevent tree roots from damaging your sewer system.
Broken line: Damage to the line that runs between your house and the main can often cause sewage to flow into your property. Contact your local municipality if you suspect this is the reason behind sewage backup in your house.
What does sewer backup coverage include?
Sewer backup insurance typically covers damage to the sewer line running from your house to the city main. It also covers the expense of having standing sewage removed from your house and repairing the damage caused by it, up to coverage limits. Do bear in mind that sewer backup insurance does not cover a faulty or damaged plumbing system in your house; this is sometimes included in a standard dwelling coverage but could vary by provider.
Sewer backup insurance may also not cover damages that happen gradually over time due to lack of maintenance. Some providers may also not cover standing sewage on your property if it was the fault of your municipality and not your own sewer system. Make sure to read the fine print before you purchase sewer backup coverage so you are clear on the circumstances that it applies to.
Sewer backup coverage is also distinctly different from flood insurance, which is a separate form of insurance and not included in a standard homeowners insurance policy. Sewer backup flooding as a cause of loss is directly tied to the septic system and would not be accounted for in your flood insurance. Flood damage not related to your sewer lines or septic system is not covered by your sewer backup insurance.
Frequently asked questions
Does sewer backup insurance cover flooding?
It depends on the type of flooding and the original cause of the flooding. If your septic backs up causing flooding in a room of your house, this would be covered. But if flooding is the result of anything not related to the septic system or water lines in your house, it may need to be covered by a separate flood insurance policy, such as one sold by the National Flood Insurance Program or through various home insurance companies.
Do I need flood insurance and sewer backup coverage?
Flooding caused by an overflow of sewage is not covered by flood insurance, and typical flooding caused by storms or hurricanes is not covered by sewer backup insurance. Depending on whether or not your home is in an area at high risk of flooding, or based on your preferred level of financial safeguards, you may want both coverages, in addition to your home insurance policy.
How much does sewer backup coverage cost?
On average, sewer backup coverage can cost anywhere between $50 and $250 per year, depending upon the coverage limits you choose and how risky the build and location of your house is deemed by your insurer. Depending on whether you opt to add water or sewer backup to your home insurance policy, or if you choose just the service line maintenance coverage, the impact to rates will vary accordingly. With all insurance products, prices may vary by insurance company, as well.
To read the full article, click here.