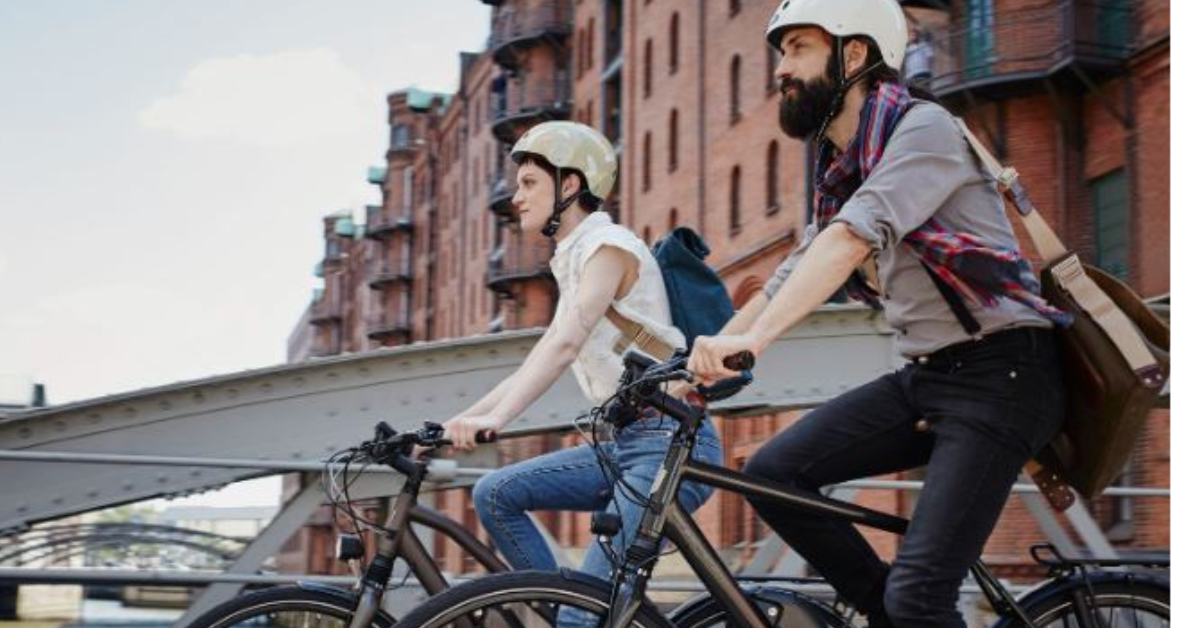 Why E-Bike Insurance Is a Good Idea
Whether you're using an electric bike to zip to work, run errands, or explore your community, you're likely seeing more people around you on similar rides. The popularity of e-bikes is growing, but since they're relatively new, laws governing their use are like a patchwork quilt across the nation. E-bikes don't have the same powerful engines as motorcycles, but some states have drafted laws requiring that riders have a driver's license, helmet, and vehicle registration.
But do you need insurance for an e-bike? Like the requirements above, the answer depends on where you live. However, even if e-bike insurance isn't required in your state, you may want to consider it anyway. Your home and car insurance policies might provide some protection for an e-bike, but they can't beat the specialized coverage of an electric bike insurance policy.
Will Homeowners or Auto Insurance Cover Electric Bikes?
An auto, condo, homeowners, or renters insurance policy may provide some protection for your e-bike. Standard home insurance policies include personal property coverage, which may help pay to repair or replace your e-bike if it's damaged in a covered loss or stolen from either your home or a public location. A condo, homeowners, or renters policy may also provide some protection if your e-bike sustains damage while you're transporting it in your vehicle.
However, home insurance policies set limits on payouts for certain types of personal property. And most standard condo, homeowners, and renters policies only pay a depreciated value, known as actual cash value, for personal property. If your e-bike is worth more than that limit, your home insurance policy may not provide adequate protection.
Tip: Your provider may allow you to add your e-bike to a condo, homeowners, or renters policy as scheduled personal property, which allows you to increase your coverage for a specific item.
Home insurance policies probably won't cover collision damage to an e-bike unless you've added it to your coverage as scheduled property. If you're injured while biking, your health insurance will likely cover medical costs. The medical payments coverage of your car insurance may pay some hospital bills and lost wages if you collide with an automobile, but you should check with your insurer.
If you're at fault for an accident while riding your e-bike, and cause someone else's injuries or property damage, the personal liability coverage of your condo, homeowners, or renters policy might cover some costs. But it also might not, depending on the type of e-bike you have and other factors. Again, check with your insurer to know exactly how much coverage you might already have.
And keep in mind that home insurance claims are subject to deductibles and limits, so read your policy carefully before filing a claim.
What Is Electric Bike Insurance?
If your bike is expensive, like many e-bikes, you should consider buying an insurance policy for it. These standalone policies are designed for bike owners and go beyond the protections offered by a condo, home, or renters insurance policy. A comprehensive electric bike insurance policy may offer coverage for:
Accidental damage
Collisions with uninsured motorists
Crash damage
Cycling apparel damage or theft
In-transit losses
Liability
Medical payments
Racing-related damages or losses
Rental bike reimbursement following a covered loss
Roadside assistance
Spare parts losses
Theft and vandalism
Vehicle contact
Your home insurance policy may have a deductible of $1,000 or more. But with a bike insurance policy, you can choose a deductible as low as $200. And if you own more than one bike, some insurers will allow you to purchase a single policy that covers your entire collection.
Do You Need E-Bike Insurance?
Electric bike laws vary by state. Many states have established classification systems for e-bikes to differentiate between similar types of vehicles, like electric scooters and mopeds. According to the National Conference of State Legislators, 26 states have adopted a three-tier electric bike classification system:
Class 1: E-bikes with motors that provide pedaling assistance up to 20 miles per hour.
Class 2: E-bikes with motors that can provide pedaling assistance or propel the bike without pedaling up to 20 miles per hour.
Class 3: E-bikes equipped with motors that provide pedaling assistance up to 28 miles per hour and with speedometers.
States use these classifications to establish laws that govern many aspects of electric bike ownership, including driver age limits and requirements for helmets, licenses, and registration. Some states have also used e-bike classification to clarify insurance requirements. For example, in New Jersey, e-bike owners aren't required to carry insurance, have a license, or register class 1 or 2 electric bicycles—but riders or passengers aged 17 or younger must wear helmets. If you're unsure about your state's e-bike insurance requirements, check with your state department of insurance or your insurance agent.
How to Buy E-Bike Insurance
The cost of electric bike insurance can depend on aspects such as the type and value of your e-bike, the coverages you choose, and your deductible. However, it's relatively affordable, typically starting at around $100 per year.
When shopping for electric bike insurance, look for a policy that includes a comprehensive set of coverages, such as:
Liability: As with auto insurance, liability coverage should include injuries to another person and damage to property when you're at fault for an accident while riding your bike. Some carriers offer liability coverage up to $100,000.
Uninsured motorist: If an uninsured driver hits you, you could face astronomical medical expenses, so it's important to find an electric bike policy that includes uninsured motorist coverage. Some companies offer uninsured motorist coverage with limits as high as $500,000.
Physical damage: A policy should cover damage to your bike caused by contact with another vehicle. It should also cover losses resulting from collisions with an object, such as a curb or tree. Also, look for a policy that covers your bike while in transit to protect yourself when traveling to a trailhead, a race, or a biking vacation.
Theft and vandalism: Look for a policy that offers replacement cost coverage that will pay to replace your e-bike if it is stolen or destroyed by vandals. Comprehensive coverage should also include accidental damage caused by you or someone else.
Medical payments: E-bike medical payments coverage helps pay your medical costs when you're involved in a covered bike-related accident. Look for a policy that provides flexible limits up to the amount of coverage you need.
Other coverages: Coverage needs are subjective. If you plan to take your bike abroad, you'll need a policy that provides worldwide damage coverage. Likewise, if you're a competitive cyclist, you'll need a policy that covers racing, cycling apparel, spare parts, and event fee reimbursement. If you commute to work on your e-bike, you might need a policy that offers rental bike reimbursement and roadside assistance.
The Bottom Line
If you spend several thousand dollars on an e-bike, protecting it with a standalone electric bike insurance policy makes sense. A condo, home, or renters policy might provide some protection if your e-bike is stolen from your garage or destroyed in a house fire, but it probably won't provide enough coverage to replace it. Policies designed for e-bikes offer a wide range of coverages that cyclists need to protect their gear at home, on the road, and abroad. E-bike insurance is affordable and a good idea for recreational riders and commuters alike.
To read the full article, click here.