What You Need To Know About Collectibles Insurance: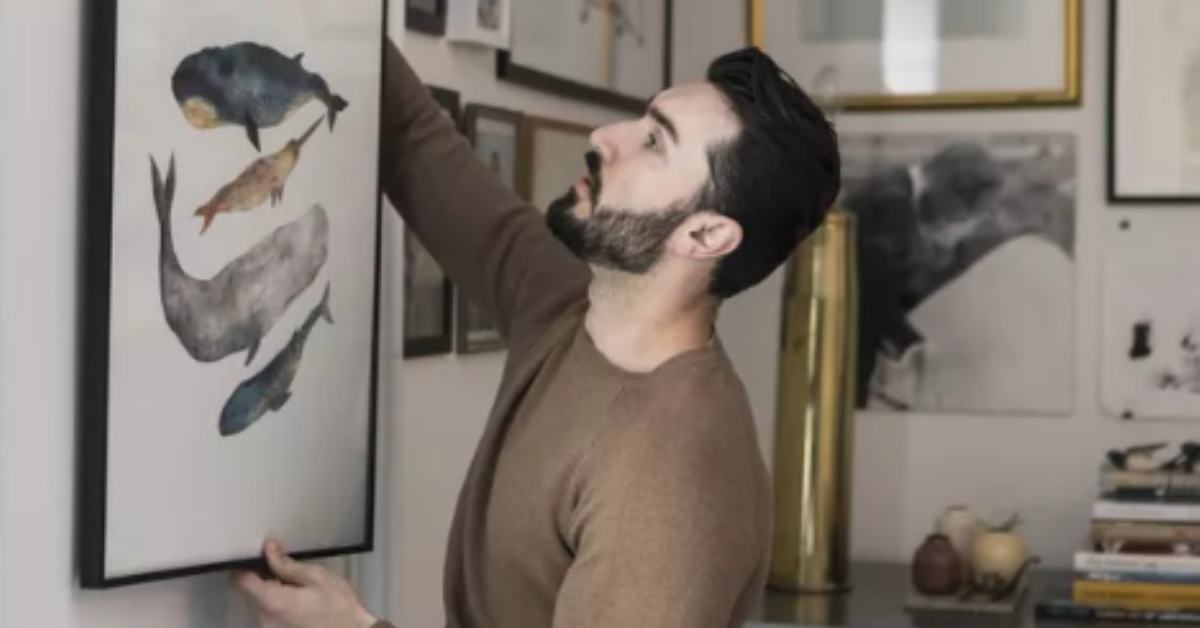 Collectibles insurance covers items that make life more enjoyable and interesting, like fine art, musical instruments, sports memorabilia, and wine collections.
Artist websites and online auctions and marketplaces have made it easier to explore collecting as a hobby or investment. If you have a growing collection of treasured items, chances are your homeowners or renters insurance policy doesn't provide the protection you need. Collectibles insurance provides broader protections and places a higher value on collections—and it may cost less than you expect.
Definition and Examples of Collectibles Insurance
A standard home insurance policy includes personal property coverage, which covers a wide range of items, including clothing, electronics, and furniture, in case they are destroyed by a covered loss such as a fire. Typically, the amount of personal property coverage you get is a percentage of your dwelling coverage (usually 50% to 70%). If your policy has $200,000 in dwelling protection, it will generally include $100,000 to $140,000 in personal property coverage.
But most insurers limit the amount of money they'll pay to repair or replace certain types of personal property. For instance, the provider may only pay up to $1,500 for stolen jewelry or $2,500 for silverware or firearms. The value of collections such as fine art, model trains, stamps, and wine often exceeds the limits of a standard home insurance policy. So how can you cover your valuable collection? There are a couple of ways.
Scheduled Property Coverage
Scheduled property coverage is an add-on to your policy that allows you to increase the amount of coverage for a specific item, like a collectible comic book. To add scheduled property coverage, you may have to provide documents such as an appraisal, photos, and proof of ownership such as a receipt.
Protecting your collectibles with a scheduled property rider will increase your insurance premium, but the broader protection may be worth it. For example, if you lose a collectible coin while traveling to a trade show, your standard home insurance policy won't cover it, but scheduled property coverage will. Many large carriers—including Allstate, American Family, and Grange—offer scheduled property coverage.
Stand-Alone Collectibles Insurance
You can also opt for a separate collectibles insurance policy. Collectibles insurance is designed to protect your treasures and can provide broader coverage than a scheduled property rider. You can buy collectibles insurance for almost any type of collection, including:
Antique rugs and tapestries
Books and maps
Collectible stamps
Comic books
Dolls
Fine art
Firearms
Jewelry
Model trains
Musical instruments
Pottery
Rocks and minerals
Sports memorabilia
Toys
Vintage cameras
Wine
How Collectibles Insurance Works?
Collectibles insurance offers benefits that most standard home insurance policies and scheduled property endorsements can't match.
Agreed Value
Some carriers that sell collectibles insurance offer agreed-value coverage, which is different from the cash-value standard that most standard homeowners policies use for damaged or destroyed personal property. Agreed-value coverage pays a set amount you and the insurer agree upon when you purchase a policy. The agreed value is determined based on the condition of the items, their special features, the rarity of the collection, and industry guidelines.
Note: Because you're insuring a collectible that, in theory, will increase in value over time, most insurers don't decrease your agreed-value payout based on depreciation.
If your insured collectible is destroyed by a covered event, the provider pays the agreed-upon value. For instance, if you buy a collectibles policy for a train set with an agreed value of $50,000, the insurance company will pay you $50,000, minus the deductible, if the set is ruined by a fire.
Automatic Coverage for New Collectibles
Some collectibles insurance policies feature automatic coverage for pieces you add to your collection. For example, if you purchase a new painting for $900, your policy will cover it starting the moment you make the transaction. Typically, insurers set limits on automatic coverage. For example, your policy may only automatically cover up to $2,000 in new acquisitions.
Automatic coverage from traditional insurers usually ends 30-90 days after you buy the item, so make sure to officially add it to your policy within that time frame. However, insurers that specialize in collectibles insurance may not have a coverage time limit for items automatically added to your policy. Make sure you know the terms of your coverage before adding to your collection.
Broader Coverage
Collectibles insurance policies typically provide broader coverage than home insurance personal-property coverage. For instance, a collectibles policy may pay for lost items and cover losses caused by floods and natural disasters. Some collectibles policies also cover items that are damaged or lost in transit, which is a valuable feature when you travel to trade shows or buy new items online. Some insurers also offer optional coverage that protects collectible items housed in a public storage facility.
Claims Process
Typically, the collectibles insurance claims process is the same as the process of filing a home insurance claim, but it can vary by company. Some providers require you to call your agent or a claims hotline, while others offer online claims filing. When filing a claim, you'll usually need to provide details about the damaged property, such as when and where the loss occurred, how it happened, and which pieces in your collection were affected. The insurer will also likely ask you to submit photos of the damaged items.
Note: Before purchasing a policy, it's a good idea to thoroughly document every piece in your collection by filing paper and digital copies of purchase receipts and taking photos and videos.
How Much Is Collectibles Insurance?
Collectibles insurance is relatively inexpensive, but the annual premium can depend on the type of collectibles you insure. We requested quotes from three popular collectibles insurance companies for three different collections and received a range of rates for annual premiums that provided $20,000 of coverage and a $500 deductible.
| | | | |
| --- | --- | --- | --- |
| | Comic Book Collection | Vintage Camera Collection | Pottery Collection |
| American Collectors Insurance | $106 | $144 | $172 |
| Collectibles Insurance Services | $86.24 | $141.67 | $141.67 |
| MiniCo | $150 | $150 | $150 |
Factors That Influence Premiums
Certain aspects of your home, your financial history, and the way you store your collection may impact how much you pay for collectibles insurance. The following storage questions are part of MiniCo's insurance application:
Are your collectibles stored in a basement?
Is the home where your collectibles are stored equipped with deadbolt locks and monitored burglar and fire alarm systems that report to a central station?
Are your collectibles stored in a home that's located more than 1,000 feet from a fire hydrant?
What is your home's age and type of construction?
Are your collectibles kept in an area deemed a flood zone by the National Flood Insurance Program?
Many collectibles insurance companies offer $0 deductible policies, so raising your deductible to an affordable level can reduce your premium. You may pay more for collectibles insurance if you've filed a collectibles or homeowners insurance claim, or filed for bankruptcy, in the last five years.
If you already have a condo, home, or renters insurance policy, speak with your agent about adding collectibles insurance to your coverage. Some insurers offer collectibles insurance add-ons or have partnerships with leading collectibles insurance companies. If you can add collectibles coverage to your existing policy, you may get a better rate.
Do I Need Collectibles Insurance?
If you own a collection with a value that exceeds your homeowners personal-property limits, you probably need collectibles insurance. Even if your collectibles don't exceed coverage limits, most standard home insurance policies only pay actual cash value for damaged property, not the collector's value.
Also, collectibles insurance usually offers broader protection than most standard homeowners policies.
Key Takeaways
Home insurance policies limit the amount paid for certain types of personal property, including some collectibles.
Many insurers offer scheduled property or collectibles coverage that you can add on to an existing homeowners policy.
Collectibles insurance provides broader protection for collector's items damaged by an earthquake or flood, or while in transit.
Collectibles insurance is relatively inexpensive, but the cost can vary depending on the type of collection.
To read the full article, click here.