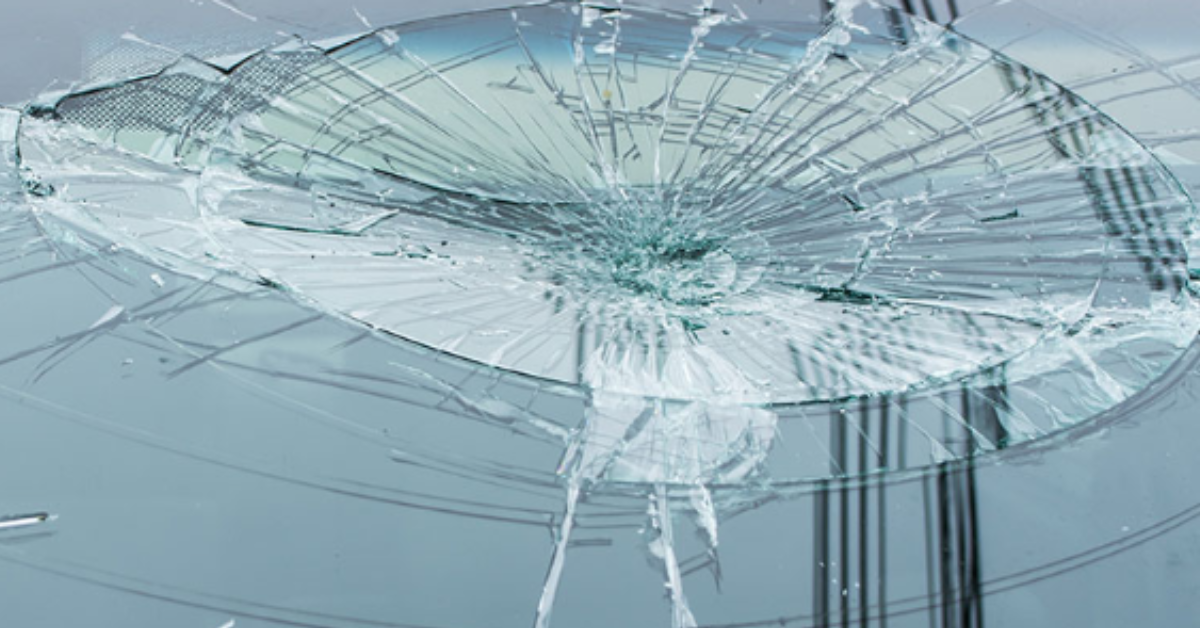 A comprehensive glass policy is an insurance policy that covers different kinds of glass (or similar) products that can be broken or damaged. A comprehensive glass policy covers a broader range of manufactured glass products than a standard glass policy, which typically only covers plate glass. It also provides coverage whether the glass was damaged or destroyed accidentally or deliberately.
The policy can cover decorative glass displays and signs as well as windows and doors. Comprehensive auto coverage may include glass.
KEY TAKEAWAYS
A comprehensive glass policy covers a broader range of glass products than a standard policy, which usually covers only plate glass.
A comprehensive policy provides coverage whether the glass was damaged accidentally or deliberately.
The policy covers windows, doors, decorative glass displays, and signs.
While windshield coverage is standard in auto insurance, adding a comprehensive glass policy can save out-of-pocket costs against headlamps and door window glass damage.
Glass claims generally do not increase your insurance premiums by very much, if at all.
Understanding Comprehensive Glass Policies
Homeowners and businesses often underestimate the cost of replacing broken or damaged glass windows and doors. Unlike some types of cosmetic building repairs that can wait until a later time, repairing a window that separates the outside elements from the inside of the building needs quick attention.
Many windows are specially cut and made to fit a specific space and are unlikely to be found at a local store. Some items, like display cases and curved or colored glass, are special-ordered items and require manufacturing time. Any specialization can add to the expense of replacing a broken piece of glass.
Comprehensive glass policies cover both intentional or accidental damaged or broken glass coverings. For example, a glass door may shatter when a heavy object accidentally bumps it, or a glass display window may break when a robber intentionally smashes to reach the contents inside. Because the policy is all-inclusive, it covers the replacement costs in both instances mentioned. A comprehensive policy will include a variety of glass types, not just the plate glass covered in the typical standard property insurance policy.
As with other types of insurance, the policyholder has to identify the different pieces of glass that will have coverage under the policy. The policyholder, for example, may only wish to cover externally facing windows and display cases, but not lamps or glass signs. In some cases, businesses that lease building space may be asked to share the cost of a comprehensive glass policy with the building owner.
Most insurance policies do not automatically cover every peril, though comprehensive glass policies come close. They may contain exclusions for specific causes of damage, such as damage deliberately caused by the policyholder.
Tip: If you have a chip or crack on a window or windshield that is smaller than a dollar bill, it could be repairable.
Automobile Comprehensive Glass Coverage
Most collision coverage insurance policies do not cover any type of glass damage outside of an accident. Comprehensive auto insurance policies, though, do often include coverage for auto windshield glass replacement, even if it was caused by something else (like a falling tree branch).
There may not be a deductible for windshield repair or replacement because insurers see the windshield as necessary for vehicle operation. In certain states, state law will require that glass be covered with zero deductible (e.g., Kentucky and South Carolina, and Florida) or have a zero-deductible glass option (e.g., Connecticut, Arizona, Massachusetts, Minnesota, and New York). Drivers who do not have a comprehensive coverage policy may, however, need to pay a deductible in addition to their premium. Also, in some cases, the glass may be safely repaired, rather than replaced.
Insurance providers see damage to the windshield as typical and therefore anticipated. But the damage to other auto glass may not have the same coverage. Items like headlamps and door window glass and the rear window will probably be subject to the full policy deductible amount. Adding full glass coverage to a comprehensive auto insurance policy will usually avoid the out-of-pocket payment costs in the event of damage.
Example of a Comprehensive Glass Policy
Say that you are driving on the highway and debris from a truck in front of you strikes your windshield, causing a spider crack. While nobody was injured, you want to get your windshield fixed. Many insurance companies now have specific glass-claims departments, so first find out if you have glass coverage in your policy and then call that hotline to report the damage and file a claim. Your insurer will also be able to tell you if they can waive the deductible.
You will then be instructed to take your car to a qualified repair facility. They will then charge your insurance, and you will only be responsible for your deductible (if you have any).
How Much Does It Cost to Repair Broken Glass for a Home?
Replacing a broken window will cost around $350 on average, with most people spending between $200 and $500. For more complicated repairs or custom windows, you can expect to pay as much as $2,000. Labor costs to repair a broken window range between $30 to $50 an hour.
What Does a Comprehensive Policy Cover?
Comprehensive insurance helps cover damages to a vehicle when you're involved in a collision. Comprehensive policies usually cover things like theft, vandalism, wind damage, hail, and animal strikes.
Does Filing a Windshield Claim Increase Insurance Premiums?
Typically, filing a glass claim with an insurer will not result in an increase in your premium. If, however, multiple similar claims are made over a short period of time, your premiums may go up.
To read the full article, click here.