Pet insurance is designed to make paying for health care for pets easier. This type of coverage can pay for treatment related to a variety of pet health care costs, including accidental injuries, illness, and medications. That can save you money as a pet owner but health insurance for pets is not all-encompassing. Insurers may choose to exclude certain pre-existing conditions from coverage.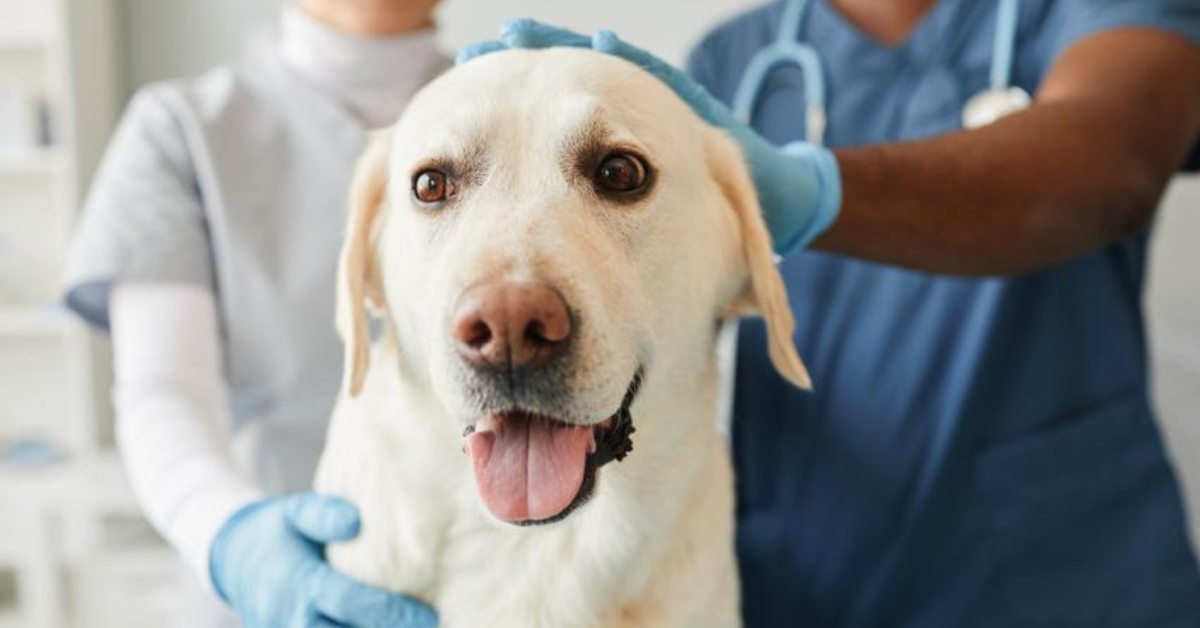 KEY TAKEAWAYS
Pet insurance can cover a variety of heath care-related needs, including illness, injuries, behavioral issues, and congenital health problems.1
Companies that offer pet insurance can choose to exclude certain pre-existing conditions from coverage.
If your pet has a pre-existing condition, they aren't necessarily barred from getting coverage but this may influence your coverage options.
Pet insurance companies may distinguish between curable and incurable pre-existing health conditions when writing policies.
When shopping for pet insurance, it's important to read the fine print to understand what's covered and what's not, as well as what you'll pay for coverage.
Pet Insurance Basics
Pet insurance is a type of insurance coverage that's designed for pet owners. Typically, this type of coverage is intended for cats and dogs, though it's also possible to cover a wider variety of pets. For instance, you may be able to get coverage for ferrets, rabbits, hamsters, potbelly pigs, and exotic birds.
There are three levels of coverage pet insurance can include:
Basic coverage. Basic pet insurance provides the lowest level of coverage for pet owners. It may be limited to things like accidental injuries, poisonings, and certain illnesses.
Comprehensive coverage. Comprehensive pet insurance covers a wider variety of health conditions and healthcare-related costs. For instance, you may have coverage for x-rays or lab fees with a comprehensive plan.
Pet well care protection. This type of pet insurance typically covers preventive care, such as physical exams, flea and heartworm treatment, and vaccines.2
Pet insurance can have annual coverage limits and annual deductibles. Instead of paying a monthly premium, however, this type of coverage reimburses pet owners for covered expenses. The amount that's reimbursable and the expenses covered can depend on the terms of the pet insurance policy.
Note
Pet insurance is not the same as a veterinary discount plan or a veterinary financing plan, both of which may be offered to you if you're paying for pet care out-of-pocket.
Pet Insurance and Pre-Existing Conditions
Pet insurance policies can be very specific, in terms of what's covered and what's not. A typical policy, for example, may cover the following:
Accidental injuries
Illness
Hereditary and congenital conditions
Alternative therapies
Behavioral issues
Chronic conditions
Prescription medications
Prescription food and supplements
Microchip implantation1
The list of what's not covered includes pre-existing conditions, cosmetic procedures and breeding costs. Pre-existing conditions include injuries or illnesses that are present before a pet insurance policy goes into effect or during a waiting period. Examples of pre-existing conditions can include:
Fractures or broken bones
Infections
Diabetes
Allergies
Orthopedic conditions
Cancer
Whether a pet insurance company chooses to cover a pre-existing condition can depend on whether it's curable or incurable.
Curable and Incurable Pre-Existing Conditions
Some pre-existing conditions may be resolved, either on their own or with the care of a veterinarian. A fractured bone, for instance, can eventually heal without causing any long-term health issues. The same may be true for things like ear infections or insect bites.
In the case of a curable pre-existing condition, a pet insurer may choose to extend coverage after a set waiting period. For example, your pet may need to be symptom-free for six to 12 months for the insurance company to consider them cured. During this waiting period, any claims made related to the pre-existing condition would not be covered.
In the case of incurable pre-existing conditions, insurers may choose to limit the coverage offered to pet owners or exclude those conditions entirely. Examples of incurable conditions can include cancer, diabetes, hyper- or hypothyroidism, allergies, and other lasting health conditions.
Note
There may be no waiting period required to use your coverage for preventive care visits for your pet.
How to Get Pet Insurance for Pre-Existing Conditions
Pre-existing conditions won't prevent your pet from getting health insurance altogether. But any pre-existing conditions may not be covered by the policy or may be subject to coverage limitations.
If you have a pet with a pre-existing condition and you want to get pet insurance, getting a full medical exam is a good first step. This allows a veterinarian to identify any potential health issues, pre-existing or otherwise, that could complicate your ability to qualify for pet insurance. You can also talk to your vet about which pre-existing conditions may be curable versus incurable.
The next step is comparing pet insurance options. When shopping for pet insurance, it's helpful to consider:
What is and is not covered, including pre-existing conditions
How the insurer categories curable vs. non-curable pre-existing conditions
Annual coverage limits
Annual deductible amounts
How much is reimbursed to you for pet health care
It's also important to think about whether insuring a pet with pre-existing conditions makes sense. On one hand, you could still get coverage for other health care expenses, including routine preventive care or accidental injuries. But any savings and reimbursement you might receive for those costs may be overshadowed by out-of-pocket costs you have to pay for non-covered health conditions. So consider the costs carefully to decide if pet insurance is worth it
The Bottom Line
Pet insurance is something more people are choosing to purchase to ensure their pets are covered. At the beginning of 2021, an estimated 3.45 million pets were covered by some type of pet insurance policy.4 Pet insurance can still be a smart buy when your pet has a pre-existing condition, though it is important to compare your options for getting coverage. When in doubt, it can be helpful to reach out to pet insurance companies directly to ask about pre-existing condition coverage.
To read the full article, click here.