Owners of rental properties may wonder, "Do I need landlord insurance?" In most cases, landlord insurance can provide coverage for the home for damage caused by tenants and certain perils.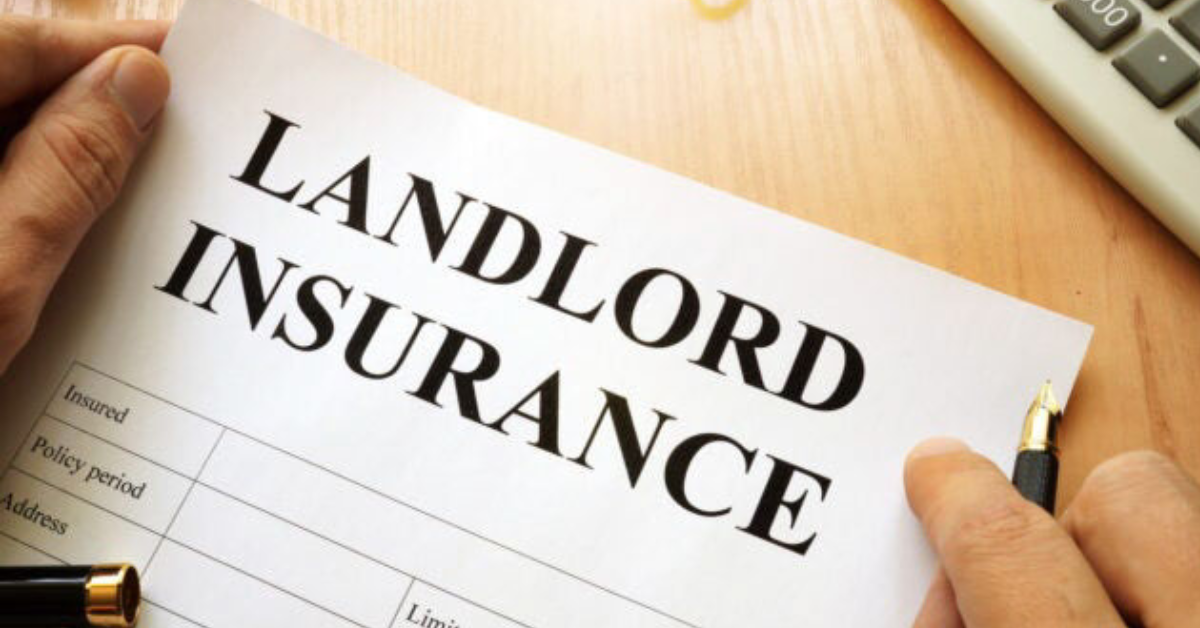 Q: I just moved into a new home and want to start renting out my old house. I currently have a homeowners insurance policy. Will that still cover my house now that it's a rental property, or do I need landlord insurance?
A: Owning a rental property is a great way to earn extra income. Homeowners who decide to rent their properties may wonder, "Do I need landlord insurance, or will a homeowners insurance policy suffice?" Generally, a landlord will need to purchase a landlord insurance policy to cover the rental property, as a homeowners insurance policy doesn't provide the same type of coverage as a landlord insurance policy.
Landlord coverage protects the property owner if the home sustains damage from a list of named perils. It can also provide financial protection if the landlord is found legally liable in certain situations.
Homeowners insurance typically only covers a dwelling that is occupied by the owner, so owners of rental properties will want to get landlord insurance coverage.
Homeowners insurance helps protect policyholders from unexpected expenses as a result of damage to their home caused by a covered event. As an example, if a windstorm knocks a tree branch onto the roof of a home, creating a hole and causing damage to the home's contents, homeowners insurance would typically cover the cost of repairing the damage, replacing damaged contents, and the cost of the cleanup, less the deductible. If this same scenario were to happen in a rental home, the landlord insurance policy would pay to repair the damages to the home, but the renter's personal property would not be covered under the landlord policy.
Before renting out their property, landlords may want to look at the best landlord insurance companies. Comparing landlord's rental insurance quotes from different carriers makes it easier for a rental property owner to find the best combination of coverage and affordability.
Landlord insurance offers coverage for property damage caused by a covered event.
When comparing landlord insurance vs. homeowners insurance, customers will see that both types of policies offer dwelling coverage for the insured property. Dwelling coverage applies to the physical structure of the rental building. If the building experiences damage from a covered event, landlord insurance helps cover the cost of repairs.
As an example, if a burst pipe in the rental home causes flooding in one of the bathrooms and damages the floors and walls, the landlord's insurance policy generally helps pay to clean up water and repair the damaged floors and walls.
Some landlord insurance policies include coverage for other structures. This protection extends the dwelling coverage to detached structures on the property, such as a garden shed, fence, or detached garage.
While some insurers may offer actual cash value coverage, it's recommended that landlords take out replacement cost coverage.
Similar to how a homeowners insurance policy works, a landlord insurance policy will pay out claims in one of two ways: actual cash value or replacement cost.
Actual cash value: Actual cash value coverage calculates the cost to repair or rebuild a rental property at its current value, minus depreciation (which accounts for age, condition of the home, etc).
Replacement cost: Replacement cost coverage pays for the cost to repair or rebuild the property at today's prices, without depreciation.
It's often suggested that landlords choose replacement cost coverage for their rental units. While replacement cost coverage will typically cost more up front, it can prevent a policyholder from having to pay a substantial amount out of picket in the event of a claim.
For instance, if a fire destroys an older rental property, a policyholder with an actual cash value policy would receive a claim payout that accounts for the long-term depreciation of the home. If the landlord has replacement cost coverage in this type of scenario, the insurance company would pay to repair or rebuild the home at today's prices, and depreciation would not be a consideration.
Landlord insurance can provide coverage for lost rental income if the property is uninhabitable and the renters must move out.
Many events covered by landlord insurance could potentially cause a rental to be uninhabitable. Fire damage and water damage, for example, could require several weeks, months, or longer to mitigate. Tenants can't live in the property during this time, and the landlord won't receive rent payments.
Landlord insurance can provide coverage for lost rental income if the property is uninhabitable and the renters must move out.
Many events covered by landlord insurance could potentially cause a rental to be uninhabitable. Fire damage and water damage, for example, could require several weeks, months, or longer to mitigate. Tenants can't live in the property during this time, and the landlord won't receive rent payments.
Landlord insurance may offer lost rental income coverage if the property is uninhabitable due to covered damages. This coverage is usually limited to situations where a tenant must leave the property, however. There are other types of coverage a landlord can look into purchasing that can provide protection if a tenant falls behind on their payments. For this reason, landlords will want to check their landlord insurance policies carefully to find out what is and isn't covered as it pertains to landlord rent insurance.
A landlord insurance policy will also offer liability coverage for medical or legal costs.
Accidents are unpredictable and sometimes unavoidable. When a landlord rents their property to a tenant, they may want to make sure they have the necessary tenancy liability insurance coverage in case of landlord liabilities. This coverage helps protect the landlord if a tenant, guest, or even a third-party contractor is hurt on the property. If an accident occurs, the landlord liability insurance can help cover the injured party's medical costs, and it can also provide financial protection to the landlord if the injured party decides to pursue legal action.
For example, if a tenant breaks a leg when on the property by falling through a rotten deck board, the landlord's liability insurance for rental properties could help pay the medical bills of the injured tenant, as well as the costs of potential lawsuits against the landlord related to the accident.
Depending on their needs, landlords may want to opt for additional coverage such as guaranteed income insurance, flood insurance, emergency coverage, or additional construction expenses.
Landlords can generally customize their landlord insurance to fit their individual needs. Many landlords add extra coverage to tailor their policy for unique risks their property faces. For example, a standard landlord insurance policy doesn't cover damage related to flooding. Landlords can opt to purchase additional flood insurance for their rental property if the property is located in an area at high risk for a flood.
Other coverage options for landlords include:
Guaranteed income insurance: This protection helps cover monthly rental fees if a tenant misses a payment or can't pay the full amount.
Emergency coverage: Emergency coverage can help cover the cost for a landlord to travel to their property and fix any emergency issues their tenant has, such as a leaking appliance.
Additional construction expenses coverage: After damage, such as a fire or burst pipe, the rental property may need additional repairs to bring it back up to code. Additional construction expenses coverage helps pay for these additional repairs.
Landlord insurance premiums tend to be slightly higher than homeowners insurance premiums because rental properties are more likely to sustain damage.
The average cost of landlord insurance is generally higher than the cost to insure the property with homeowners insurance. In general, rental properties are more likely to sustain damage than an owner-occupied home because tenants often don't feel a sense of ownership when renting a home. This can lead them to skip general maintenance or let small issues develop into large ones before contacting their landlord.
In addition, the cost of landlord insurance can vary depending on the property. Several factors go into determining landlord insurance rates, including:
Location of the property
Size of the unit or home
Value of the property
Age of the home
Long-term versus short-term tenants
Deductible and coverage amount
Additional coverages
Premiums may be even higher for a short-term rental property than for a property with long-term tenants.
With the rise in privately owned vacation rentals, more homeowners are renting out their vacation properties as short-term rentals. These homeowners might be surprised to learn landlord insurance often costs more for short-term rentals than for long-term rentals.
With a long-term rental, where the same tenant might rent a property for months or years, there's less risk. A long-term renter often wants their home to stay in good condition. This makes it more likely they'll contact their landlord with maintenance issues or property concerns.
Short-term rentals, such as weeklong vacation rentals, have more tenants coming in and out over a short period of time. More tenants mean more chances for damage to the property. Additionally, short-term renters often aren't at the property long enough to notice issues or report them.
As an example, a landlord who owns a beachfront condo and rents it out on a short-term basis could have several different families come to stay at the property over the course of a month. Since each family would only be residing in the home for around a week, it's likely that none of them would notice a leak under the sink. Over time, a leak could turn into a catastrophic failure and lead to water damage, but the landlord may not know until it's too late.
Since landlord insurance doesn't cover a renter's personal belongings, property owners may want to consider requiring tenants to carry renters insurance as part of their rental agreement.
Renters insurance isn't required by law, but landlords can choose to require it for their tenants. In most cases, requiring renters insurance is a good idea for both the landlord and the tenant.
There are many reasons for tenants to get renters insurance to protect their belongings. Landlord insurance only protects the landlord; renters insurance helps protect the tenant. Tenants generally need their own policy to protect their belongings such as furniture and clothing.
Additionally, requiring renters insurance for tenants can be helpful to landlords. A tenant who's willing to purchase renters insurance shows they're willing to work with the landlord. It can also show responsibility, meaning the tenant may take better care of the property over someone who refuses to protect their own belongings. Landlords can suggest one of the best renters insurance companies, such as Lemonade, to their tenants.
To read the full article, click here.