These strategies from money experts can save you some serious cash.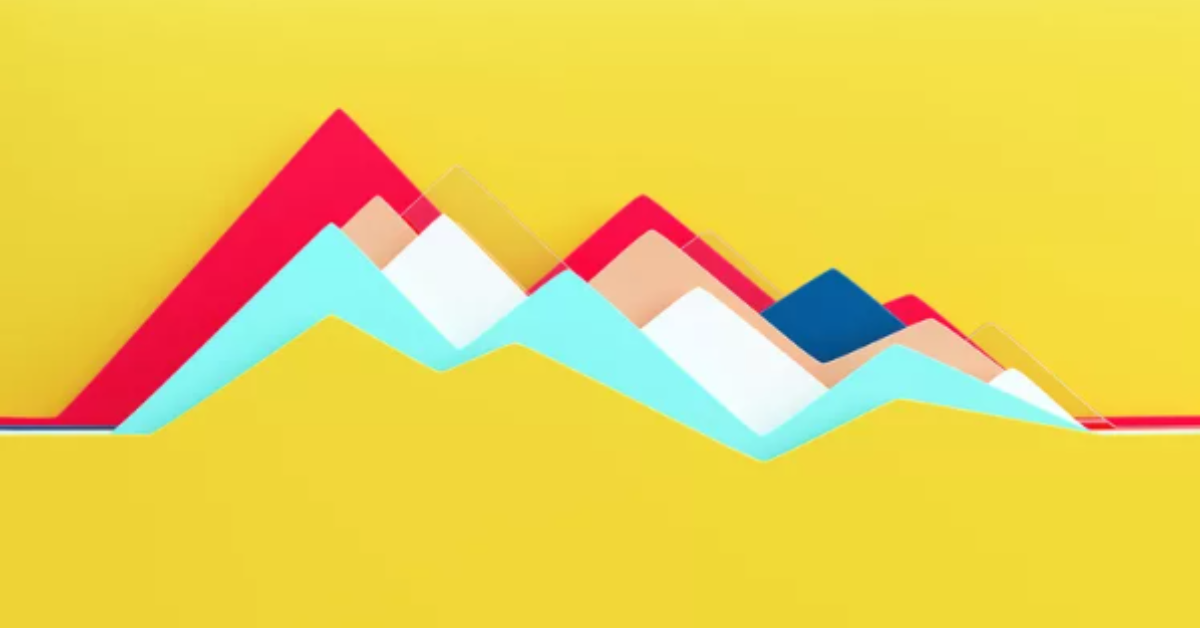 When inflation skyrockets, so does the cost of everything from groceries and gas to monthly energy bills. For those trying to live on a tight budget (or who simply want to avoid spending a small fortune to get by each month), it has never been more essential to find ways to bring down your monthly cost of living.
To help with this all-important effort, we asked money experts to share tips for reducing the cost of common monthly bills. (Think: mortgages, cable television, cell phone plans, health care, and even insurance.) Here's your go-to guide for keeping more money in your pocket each month.
To Lower Your Mortgage
Refinance
Check the current interest rates and see if it's an opportune time to consider refinancing your home mortgage.

"Review your mortgage interest rate to see if you might be able to reduce the rate by refinancing," says Melissa Walsh, CFA, and CFP, with Florida-based Clarity Financial Design. "Your mortgage should be reviewed every year to see if you can save on interest expenses by paying a lower interest rate."

When contemplating a refinance, however, be sure to consider the total cost of the process, including such expenses as an appraisal and legal fees, and closing costs, to make sure it's a step that ultimately saves you money.
For instance, it will not make sense to lay out thousands of dollars to refinance in pursuit of a lower monthly mortgage payment if you do not intend to continue living in your home for at least a few more years.

"Consider how long you're planning to stay in your current home," Walsh adds. "Generally, the longer you plan to stay, the more you'll be able to save by refinancing your mortgage."
Cancel Private Mortgage Insurance
Many homeowners pay $100 or more each month for private mortgage insurance (PMI) and often doing so has no benefit.

"PMI simply protects the lender," says Kenny Li, CFA and director of investments for the asset management firm LNG MGMT. "If your mortgage balance has reached 80 percent—meaning you've made enough payments to gain 20 percent equity in your home—you can request that your mortgage insurance be canceled."

In most cases, mortgage insurance is canceled automatically once your mortgage balance hits 78 percent or you're halfway through your loan term, whichever comes first. But you'll save money by canceling it as soon as possible.
To Lower Your Insurance Costs
Review Your Home Insurance Policy
If you own a home, then having a homeowners insurance policy is a must in order to protect your investment and your personal belongings. But that doesn't mean you can't call your insurance provider each year and review the various charges associated with your policy to identify opportunities to reduce any unnecessary costs.

"Check with your homeowner's insurance agent to find out where you might be able to intelligently save money off your premium," says Stacey Giulianti, of Peninsula Insurance. "If you have savings put away, consider increasing the deductible on your insurance policy, which will reduce your annual premium."

In addition, inquire about whether your insurance provider offers a less expensive coverage option for damaged personal property known as Actual Cash Value (ACV), advises Giulianti.

"Actual Cash Value is a less expensive option than Replacement Cost," explains Giulianti. "But make sure you work with your agent to understand all the ramifications of making such changes first."
Shop Around for a New Policy
Yet another way to save money on insurance policies is to make it a regular habit to shop around for the best, most competitive offers.

"Shopping around for insurance can save hundreds each year," says Martin Boonzaayer, CEO of The Trusted Home Buyer. "Sometimes even just suggesting that you will leave your current carrier will result in receiving 'hidden discounts' that were never mentioned to you before."

It's also worth noting that there are numerous online insurance marketplaces and price comparison websites these days, such as Policygenius and The Zebra.

"In today's digital age, it's very easy to find the lowest rates by plugging in your information online and generating quotes from multiple carriers at once to ensure you're getting the best rate," says Jonathan Svensson, co-founder, and partner with the financial platform Almvest.
To Lower Your Utility Bills
Turn Your Thermostat Down
This should be an obvious tip, but in case you're not already implementing this habit, turn your thermostat down and save yourself a few dollars on monthly heating bills. This is especially important given that the cost of energy has risen to its highest level in decades.

"You can save from 1 percent to 2 percent for each degree of temperature you lower your winter thermostat setting," says Todd Christensen, education manager for the Idaho-based non-profit agency Debt Reduction Services. "If you currently pay $200 a month during the winter for your heating bill, and if you keep your home at 75 degrees, you could turn it down to 70 degrees and save $10 to $20 a month."
Reverse Your Ceiling Fans
It's also possible to bring down energy costs slightly by simply changing the direction in which your ceiling fans operate come winter.

"Reverse your ceiling fans (there is a switch to do this on most units) to push the warm air back down, rather than have the warm air get sucked up toward the ceiling," says Scott Alan Turner, a certified financial planner, and consumer advocate.

This simple step should help keep your home warmer, allowing you to resist the temptation to crank the thermostat.
Switch to Solar Energy
With climate change causing increasing devastation around the world, it has never been more important to start transitioning to renewable energy sources and weaning ourselves off damaging fossil fuels. Going solar is a great way to help save the planet while also saving yourself money each month on energy bills.

"Yes, it's a bit of an upfront investment, but with the sun being a free power source, you're able to power a household mostly out of solar energy in the long run," says Jay Whitacre, chief scientist and founder of Aquion Energy. "What's more, you can sell the excess energy your solar panels generate through net metering programs, which allows you to earn money instead."

Now is the time to educate yourself about solar energy and make the switch, as fossil fuel energy providers and special interest groups across the nation are actively working behind the s cenes to revise the current system and make solar more expensive in the future for homeowners in an effort to discourage the clean energy revolution.

This is particularly true in California, where the state's three investor-owned utilities—Pacific Gas and Electric (PG&E), Southern California Edison (SoCal Edison), and San Diego Gas and Electric (SDG&E)—proposed dramatic changes to the state's net metering program in 2020 that would impose steep mandatory fees on solar customers and slash net metering payments resulting from solar energy systems.

The changes being advanced by fossil fuel utilities would eliminate the economic viability of solar power for many Californians, especially those with low to moderate incomes, according to Frontier Group.
Shop for a Better Electricity Price
If you live in one of the more than two dozen states that allow consumers to shop around for electricity or natural gas from different providers, this is yet another option for potentially lowering your monthly costs.
"If you haven't checked how your current electric or gas rate compares, you can probably save by switching," says Jordan Hobfoll, CEO of Energy Simply, a comparison site for Texas residents.

Just make sure you shop on a state-sponsored comparison site and stay with transparent and straightforward plans, advises Hobfoll.

A variety of websites provide more information about electricity choice and the states where it is available. More details are available from National Renewable Energy Laboratory and also from the US Energy Information Administration.
Install a Smart Thermostat
Various studies have shown that making the switch to a smart thermostat can save you money. If you're considering purchasing one, be sure to opt for a model that has an ENERGY STAR rating. This stamp of approval, according to CNET, means the thermostat has gone through an independent certification process verifying that it will actually save you money.

WiFi-enabled smart thermostats are designed to communicate with you via an app and actively help you use less energy, thus saving you cash over the course of time.
To Lower Your Transportation Costs
Use GasBuddy
If you haven't yet downloaded the GasBuddy app (which helps you find the cheapest gas stations around), now is the time to do so.

"GasBuddy is one of my favorite applications that can help you find low-cost gas in your area," says Jeffrey Zhou, co-founder, and CEO of Fig Loans. "Everyone knows that inflation is taking the fuel market by storm right now, and we all need to get to work. Take advantage of deals in your area to lessen the impact on your credit card."
Ask About Working Remotely
Working remotely has certainly become the norm for many companies since the COVID-19 outbreak. But if you haven't joined the masses yet, now may be the time to find out whether you're able to do so in order to save money on commuting each day.

"In the past, the solution to saving on transportation costs was carpooling or using public transportation systems," says Jake Oyler of Colwyn Investments. "Those options are still valid and available. However, with the effects of the recent pandemic, many employers have begun to offer remote work options for employees… If your employer hasn't offered this option to you, it would be worth asking about your options."
Drive a Hybrid or Electric Vehicle
Yet another revolution slowing gaining traction is the switch to electric or hybrid vehicles, which can save you substantially on the cost of fuel, if not eliminate the expense altogether. It's a move that's good for your bottom line and for the planet.
Consolidate Your Trips
Planning your driving trips carefully and consolidating the errands you run each day and week can also help cut back on fuel expenses.

"Saving on gas is something we're all acquainted with, in theory at least," says Brian DeChesare, CEO of the financial career platform Breaking Into Wall Street. "With inflation and supply chain issues, more of us are being forced to think creatively about how we use our personal vehicles. One thing that helps is to get organized. Do your best to plan any trips, especially the miscellaneous ones that tend to add up throughout the week."
"The more you can consolidate your car rides into fewer trips, the more you'll save on gas," says DeChesare. "It takes a considerable amount of gasoline to start your car up, plus all that time stuck in traffic is quite taxing, too."
To Lower Your Cable and Internet Bills
Ask Your Provider for a Lower Rate
So many of us just accept the cost of our cable bills without a second thought. But now is hardly the time to simply accept what we are being sold without question.

"Call up your service provider and ask for a better rate," says Turner. "Most people will go years without shopping around for new service or price comparing. Companies want to keep their customers. Taking 10 minutes to ask for a discount, reduced rate, or one-time credit can easily get you $20 to $200 in savings."

It's also a good idea to spend some time carefully reviewing your monthly cable and internet bills to ensure no new charges have quietly been tacked on to what you're paying.

"Make sure there aren't any sneaky charges, like a rental fee for your modem, or other fees that could be negotiated out of the bill to save you cash," says Zhou, of Fig Loans.
Stop Paying for Channels You Don't Watch
It's surprising that anyone buys cable television anymore from big legacy providers, companies that have a history of price gouging in places where competition is limited.

Ditch the ridiculously steep monthly cable bills from the likes of AT&T and Spectrum and switch instead to on-demand entertainment from such providers as Netflix, Hulu, and more. To do this, simply invest in a low-cost Roku Express or similar device and begin streaming programs using your internet.

"If you only watch a few networks, a handful of shows, or don't watch live TV, switch from cable to a streaming service or two instead," says Lauren Bringle, accredited financial counselor with Self Financial, a fintech company that helps users build credit and save money. "That way you pay maybe $20 to $30 for streaming instead of $100 or more for cable each month. Just be conscious of how many streaming services you stack on top of each other, or you could pay just as much for streaming as you do for cable."
Learn Your Internet Speed
Don't pay for premium internet service if that's not what you truly need.

"If you're a big video gamer, your job requires high-bandwidth internet, or you have a large family with everyone on the network at once, you may need to pay extra for premium internet," says Bringle. "If you only have one or two people in the home though, use the internet for basic things, or don't work remotely, consider downgrading to a cheaper plan to save money.
To Lower Your Cell Phone Bill
Eliminate That Mobile Hotspot You Don't Use
Mobile hotspots on your phone can be a great convenience—unless, of course, you don't use them at all. In that case, they are a gigantic waste of money.

"One of the top ways to save on your phone bill is to check if you're using your mobile hot spot," says Chen. "The main difference between the major U.S. cellular carriers' premium and basic plans is the mobile hotspot. If you're not using this feature at all, you can save $15 per line every month by switching to a different plan."
Switch to a Smaller Service Provider
If you're with a top-tier mobile phone carrier, such as Verizon, AT&T, or T-Mobile, do yourself and your bottom line a favor and look into a second-tier provider. There's no reason to continue paying the steep prices charged by major carriers.

"Smaller providers typically use the same cell phone towers, providing similar reception, but at lower rates," says Christensen, of Debt Reduction Services. "On the downside, they will not typically have as many perks to choose from, but if you're not taking advantage of these perks already, you won't miss them."

Guadalupe Sanchez, founder of the website Budgeting in Blue, switched her cell phone plan to smaller carrier Cricket and has never looked back.

"My cell phone bill is only $25 a month, and I love it," says Sanchez. "I've never had any problems. I refuse to spend more than $25 on a cell phone bill, especially since I don't have to. If you're spending more than $25 a month and don't want to switch carriers, call your provider and let them know Cricket offers that deal. It's as simple as calling your provider and asking for a discount. Most phone carriers don't want you to leave and they'll offer you a discount to stay."
It's also worth noting that for the $25 she pays each month, Sanchez gets unlimited calls, texts, and data—meaning she is sacrificing very little for that price. Some of the other smaller carriers to investigate include StraightTalk and Mint Mobile.
To Lower Your Health Care Costs
Use an HSA or FSA
Many employers these days offer Health Savings Accounts (HSA) and Flexible Spending Accounts (FSA)—both of which can help you save money on health care costs, says Michael Botta, who holds a PhD in health economics and policy from Harvard University, and is a health cost expert who assisted with the creation of Obamacare.

"You can fund these accounts with pre-tax dollars from your paycheck. And when unpredictable expenses come up (often things like urgent care or hospital stays), you can apply for money from your HSA or FSA toward any medical bill," says Botta, co-founder of the healthcare marketplace Sesame.

If your employer doesn't offer these plans, consider asking them to establish one, says Botta. There are also individual options to access these types of accounts.

"Companies like HSA Bank and Health Savings Administrators offer individually-funded HSAs, and you can set up a regular contribution from your paycheck," says Botta.
No matter how you access these types of accounts, you'll want to max out your contributions, says Robin Saks Frankel, personal finance expert for Forbes Advisor.
"Since the funds deposited into these accounts aren't subject to taxes, think of them as getting a big discount on paying for health care services and products," says Frankel. "For example, $100 in an FSA account has a lot more purchasing power than that same $100 once taxes are subtracted in your checking account."
Shop Around for Your Doctor and Prescriptions
Most consumers would be surprised to discover how much prices for health services and procedures can vary from doctor to doctor or pharmacy to pharmacy, says Botta.
There's an emerging crop of online platforms and apps that allow consumers to comparison-shop among physicians and medical facilities—including Botta's own platform Sesame, and Amina, an app that launched in 2016 with the goal of allowing consumers to choose doctors based on knowing ahead of time how much the medical professional charges.
Yes, this may seem like a radical idea, but when you think about all of the other things you buy in life (including the many monthly services on this checklist), the price you're expected to pay is inevitably made clear upfront. Doctor and hospital fees are one of the few areas where this is simply not the case—and you often have very little idea what your costs will be until after you've received the service.
"You would be shocked at how much prices for health services can vary from doctor to doctor or pharmacy to pharmacy," says Botta. "If you pay for any of your own care—whether out of pocket or via an insurance deductible—you can save much more than you think by comparing pricing."
To read the full article, click here.