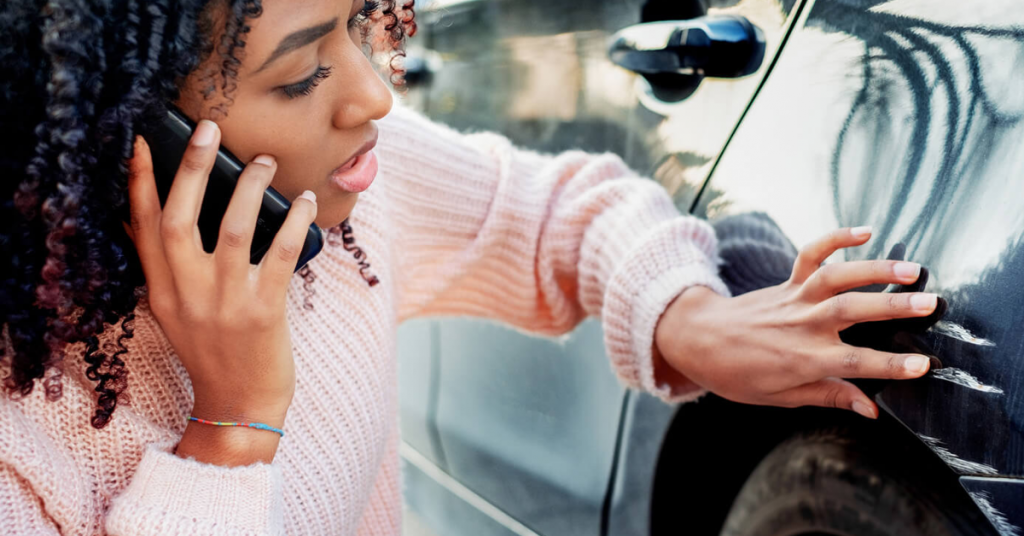 Property damage claims are never fun. The at-fault driver is often embarrassed. The owner of the damaged property has to deal with the hassle of having their car repaired. Knowing the process for filing a damage claim with the insurance company can make things easier for both parties involved, but the procedure will vary, depending on who is at fault.
Key Takeaways
The process of making a property damage claim to an auto insurance policy can depend on who is to blame for the accident.
Always take photos of the damage if you're at fault. Let your insurer know that a claim will be made.
Your insurance agent should guide you through the process of making a claim to the at-fault policy if someone else damaged your auto.
Your policy's collision coverage should honor the claim if you have this coverage and if you don't know who's responsible for the damage.
If You Caused the Damage
Accidents happen. Owning up to your mistake isn't always easy, but it will make filing a claim easier for all involved. It's up to you to take steps to let the property owner know if you damaged someone's auto.
Leaving a note on the windshield for the owner to find could turn a frustrating problem into a bearable one if no one is around. How would you feel if the tables were turned, and you found damage to your car with no one taking responsibility?
Warning: Leaving the scene of an accident is a misdemeanor in most states, if not a felony. You may pay more in future insurance premiums if you stay on the scene and take responsibility, but it's worth a clear conscience and avoiding jail time or hefty fines.
Steps to Take When You're at Fault
Leave your policy information for the owner of the damaged vehicle. Leave your name, the name of your insurance company, your policy number, your insurance agency, and contact phone numbers. It's helpful to note the best time to reach you, but be on the lookout for incoming calls from unknown numbers.
Collect information from the owner of the damaged auto. Try to get their name, phone number, and a description of the damage. Ask them to reach out to you with this information if you have to leave a note because they're not around.
Tip: Take a photo or photos of the damage. This will help settle a dispute if one comes up.
Let your agent know about the claim. They should be able to begin dealing with any damage to your vehicle right away, but you'll have to make contact with the other owner before addressing any damage to theirs. You can call your insurer's claims department if you don't have a relationship with your agent or don't have an agent.
You might have to pay a deductible. Repairs to your vehicle are based on the coverage you've selected on your car insurance policy. This will be subject to your deductible, but a deductible is rarely imposed for repairs to another person's damaged car. You'll need to have collision coverage in place in order to get your claim paid if you caused the damage.
Expect your premiums to go up. Filing an at-fault accident often affects your insurance rates. You should plan on your rates increasing at your next renewal unless you bought (or your policy comes with) accident forgiveness.
When Your Property Was Damaged
Dealing with insurance companies and being without your vehicle while it's in the shop for repairs is a major hassle. The sooner you can get the claims process moving along, the sooner you'll have the matter resolved. A claim can go one of two ways when it's your car that was damaged.
If You Know Who Damaged Your Property
Get the insurance information of the driver who caused the damage. Be sure to collect the name of the driver, the insurance carrier, the policy number, the insurance policy number, the date, the time, the location, and a description of what occurred.
Call your agent for help. Most insurance agents are happy to help you file a damage claim through the at-fault vehicle's policy. Look up the at-fault driver's carrier. Get the toll-free claim number if you don't have an agent or aren't having any luck getting help. A customer service representative should walk you through the process.
You won't have any out-of-pocket expenses if the at-fault driver admits to causing the damage. No deductible will apply.
Note: You'll often be able to get a rental car while your vehicle is in for repair.
If You Don't Know Who Damaged Your Property
You could be looking at some out-of-pocket costs, or you might even find that you have no coverage at all, if the other driver flees the scene. You'll need collision coverage on your own policy to cover your auto's repair in this case, even if the damage was caused by someone else. Your deductible will apply in most cases, depending on state law.
You may also want to ask your agent about adding uninsured motorist coverage to your policy. This will often cover the costs of a hit-and-run accident.
Your homeowner's policy would most likely cover the damage minus your deductible if your home were damaged by a car.
The Bottom Line
Property damage claims can vary, depending on the details of what happened. Hit-and-run accidents aren't uncommon. Be sure you know the laws in your state. Ask for help from your insurance agent or a customer service representative if you're not sure what you need or if you have trouble filing a claim.
To read the full article, click here.