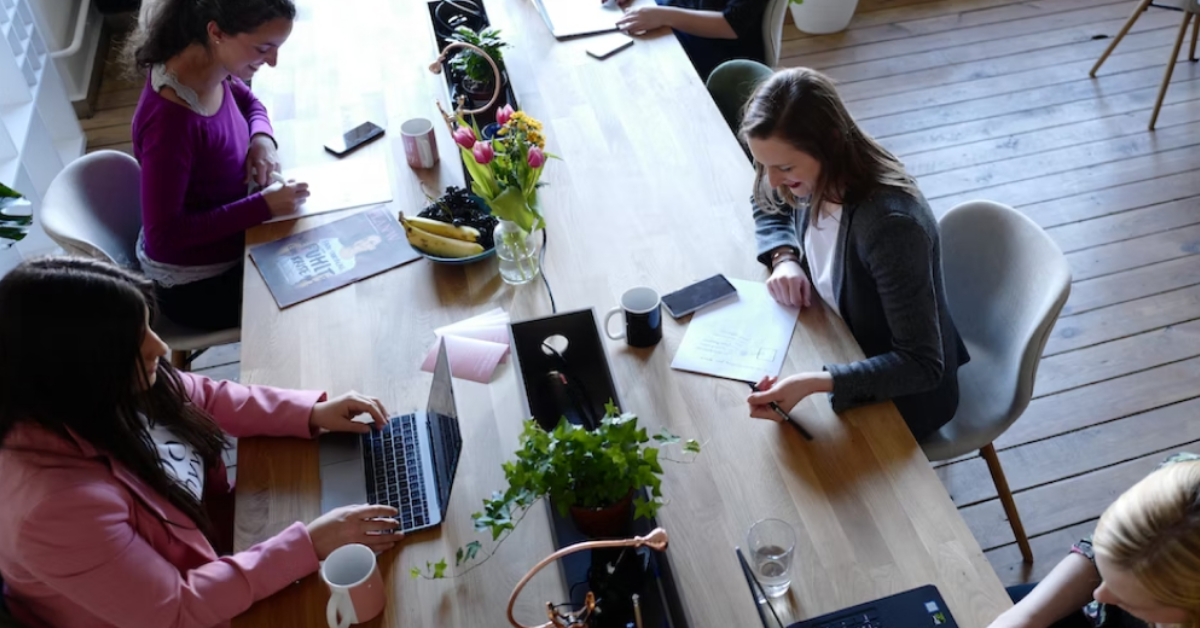 Small businesses are always very sensitive to any changes in legislation and the economic situation in the country. Especially when taxes go up.
What can be done to keep the business successful and not have to lay off employees? Use coworking spaces. Someone transfers part of the team to coworking, while others prefer to abandon the office altogether. An alternative to the traditional office is regular team meetings in coworking spaces and the use of remote collaboration software.
But how exactly do coworking spaces cut business costs? We'll tell you below.
Versatility of Use
Find coworking spaces that have many different spaces: meeting rooms, premium conference rooms, and halls for celebrations. To rent them for a fee for a few hours is much easier and faster than renting a separate conference room.
Many coworking spaces allow participants to attend events including networking meetings, conferences, and parties. This is a fantastic free approach to amuse staff members and strengthen company culture.
Rent
Places in a coworking space are less expensive to rent than areas in a business center (assuming similar-class premises). Thus, the cost of an annual lease of a standard office of 56 sq m will cost more than 4 workplaces in a flexible office.
Also, the location of the office in the center greatly increases the cost of rent, mainly companies are forced to look for something in the city. Coworkings are usually located in the center or not far from it. Coworkers are usually cheap, but if you're looking for an even cheaper option, consider office spaces with a postal address and local telephone number to complement your home office or as the to-go-to-place for meetings.
Office Furniture
Aside from rent, businesses must spend money on workplace design, such as purchasing ergonomic furniture, appliances, and current equipment. Such arrangements can be highly expensive depending on the size and demands of the firm – simply consider the cost of equipment for the development team. This cost can be minimized by renting space in a flexible office: after all, everything you need for work is already there.
Office Maintenance
Buying furniture and equipment is a one-time cost, but when renting an office, there are fixed maintenance costs: cleaning, utility bills, kitchen maintenance, reception, security, and so on. In coworking spaces, everything is already included in the tariff. And it is precisely due to the absence of these costs that the savings become very tangible.
Office Manager
Every coworking space has a dedicated office manager that handles every domestic problem, from equipment purchases to small maintenance. When a business leases space in a coworking facility, it may save money on the upkeep of an office manager, but if it had its own office, it would have to handle all of this on its own. This naturally follows from the preceding sentence because every office requires a groundskeeper.
Additionally, management is no longer allowed to squander their time on menial tasks like approving office supplies and paying utility bills. You already know that time equals money.
Flexibility for Change
Coworking spaces provide significant flexibility. You can rent workspaces to employees all the time or only during specific hours. You can utilize hotdesking, which is a fee charged when one workspace falls on 2-3 employees. Conference rooms are only priced for the hours that they are utilized, not as a permanent space. If the number of employees has been drastically reduced for one cause or another, the question of giving up extra positions can be settled in a matter of hours. However, in the case of offices, early termination of the lease agreement may result in fines, and the adjustment of the terms may take several days to a month. The expansion of the staff will require either redevelopment or the lease of additional premises.
Employee Productivity
According to a Deskmag survey, 71% of respondents describe their focus while working in a flexible workplace as good, citing increased inspiration and self-confidence.
And as we know, the more productive employees are the higher the company's income. A coworking space is unquestionably superior to working from home. However, even when compared to a traditional office, coworking can increase productivity: this is facilitated by the correct design, the convenience of the premises, the availability of everything needed for the work at hand, and the opportunity to take a breather in the recreation areas or sit in the large bright kitchen. Not every firm can afford to hire a separate office with all of this. Furthermore, the environment itself enhances efficiency: it's difficult to stay away when everyone around you is working with concentration, life is in full swing in the discussions, and new initiatives are being discussed in the hallways.
Wrap up
Cutting business expenses is a good strategy not only in difficult times but always. And the savings with the help of renting a coworking space is obvious.
All over the world, coworking spaces are created not according to the principle of Noah's Ark, but in areas of activity – from technology to design, since each specialization requires its own technology. They are flexible in payment, super functional, and help build business partnerships.
Summing up, coworking can be a great alternative to those who, for some reason, cannot work from home: freelancers and owners of small startups; those who value an informal atmosphere, expanding the community and the opportunity to work at any convenient time.
To read the full article, click here.