Should you have both?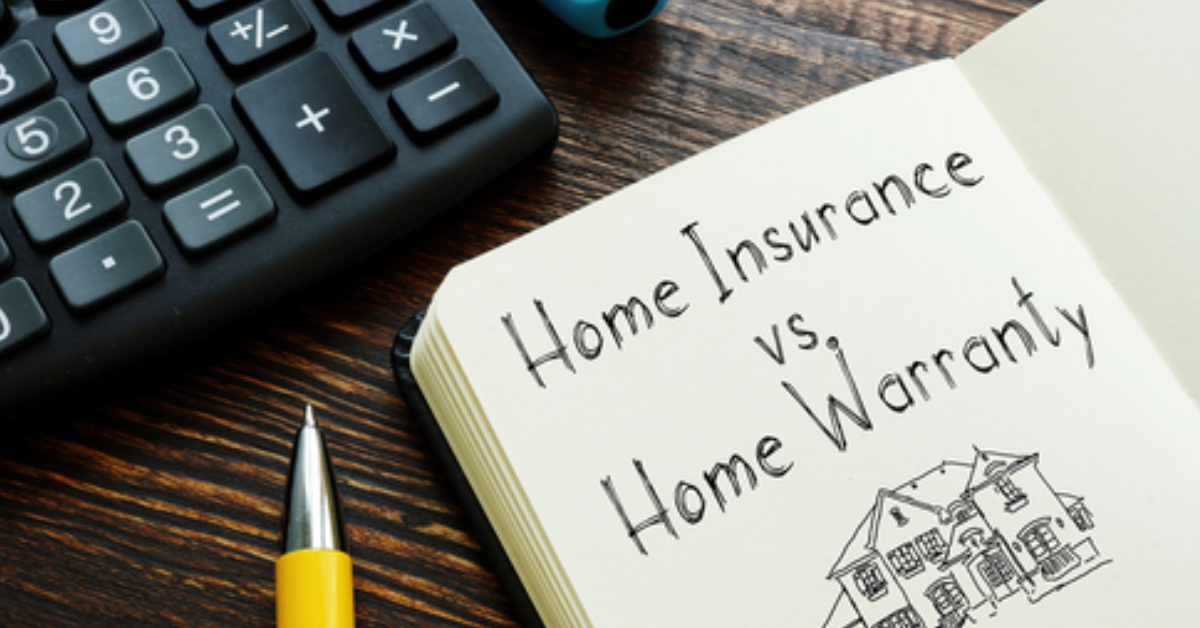 If you own a house or plan to buy one, you may wonder what the difference is between a home warranty and home insurance. After all, both safeguard your investment—and your pocketbook—if something goes wrong. Still, home warranties and home insurance policies offer distinct types of protection. Knowing what each one covers can help you decide if you need both.
KEY TAKEAWAYS
A home warranty provides discounted repair and replacement services for household appliances and systems, such as the HVAC, plumbing, and electrical systems.
Home insurance protects your home and personal belongings against major perils like fires, windstorms, and theft. It also provides liability protection if someone is injured while on your property.
If you have a mortgage, your lender may require you to buy a home insurance policy. A home warranty is optional.
For the greatest peace of mind, consider buying both a home warranty and a home insurance policy.
What Is a Home Warranty?
A home warranty is a service contract that helps pay for repairs and replacements of covered household appliances and home systems. In exchange for a monthly or annual fee, you get a flat rate on service calls.
If an appliance or system covered by your plan breaks down, your home warranty company sends out a technician to diagnose and fix the problem—and you pay just the service call fee. Of course, these plans have coverage limits: A contract may cover up to, say, $1,500 per year for each eligible appliance, with an annual claim limit of $15,000.
If you receive a home warranty as part of a real estate transaction, the coverage usually starts as soon as you close on the home. However, if you buy a warranty for a house you already own, you may have to wait 15 to 30 days before the coverage takes effect.
What Does a Home Warranty Cover?
Home warranties cover appliances and systems in both new and pre-owned homes. Most home warranty companies offer three types of plans:
Appliance Plans (e.g., washer/dryer, dishwasher, and refrigerator)
System Plans (e.g., HVAC, plumbing, and electrical systems)
Combination Plan (everything included in the appliance and system plans)
Most companies let you add coverage (for an extra fee) for specific items that are excluded from the standard plans. Common "add-ons" include pools, spas, septic systems, wells, lawn sprinkler systems, and additional appliances (e.g., a second dishwasher or air conditioner).
How Much Does a Home Warranty Cost?
Home warranty costs are based on two fees:
A monthly or annual fee. This is what you pay to access the discounted service calls. Depending on where you live and the plan you buy, you might pay anywhere from $350 to more than $1,100 per year.
A service fee. This is the amount you pay each time you request repairs for a covered appliance or system. Most companies offer several service fee "levels," which might range from about $55 to $150 per service call. In general, the lower the service fee, the higher your monthly or annual fee will be, and vice versa.
What Is Homeowners Insurance?
Home insurance (a.k.a., homeowners insurance) is a type of property insurance that protects against losses and damages caused by covered perils. According to the Insurance Information Institute (III), a standard homeowners insurance policy includes four essential types of coverage:
Coverage for the structure of the home: This pays to repair or rebuild the house if it's damaged or destroyed by a covered peril. Most policies cover other structures on the property, too, such as garages, tool sheds, decks, and gazebos.
Coverage for personal belongings: This covers your furniture, clothes, sports equipment, and other personal belongings if they are stolen or destroyed by a covered peril. If you have expensive items, you may need a special personal property endorsement or a floater to ensure you're adequately protected.
Liability protection: Liability coverage protects against lawsuits for injuries and property damage that policyholders, their family members, and their pets cause to other people.
Additional living expenses: This pays for hotels, meals, and other living expenses if your house is uninhabitable due to a covered peril.
What Does Homeowners Insurance Cover?
The most popular home insurance policy is the HO-3, which covers your home, belongings, and liability. According to the III, HO-3 policies provide broad coverage and protect against 16 disasters and perils:
Fire or lightning
Windstorm or hail
Explosion
Riot or civil commotion
Damage caused by aircraft
Damage caused by vehicles
Smoke
Vandalism or malicious mischief
Theft
Volcanic eruption
Falling object
Weight of ice, snow, or sleet
Accidental discharge or overflow of water or steam from a plumbing, HVAC, or automatic fire-protective sprinkler system, or from a household appliance
Sudden and accidental tearing apart, cracking, burning, or bulging of a steam or hot water heating system, an air conditioner, or an automatic fire-protective system
Freezing of a plumbing, HVAC, or automatic fire-protective sprinkler system, or of a household appliance
Sudden and accidental damage from an artificially generated electrical current
Homeowners insurance also covers your personal liability for injuries to other people (those who don't live with you) and their property while they are on your property. The most common liability claims involve dog bites, home accidents, falling trees, intoxicated guests, and injured domestic workers.
Standard home insurance policies don't cover damage or losses caused by floods (whether natural or human-related) and earthquakes. Depending on where you live, it may be a good idea to add—or buy a separate policy for—flood or earthquake coverage. Ask your insurance agent if either is recommended in your area.
How Much Does Home Insurance Cost?
Your home insurance premium will depend on numerous factors:
Where you live
Your home's rebuilding costs
The value of your personal belongings
Your home's size, features, and condition
The deductible and coverage limits you choose
Your history of home insurance claims
Your marital status and credit score
Something else that can affect home insurance costs: Dogs. If you have a "dangerous" dog breed, an insurance company could increase your premiums, exclude dog liability coverage from your policy, or deny coverage altogether.
Tip: If your insurer won't cover your dog, look for dog-specific liability insurance or an umbrella policy.
These are the most common dog breeds that insurance companies deem risky:
Akitas
Alaskan malamutes
Chows
Doberman pinschers
German shepherds
Great Danes
Pit bulls
Presa canarios
Rottweilers
Siberian huskies
Staffordshire terriers
Wolf hybrids
The Bottom Line
Home warranties help cover costs when an appliance or major household system breaks down. Home insurance, on the other hand, covers your home and personal belongings against theft and other perils, and provides personal liability coverage, too. If you have a mortgage, your lender may require a home insurance policy. Of course, even if it's not required, it makes financial sense to protect your investment with a good insurance policy.
While home warranties are optional, they can provide an extra layer of protection and added peace of mind. They may make the most sense if your appliances and systems are no longer covered by a standard warranty, at risk of breaking down, or if they would be prohibitively expensive for you to replace.
Before you buy either a home warranty or a home insurance policy, read the fine print so you know exactly what it will—and will not—cover. If it doesn't fit your needs or your budget, find a policy that will. That way, you can avoid any surprises if something goes wrong.
To read the full article, click here.