Smart thermostats, wifi-enabled sprinklers, and more.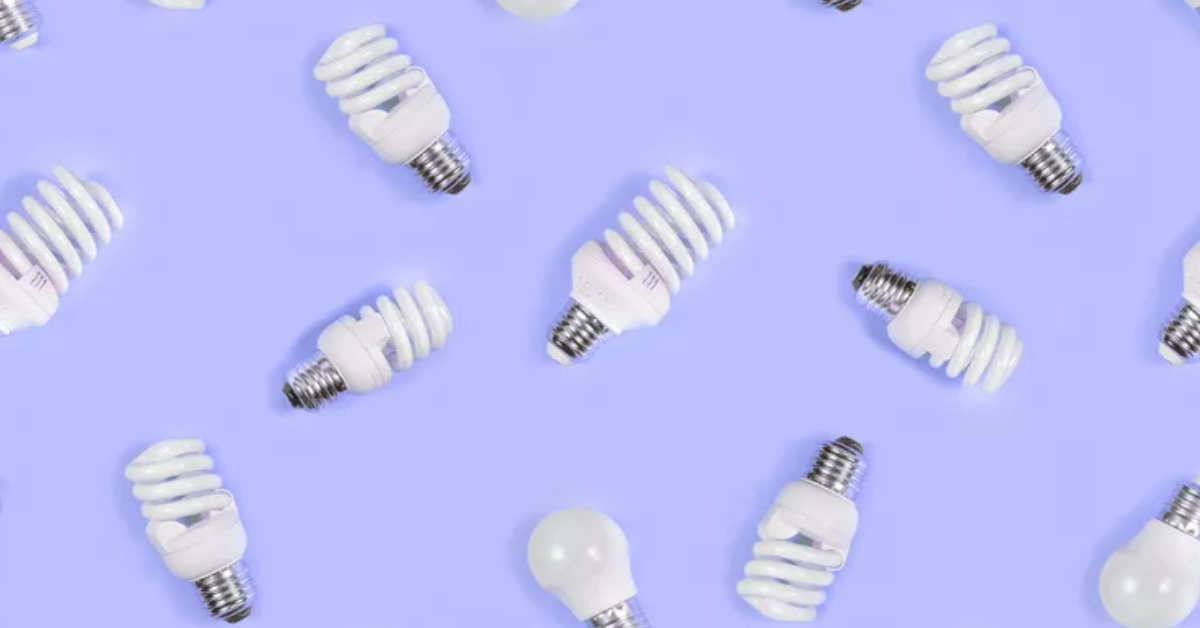 Your home is your castle, so you want to make it as comfortable as possible. Integrating technology can provide not only convenience, but also make your home more efficient—which is good for the planet and your wallet. While certain upgrades, like being able to control your heating, cooling, and lighting with your smart phone, may sound unnecessarily convenient, they can give you more control over your energy use, and, in turn, your bills.
So, don't be afraid of smart home technology. When you use it right, it can quickly pay for itself. We asked home experts which tech home upgrades are most worth it to save money and energy. Find out what they recommend, and why, below.
Water efficiency tools
According to the Environmental Protection Agency, the average American uses 82 gallons of water per day at home. And according to Thumbtack's home expert, David Steckel, this is problematic because sustainable water consumption is important—especially in drought-prone areas of the country.
"There's a lot of work that we can do to improve our water consumption, and in turn make it more sustainable," he says. "From low-flow showers to tankless water heaters and smart irrigation systems, we'll continue to see a rise in smart home technologies that help us minimize our climate footprint."
The EPA also notes that 10 percent of households waste 90 gallons of water a day through toilets, faucets, and other types of leaks in the home. "There are a lot of new advancements in smart home technology that can automatically shut off water systems if a leak is detected," Steckel says. Smart water leak detectors have sensors that will trigger when just a few drops are detected, and also send alerts when water pressure changes or water usage spikes.
Smart technology can help you use water more efficiently outside your home, too. "Wifi enabled sprinkler systems that monitor real-time rainfall and adjust the watering times save both water and energy," says Karen Kostiw, a real estate agent at Coldwell Banker Warburg in New York City.
Energy efficient appliances
Opting for energy efficient appliances (specifically those with the Energy Star symbol) throughout the house can help you save energy and money. Energy Star-certified refrigerators, for example, are approximately 9 percent more energy efficient than other models that just meet the federal minimum standard for energy efficiency. They have compressors that create less heat and use less energy, along with improvements in insulation, and also temperature and defrost components that are more efficient to operate.
"Of course, no matter how much money one has, most people want to save as much as they can," Dawn Watson, a Hamptons-based licensed real estate agent at SERHANT, says. "Energy-efficient appliances do just that, plus they're better for the environment, and are standard in new product lines from most major brands." In addition to refrigerators and freezers, other types of energy-efficient appliances include washing machines, dryers, dishwashers, and dehumidifiers.
Some of these energy efficient machines are also smart appliances. These offer a variety of features, such as letting you look inside the fridge without opening the door, sending an alert when someone opens the refrigerator door, and allowing you to schedule your dishwasher, washing machine, or dryer to operate when the electricity rates are low.
Smart thermostats are another beneficial addition, allowing you to monitor and control temperatures (via your phone) when you're home and when you're away. "You can regulate your home's temperature on a real-time basis and this will minimize energy bills," says Kostiw. "This ensures the home is safely regulated and will prevent any damage when the temperature drops or heats up quickly."
Kostiw explains that this is important because while you're out of town, the temperature could unexpectedly drop quickly, and your pipes could burst. "Therefore, the ability to maintain the temperature while you're away enables you to avoid such a problem," she says.
Home monitoring and security devices
One way to save money is by avoiding home thefts. "Ring doorbells were all the rave last year, and home safety is a growing category for smart home technology," says Steckel. "From security systems that are compatible with Alexa and Google Assistant, to smart locks that give us peace of mind when questioning whether or not we locked the door as we were running out of the house, it's getting easier to afford and access home safety systems with our phones and smart home technology."
Another smart device you may not have considered: "Garage door openers that can be used via your phone allows deliveries to be made inside your garage, which reduces the risk of package theft from deliveries being left outside and stolen," says Kostiw. Both Amazon and Walmart have established programs for in-garage deliveries.
Smart lighting
The ability to remotely turn lights on and off is another tech advance that can provide security and convenience. "Being able to turn outside lights on and off from the comfort of your bed is a great way to monitor funny sounds in the yard," says Ellen I. Sykes, broker at Coldwell Banker Warburg in New York City.
In addition, don't underestimate the value of smart LED light bulbs. "If you replace your regular bulbs with these, you can turn everything on and off from your armchair and your iPhone, and this is particularly helpful for people who can't get around as easily as they would like," Sykes says.
Plus, if you leave the house without turning off the lights, you can flip the switch remotely and save on electricity.
Solar energy technology
As electricity costs continue to rise, solar energy is increasing in popularity. "Bottom line—solar energy is an excellent option for those who are looking to save on their electric bills and decrease their carbon footprint," Steckel says. "Higher quality panels may cost more upfront, but will most likely save you a good chunk of change in the long term." The average payback period—how long it takes before you've saved more than you spent—for solar is about 8 years, according to Energysage, but solar panels can last for 25 to 30 years, giving you at least 17 years of major savings.
According to Forbes, the average cost of solar panels for homes is $16,000, but the costs range from $3,500 to $35,000, depending on the type and model. Steckel says the cost is based on several factors, including how much solar energy the panels need to generate, and also the slope of your south-facing roof—since that's where the solar panels tend to be mounted. "Typically, solar panels cost between $0.30 and $1.30 per watt, without installation costs—so it will cost $75-$490 for each solar panel."
Homeowners are also turning to portable solar generators to keep the lights and other items on during power outages. Conventional generators can only be used outdoors since they pose health and safety concerns, but portable solar generators can operate indoors and can be charged via a wall outlet or even a 12-volt car outlet. Once charged, you can plug everything from smartphones and laptops to coffee makers, blenders, TVs, and refrigerators into these devices.
While smart home tech can can be costly at first, many of these upgrades are small changes that account for big payoffs. So, if you're looking to lower your bills and make your home more energy efficient, consider slowly integrating some of this technology into your home.
To read the full article, click here.