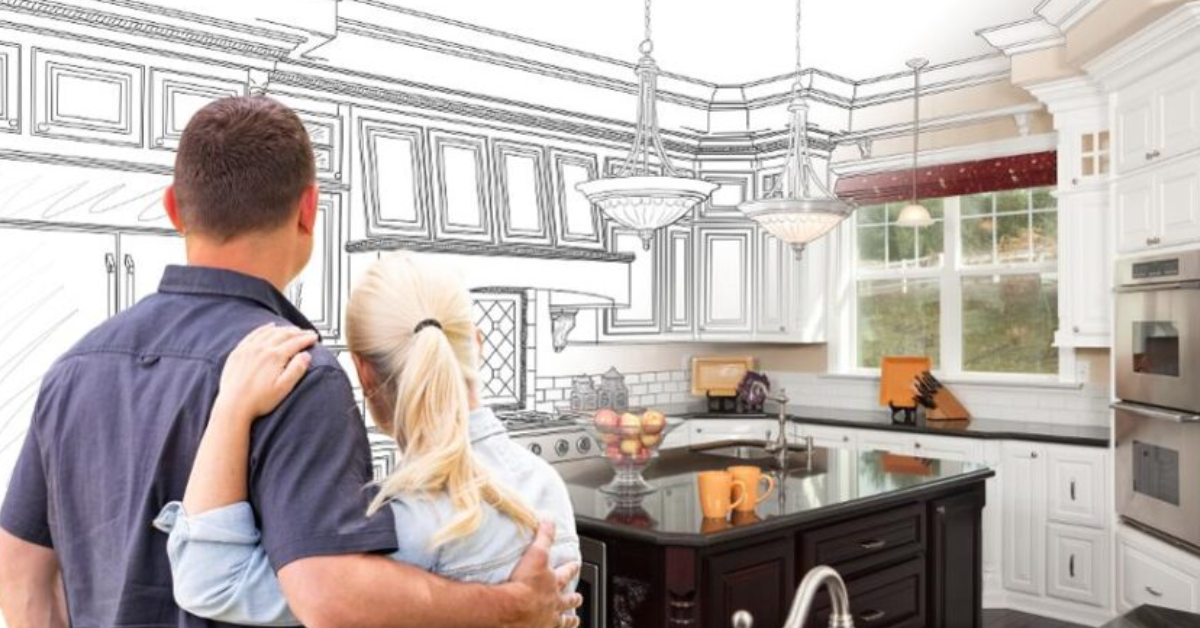 Most people know they need homeowners insurance to protect their investment, but figuring out how to protect a home under renovation is a little more challenging. A basic homeowners policy isn't always enough, and that's where home renovation insurance comes in. Here's a closer look at how it works and when it makes sense to buy.
Does homeowners insurance cover home renovations?
A typical homeowners insurance policy usually covers home renovations, but this may not extend to an addition. It's always a good idea for the homeowner to reach out to their insurance company to verify this before the project gets underway.
In some scenarios, particularly if the renovation will increase the house's value, the existing insurance policy may no longer be enough to cover the full replacement cost of the home. That's why some homeowners choose to purchase additional home insurance after the remodel. Purchasing home renovation insurance is another option for protecting the home during renovation.
How do renovations affect homeowners insurance?
Here's a look at how several common home renovations can affect insurance rates:
Adding space
Adding onto a home's square footage tends to increase the value of the home, and by extension, the cost of replacing it if there's a total loss. That means it's usually necessary to purchase additional home insurance coverage to remain fully protected.
Upgrading fixtures
Adding granite countertops or new appliances can also increase the value of the home. Homeowners wishing to replace these items with fixtures or appliances of a similar quality following a loss will need to purchase more home insurance after the remodel.
Adding a pool
Adding a pool can impact home insurance rates because there's an associated liability risk. People can get injured or die in a pool, so homeowners adding one of these should consider increasing their home insurance's liability coverage.
Adding a home office
Home businesses may not be covered by a basic home insurance policy or there may be limits on how much the insurer will pay to replace damaged or stolen business items. Homeowners looking to add a space for their home business should consider adding an endorsement for this to ensure they're fully covered.
Replacing a roof
Some home insurers offer discounts to homeowners who have a new roof. This could reduce their home insurance rates for a short time.
Installing storm shutters
Homeowners residing in areas prone to hurricanes or other natural disasters may be able to save on their home insurance by installing storm shutters or using building materials designed to mitigate loss.
What is home renovation insurance?
Home renovation insurance, also known as dwelling under construction insurance, is a special type of insurance that protects the home and the materials for the new project. It's usually an endorsement that a homeowner can add to an existing home insurance policy.
What does home renovation insurance cover?
Home renovation insurance typically covers the following:
Building materials
This type of coverage protects the building materials necessary for the project. If they are damaged in a covered claim, like a fire or tornado, the insurer would pay to replace them.
Foundation repair
Foundation repair coverage is usually a component of home renovation insurance. This protects the homeowner against foundation collapse or similar issues during the renovation.
Liability
Insurance for a house being renovated may include additional liability protection in case someone were to be injured on the property.
Extra costs due to delays
If a home renovation project is delayed due to factors outside the homeowner's control, home renovation insurance may pay some of the costs that arise, like interest on a construction loan or permit fees.
How much does home renovation insurance cost?
The cost of insurance for a home under construction varies widely depending on the location of the home, the scope of the renovation, the materials used, and how long the project lasts. Small projects may cost less than $50 per month while larger projects could cost a few hundred dollars per month.
The only way for a homeowner to get an accurate idea of the cost is to shop around. Compare quotes from a few different companies to see which offers the most affordable rate.
Other insurance coverage you might need
In addition to home renovation insurance, homeowners may want to consider the following coverage:
Higher home insurance coverage limits
Homeowners may want to consider increasing their home insurance coverage limits to reflect the increased value of their home. Those who aren't familiar with how much coverage they need should check out this guide to the basics of homeowners insurance.
Vacant home insurance
If the homeowner isn't living in the home while the renovation is underway, they may want to add vacant home coverage to their policy. Skipping this coverage could result in a denied claim if there's an accident at the home while the homeowner is away.
Contractor insurance
If a contractor is doing the renovation work, they should have their own insurance. Homeowners should ask for a copy of this before the work begins. If the contractor plans to hire subcontractors, make sure they're adequately insured as well.
To read the full article, click here.