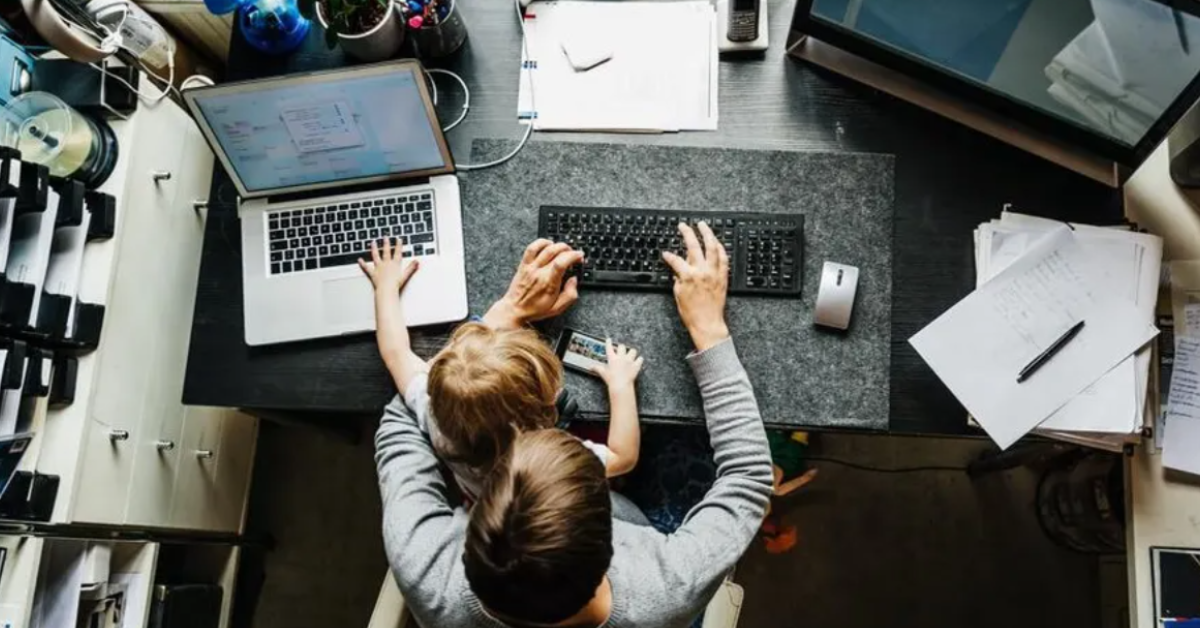 There are more than 33 million small businesses in the U.S., and about half of them are home-based, according to the Small Business Administration. This includes all types of businesses like accountants, artists, caterers, cleaning services, dog walkers, freelance writers, personal trainers, translators and tutors.
While starting a home business is an exciting endeavor, new entrepreneurs may be unaware of the risks involved. You need the right type of home-based business insurance to help protect your business from financial disaster.
What Is Home-Based Business Insurance?
When you run a company out of your residence or on the property, home-based business insurance can pay out for property damage, injuries related to the business (like a client who takes a fall in your office), employee injuries and lawsuits.
While some entrepreneurs rely on their homeowners insurance policies, these policies may not be sufficient at all:
A standard home insurance policy covers only up to $2,500 of business property. So if you lose more than that in a house fire, for example, your reimbursement is limited to $2,500. For example, if you're selling clothes in a home-based business and your inventory is destroyed in a fire, you may not have enough coverage under your home insurance policy.
A home insurance policy usually excludes coverage for "other structures" that are used for business purposes, such as a detached garage where you run the business.
Standard home insurance has a $500 limit on business property that's away from the residence premises. So if you're using an expensive video camera away from home, coverage is limited.
You can get better home-based business insurance from either an endorsement to your homeowners insurance policy or as a separate small business insurance policy. State Farm, for example, offers both types.
Types of Home-Based Businesses That May Need Insurance
While you may assume insurance isn't necessary for your particular business, here are a few examples of businesses that may need home-based business insurance.
Accountants and tax preparers
Web design firms
Photographers
Online goods sales
Caterers and food sales
How to Buy Home-Based Business Insurance
An endorsement to your home insurance policy will add extra coverage for a small operation out of a home. But larger businesses or professions that need specialized coverage may need a stand-alone business insurance policy.
Add an Endorsement to Your Homeowners Insurance Policy
Homeowners insurance companies typically offer endorsements that you can add to a homeowners policy to get more business-related coverage.
With a standard home-based business endorsement, it's possible to double your standard policy limits for business property from $2,500 to $5,000 for less than $20 annually, according to the Insurance Information Institute. This would be good for a very small business with annual sales of around $5,000 or under.
You may be able to purchase an endorsement specific to your business needs, such as The Hanover's Permitted Incidental Occupancies. This coverage can protect the inventory of a home-based business.
Purchase a Standalone Business Insurance Policy
Stand-alone business insurance policies can offer more robust coverage and with higher coverage limits. This type of policy can provide better coverage limits for business equipment and liability over a typical home insurance policy endorsement.
For example, a business owners policy (BOP) combines coverage for business property and liability.
Stand-alone business insurance policies are good for a business that has visitors coming and going. They are also better than a homeowners endorsement if you have a lot of business property to insure.
Types of Home-Based Businesses Coverage
If you're running a home-based business, one of the best ways to get coverage is with a business owners policy (BOP). A BOP bundles together three important coverage types: general liability insurance, commercial property insurance and business interruption insurance. It's typically cheaper to buy a BOP compared to buying each policy separately and you can add additional coverage types as needed.
General Liability Insurance
A general liability insurance policy covers accidental injuries and property damage your business operations cause to others. For example, if you run a painting company out of your home and accidentally spill paint on your client's furniture, your general liability would pay to repair or replace the furniture. It also covers your legal fees, judgments and settlements in case you get sued over an accident.
General liability insurance also covers other types of problems, such as claims of copyright infringement, reputational harm and advertising injury.
Commercial Property Insurance
Commercial property insurance covers your business property if it is stolen, lost or damaged by a problem covered by your policy, such as a fire. Commercial property insurance is also called "business property insurance."
Business Interruption Insurance
If you are forced to close your business due to a problem covered by your policy (like a fire), business interruption insurance covers expenses such as lost income, payroll and relocation costs if you have to temporarily move to a new location. Business interruption insurance is also known as "business income insurance."
Commercial Auto Insurance
If you use a car for work purposes, such as delivering a product or meeting with clients, you'll need commercial auto insurance. Your personal car insurance policy won't cover work-related accidents.
Professional Liability Insurance
Professional liability insurance covers your business from claims of mistakes made during the course of running your business. For example, if you are an accountant and a client claims you provided them with bad advice, your professional liability insurance can cover your legal fees, judgments and settlements.
Professional liability insurance is also known as errors and omissions insurance.
Workers Compensation Insurance
If one of your employees gets injured or sick due to a work occurrence, workers compensation insurance pays medical bills. Sole proprietors are often exempt from workers comp requirements, but if you have employees make sure you understand your state's workers comp laws.
The National Federation of Independent Business has a state-by-state comparison of workers comp laws.
Other Home-Based Business Insurance Options
Depending on your business type, you may need specialized coverage such as:
Commercial umbrella insurance. Once you reach your liability limit on your business insurance, commercial umbrella insurance kicks in. For example, if you are sued for $1 million but only have $500,000 in business liability coverage, your umbrella policy will kick in to cover the shortfall (up to your umbrella policy's limit).
Cyber liability insurance. If your business is the victim of a cyberattack or data breach, cyber liability insurance covers expenses such as data recovery, investigative services and identity recovery. It also includes legal fees, judgments and settlements.
Employment practices liability insurance. This pays for settlements of claims brought against you by employees, such as violation of employee rights or wrongful termination. Employment practices liability insurance also covers your legal defense costs.
How Much Does Home-Based Business Insurance Cost?
A business owners policy costs an average of $57 per month. That includes general liability insurance, commercial property insurance and business interruption insurance. Your home-based business insurance costs will depend on several factors, including:
The type of business
The types of coverage you buy
Number of employees
Business equipment and property
Location
Coverage limits and deductibles
Do You Need Home-Based Business Insurance?
If you're deciding whether to buy home-based insurance, the Insurance Information Institute recommends asking yourself these questions:
What is my home-based business?
What are the unique risks my business may face?
How many employees do I have?
Do clients visit my property to conduct business?
Does my business require a vehicle?
Does my company have technology that stores the personal or financial information of clients?
Dick Lavey, president of Agency Markets at The Hanover, says he recommends home-based business insurance even for the simplest business pursuits.
A business insurance agent can help you work through these questions to determine where your business may be vulnerable, and where home-based insurance business can help.
To read the full article, click here.