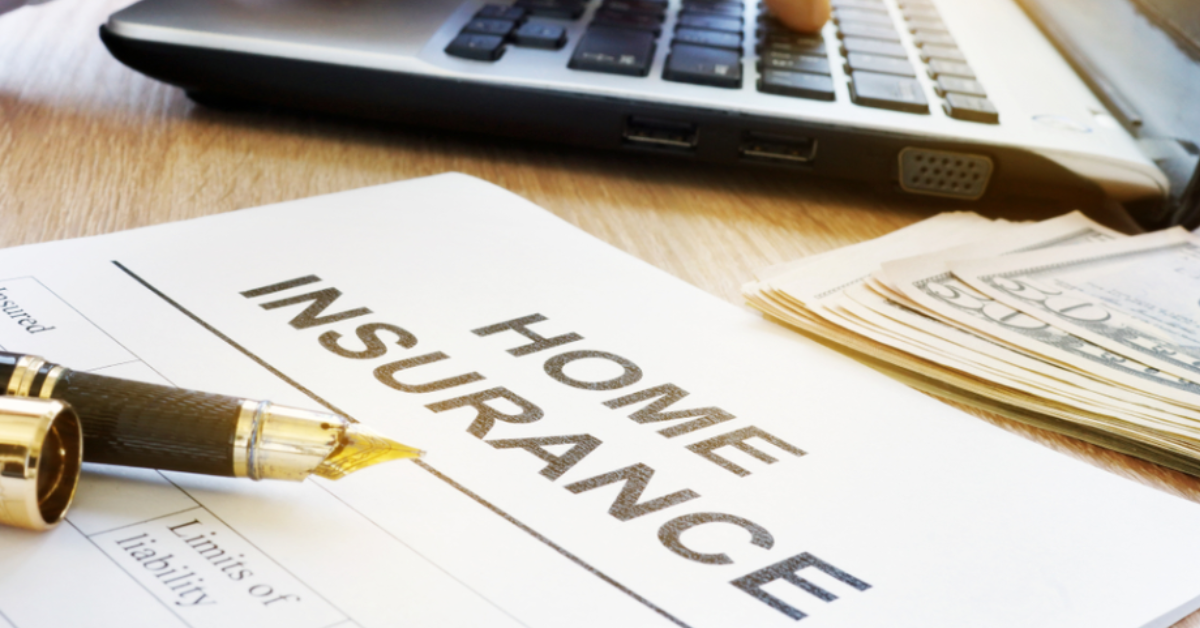 You may not know how important your driveway is until it is no longer there. A clean and effective driveway, as the principal entrance to your home, can either enhance the aesthetics of your property or be required to climb up the hill you live on.
In either case, knowing whether, when, and how your homeowner's insurance covers your driveway could be beneficial. Let's have a look at the ins and outs of these situations so you can know what to expect.
Does Homeowners Insurance Cover Damaged Driveways?
Your driveway is most likely covered under your policy's dwelling (Coverage A) or other structures (Coverage B) sections.
Your home insurance policy's dwelling coverage protects the structure of your home and everything permanently attached to it, such as decks and porches. If your garage is attached to your house and your driveway is connected to it, it's most certainly covered under your homeowner's insurance.
If your driveway leads to a detached garage or carport, it may fall within the other structures section of your policy, but it should still be covered.
The HO-3 form, which is the most prevalent type of homeowners insurance coverage, protects you from over a dozen stated probable causes of harm. Damage from fire, hail and hurricanes are just a few of the covered perils that could harm your driveway.
What If Your Driveway Isn't Covered?
Insurance does not, however, cover all types of weather-related damage. Homeowners insurance does not cover floods or earth movements, which are two of the most common causes of driveway damage.
You're probably not protected if your driveway crumbled or shifted because the earth beneath it shifted. Furthermore, your provider will not reimburse you if your driveway was washed out by rain or harmed in some other way by a flood.
When Your Insurance Doesn't Cover Your Driveway
You wouldn't be covered either if the damage happened gradually over time or if it was inflicted by someone who lives in the residence.
For example, if you wear out your driveway over time by parking and driving your car in the same spot, your insurance will not cover the cost because you caused the problem via normal wear and use.
In many places of the United States, asphalt driveways are common. If they're exposed to the light every day, they'll eventually crack.
They're also vulnerable to harm if the earth beneath them shifts due to water. These incidents would not be covered either since they were not unexpected and the damage might be classified as normal wear and tear.
Another improbable but potential reason for coverage denial is if your driveway connects to a detached garage or shed where you do business. Your insurer may view it as a part of your home's structure rather than a part of your business, which necessitates different insurance coverage than a homeowners policy.
Is Driveway Replacement Or Repair Covered By Homeowners Insurance?
If you file a claim after your driveway is damaged by a covered risk, your homeowner's insurance should compensate you for a new one. Let's imagine your driveway is ripped apart by a tornado or a tree falls on it after a major storm. Both of these scenarios are usually covered by a homeowner's insurance policy.
If the damage exceeds your deductible, you can make a claim, and your insurance company will either refund you for the entire driveway or replace the damaged portion.
Your supplier should also cover debris removal, so you should be covered for removing the old driveway (or the fallen tree that's on it).
When it comes to replacing your driveway, be sure you understand if your policy will cover the driveway's real cash value or its replacement cost. Another improbable but potential reason for coverage denial is if your driveway connects to a detached garage or shed where you do business.
Your insurer may view it as a part of your home's structure rather than a part of your business, which necessitates different insurance coverage than a homeowners policy.
How Much Does It Cost To Repair A Damaged Driveway?
If you discover that your particular situation isn't covered by homeowners insurance then you'll need to come up with the costs yourself. But, how much will this cost you?
The cost to repair a damaged driveway depends on the type of driveway you have. Here are the following overall prices for driveway repair:
Concrete: $300 – $3,000
Brick: $500 – $1,200
Heated: $500 – $6,000
Gravel: $5 – $500
Asphalt: $250 – $800
Cobblestone: $600 – $1,200
Price Per Square Foot For Driveway Repair
As you can see, the price for driveway repair is highly variable depending on the material that you use. To get a better idea of how much it will cost you, it's best to figure out the square footage of your driveway:
Concrete

Resurfacing: $3 to $7 per sq ft
Crack Repair: $5 to $10 per sq ft
Sealant: $8 to $12 per sq ft

Brick

Brick Pavers: $0.50 to $1.80 per brick or $2 to $8 per sq ft
Tree Removal: $320 to $800

Heated

Radiant heating tubes: $4 to $12 per sq ft
Boiler Replacement: $1,200 to $6,000

Gravel

Re-grading: $0.50 to $2.20 per sq ft
Resurfacing: $0.25 to $0.75 per sq ft
Patchwork: $2 to $8 per bag of gravel

Asphalt

Potholes: $100 to $400
Hot and cold patching: $2 to $5 per sq ft
Saw-cut Repairs: $4 to $12 per sq ft

Cobblestone

Individual stone replacement: $8 to $20 per sq ft
Sand: $3 to $5 per sq ft
Re-leveling: $6 to $12 per sq ft
Knowing the elements of each cost will help you to be able to narrow down the cost for your project. It's best to estimate this, and if your driveway is at high risk for damage then set aside that amount so you have it in the event that your insurance doesn't cover the damage.
Related Questions
Is a driveway regarded as a separate structure?
Other Structures – a section of a homeowner's policy that covers structures on the property that are isolated from the dwelling by a clear area or connected to the dwelling by a fence, utility line, or other similar connection. A detached garage, tool shed, driveway, swimming pool, gazebo, or fence are all examples.
What kind of damages aren't covered by homeowner's insurance?
Damage caused by termites and insects, birds or rodents, rust, rot, mold, and regular wear and tear is not covered.
Damage from pollution or smoke generated by industrial or agricultural activity is also not covered. If something is poorly manufactured or has a concealed fault, it will almost always be excluded from coverage.
Is driveway repair covered by homeowners insurance?
If a covered risk, such as a natural disaster or vandalism, caused the fracture in the driveway, home insurance may cover the cost of repair.
Assume a storm toppled a massive tree, cracking your driveway. In some circumstances, where an unexpected incident occurs, the homeowner's insurance policy will cover it.
To read the full article, click here.