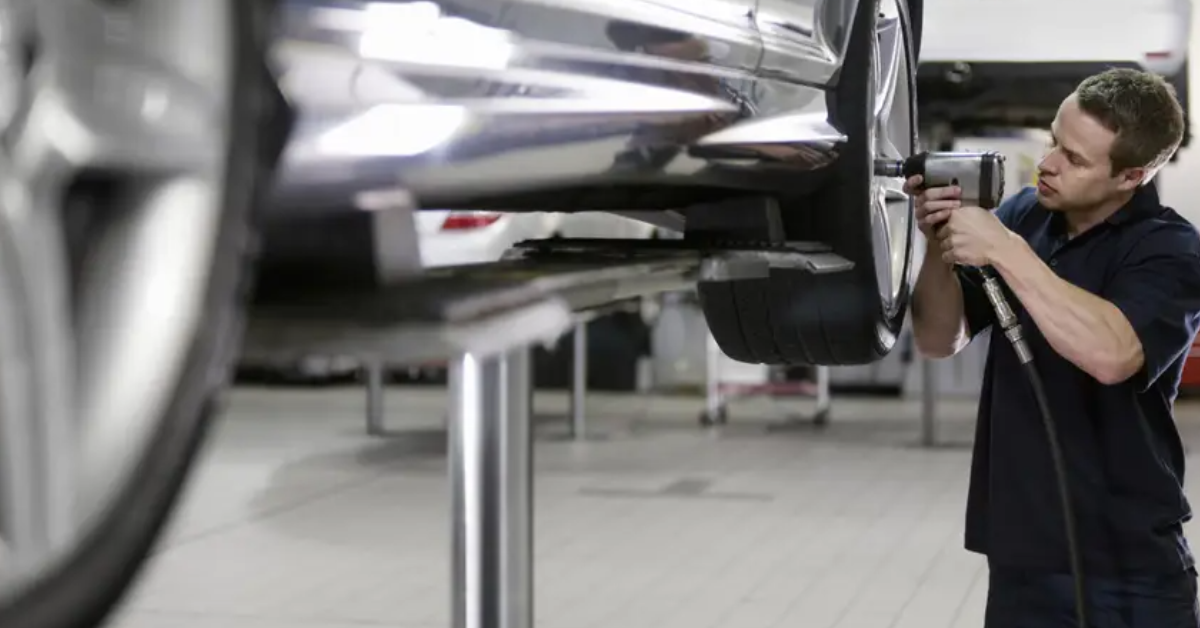 Car modifications give you a way to stand out from the crowd and make your car your own. You may modify your car to make it look unique, improve the performance or because you want custom paint. Some people need modifications to their vehicle because of a disability, so they can drive or ride as a passenger. You can even modify your car for safety reasons.
Regardless of the reason for car modification, the costs you'll incur aren't just for parts and accessories. Depending on the modifications, it may cost more to insure your car than it would if you left it in its untouched condition.
What is a modified car?
A modified car is one that is altered, whether aesthetically or by installing parts, to adjust the car's performance or to add extra safety features. Some common car modifications include:
Adaptive equipment for disabilities
Custom paint
Custom wheels
Interior and exterior lights
Racing seats and harness
Stereo systems
Supercharger or turbocharger
Suspension upgrades
Winch system
Window tint
And while you can technically do whatever you want with your car, making any modifications can void your manufacturer's warranty. It's worth checking out before you begin modifying your car so that you know what you're getting into.
What is modified car insurance?
A typical car insurance policy with comprehensive and collision coverage, often referred to as full coverage, covers damages to your vehicle if it is involved in an accident. However, this coverage may not include modifications or customizations.
Some insurance companies offer specified coverage for customization or modification at an additional cost. If you're involved in an accident and don't have coverage for the mods, you'll only be covered up to the original manufacturer version of the car. This could be a substantial loss if your modified parts are also damaged in the accident.
If your insurer won't cover your modifications
Some traditional insurance companies offer modification coverage on a regular car insurance policy, but some don't. You may be able to get a classic car policy with companies like AAA or State Farm, but not all cars qualify. Mods also have to be permanently installed in the vehicle to be covered under a standard car insurance policy.
There are also specialized car insurance providers who offer coverage for sports cars, hot rods, classics and other modified vehicles, with limitations. Companies like American Modern, Grundy and Hagerty offer coverage with modifications if your original insurer won't cover your modifications.
Do I have to tell my insurer about my car modifications?
No, you don't have to tell your car insurance company your car is modified. And if you have just liability coverage, you may not need to. But if you have comprehensive or collision coverage, the modifications you paid for won't be covered if you're involved in an accident.
Just telling your car insurance provider isn't enough to get your modifications covered. You need to provide receipts and proof that you purchased the items and that they were installed on your vehicle, including pictures of these items installed properly.
How much does modified car insurance cost?
The cost of modified car insurance varies depending on how much coverage you need and the types of modifications completed. Since you are asking the insurance company to cover more in the event of a loss, you should expect to pay more for car insurance. Depending on the modifications done, the insurance company may also consider insuring the car to be a higher risk, which can also increase the cost of your car insurance.
Agreed value policy
Some companies offer an agreed value policy to cover car mods, which may be the best choice for modified car insurance. An agreed value policy states the value of your car including all modifications, which both you and the insurance company agree to. If you are involved in an accident, the insurance company will pay up to the agreed value to repair or replace your car.
Some agreed value or specialty car insurers will also offer coverage for restorations and spare parts. These optional coverages cost more but will provide even better protection while your car is being restored or if you have spare parts or specialty tools to work on it.
Discounts for modifications
Not all car mods come with a higher price tag for car insurance. If you add a mod to your car for safety reasons, this could actually get you a discount on the premium. Whether it's a classic car, hot rod or just a modified version of a standard car you see on the road, here are a few other ways you can get discounts on your modified car:
Complete a state-approved safe driving program
Drive less miles
Install and use anti-theft devices
Insure more than one vehicle with the same insurer
Insure your home or purchase renter's insurance from the same insurance provider
Maintain a show-quality car and only drive it for those occasions
Pick a higher deductible
Provide proof of car club memberships
Store the vehicle in the off-season and provide proof
If your insurance provider doesn't offer discounts for car modifications, it may be worth it to shop around. Each company has its own criteria and rates for modified cars, so you might be able to find the best deal by switching car insurance companies.
To read the full article, click here.