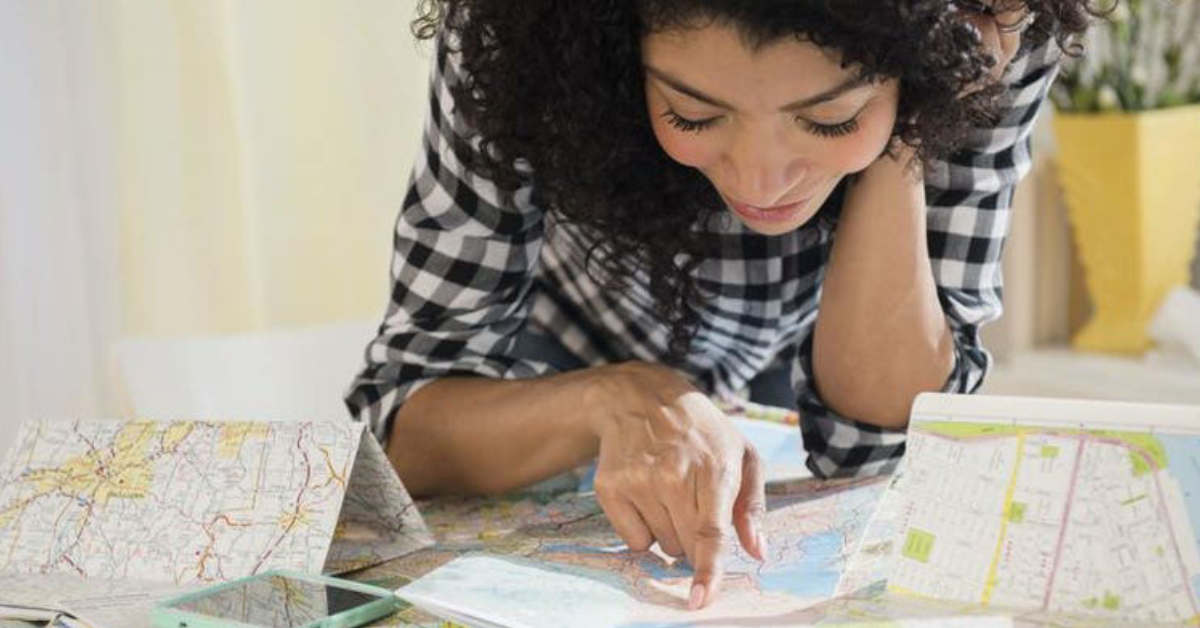 Now more than ever, travel insurance is an important part of a vacation to-do list. A robust travel insurance policy provides financial protection for trip deposits, your health and travel problems such as delays.
The best travel insurance plans package together benefits for trip cancellation, trip delay, trip interruption, baggage protection, medical expenses and emergency medical evacuation. But timing is everything. To lock in the best protection, buy travel insurance shortly after you've made your first trip deposit.
"Travel insurance should be purchased as early as possible for protection during your pre-departure time," says Christine Buggy, spokesperson with Travelex Insurance Services. "We recommend purchasing a plan when you make your first trip payment so you can move forward with some peace of mind."
Best Time to Buy Travel Insurance: Early and with No Regrets
When you book a vacation and make trip deposits, it's smart to buy a travel insurance plan within 15 days or so. That way, you can maximize your coverage, and you won't miss out on optional upgrades that require purchase soon after your initial trip deposits.
"Even if you don't have all the logistics for your trip, as soon as you have some money down on your flight or a house rental, for example, get your travel insurance," advises Buggy.
If you're still mapping out plans, or you change your itinerary, don't fret. You can make adjustments to a travel insurance policy by requesting a plan change. You can then update your total trip cost or tweak your travel dates. Don't feel like you need to have everything finalized before looking into travel insurance, says Buggy.
Better Trip Cancellation Travel Insurance
If you're buying travel insurance for the first time, you may not realize that your trip cancellation benefits start the day you purchase the policy.
"No one plans to get sick, but unfortunately, it does happen, so you can see where it's beneficial to have an insurance policy in place weeks or ideally months in advance to ensure you're financially protected," says Buggy. "If you get sick or hurt before leaving for your trip and need to cancel, travel insurance can help to recover your non-refundable, prepaid trip costs."
Standard trip cancellation insurance plan covers a specific list of cancellation reasons. You can get reimbursed for prepaid and non-refundable trip expenses if you have to cancel your trip for one of these reasons.
Acceptable cancellation reasons usually include illness or injury to you, a travel companion or a family member; death of a travel companion or close family member; military orders; a serious family emergency; a travel supplier going bankrupt; severe weather; a sudden job loss; civil unrest and acts of terrorism. Be sure to review the cancellation reasons in your policy.
When you purchase travel insurance early, you are protected for the longest length of time if you need to cancel for a reason listed in the policy.
In addition, Buggy at Travelex suggests opting for travel insurance with coverage for Covid-related medical issues and cancellation. Some insurance companies, including Travelex, treat Covid like any other illness and cover you if you get the virus before or during your trip. But not all insurers do, so be sure to check.
Locking in "Cancel for any Reason" Coverage
Not all reasons for cancellation are covered by a standard travel insurance policy, regardless of when you bought it. For example, if there's a spike in Covid cases at your destination, or you discover that it will be raining during your beach trip, you would not be able to use trip cancellation benefits. If you want an escape hatch to cancel no matter what, consider adding "cancel for any reason" coverage to your travel insurance plan.
"The 'cancel for any reason' upgrade is available when purchased at the time of initial plan purchase and within 15 days of initial trip payment," says Buggy.
This add-on will increase your travel insurance price by an average of 50% but will give you the ability to cancel your trip for any reason and receive some reimbursement, as long as you cancel at least 48 hours before your scheduled departure.
"Cancel for any reason" coverage generally reimburses 50% or 75% of nonrefundable trip costs. Not all travel insurance companies offer this option, so if you're interested in it, make sure you buy a plan that has this option.
Buying "Interruption for any Reason" Coverage
Standard trip interruption travel insurance compensates prepaid, non-refundable trip expenses, such as airfare, hotel stays and activities that were booked in advance, if your trip is unexpectedly interrupted by a reason listed in your policy. It also pays for a last-minute flight home and associated expenses. But not all reasons to cut your trip short are covered.
"Interruption for any reason" (IFAR) coverage allows you to return home early, no matter what the reason. Like "cancel for any reason" upgrades, you must buy IFAR coverage within the first 15 or 20 days of your first trip deposit, and it reimburses up to 75% of insured trip costs.
It usually adds 3% to 10% to the cost of a travel insurance plan. Also, be aware that "interruption for any reason" coverage typically doesn't start until 48 hours or more into your trip.
Getting a Pre-existing Medical Condition Exclusion Waiver
Another key benefit of purchasing travel insurance when you book a trip relates to travel medical insurance, says Scott Adamski, spokesperson with AIG Travel. Travel medical insurance pays for hospital and doctor bills, lab work, medicine, X-rays and other medical services, up to your policy limits, if you are injured or become ill on your trip. However, pre-existing medical conditions aren't covered unless you have a pre-existing medical exclusion waiver.
"By purchasing your travel insurance within 15 days of making an initial deposit on your trip, the exclusion for pre-existing medical conditions will be waived for covered losses resulting from a pre-existing medical condition, whether it's yours, that of a traveling companion or any immediate family that you might need to stay home and care for," says Adamski.
Travel Assistance Before and During a Trip
All travel insurance companies provide 24/7support services, and some include concierge services in their travel insurance plans.
"These services are often utilized during travel, but many travelers don't realize they can be used right away when you purchase an insurance plan," says Buggy.
She cites these examples of pre-departure services that are usually offered—and that are free—that you can use as soon as you buy a travel insurance plan:
Passport/visa requirements and replacement
Travel-related health advisories
Vaccine requirements and recommendations
Currency information
Weather information
Restaurant/hotel/shopping recommendations and reservations
Local transport information and reservations
Event ticketing and suggestions
Golf course referrals and tee times
Amending and Updating a Policy
You don't need to have your complete itinerary finalized before buying insurance for a trip.
"Travelers can purchase travel insurance plans even before they know every single element that might be included in their trip," says Adamski with AIG.
You only need one element of the trip to be in place to buy a travel insurance policy. For example, if you book a cruise for 2023 but haven't yet booked the flight or excursions, Adamski says you can still shop for a plan because you have made a payment for the cruise. Later, you can add other costs for travel arrangements to be covered under that plan as you book them.
"This way, you can still take advantage of the pre-existing medical condition exclusion waiver, 'cancel-for-any-reason' and other pre-departure benefits," Adamski says. "So, knowing that you have coverage now for many factors that might affect your ability to take your trip in 2023 will mean that you can focus on the fun stuff, rather than worrying about the what-ifs."
Other Bonuses to Buying Travel Insurance Early
By purchasing travel insurance early on, you lock in coverage for unforeseen problems that can happen before you even leave.
For example, the Travelex Travel Basic plan includes financial default coverage and cancellation for business reasons. Financial default insurance can reimburse your trip costs if your travel company suspends operations due to financial issues. If you experience unforeseen work-related issues covered in your policy and can't go on the trip, cancellation insurance that covers business problems can cover your costs.
These are great perks at no additional cost to travelers, says Buggy at Travelex. "The key is to get your plan early on during those first 15 days from putting money down on your trip," she advises.
To read the full article, click here.