Many consumers don't pay much attention to the cost of homeowner's insurance, simply accepting the fact that they have to pay steep prices to protect their biggest asset. That's a mistake; according to industry estimates, the average cost of homeowners insurance nationwide is approaching $1,000 and is only on the rise. It doesn't have to be that way, though. Homeowners do have some power to prevent rate increases, but it takes some cunning and a few changes at home. Check out our list to see what's spiking your rates and what you can do about it.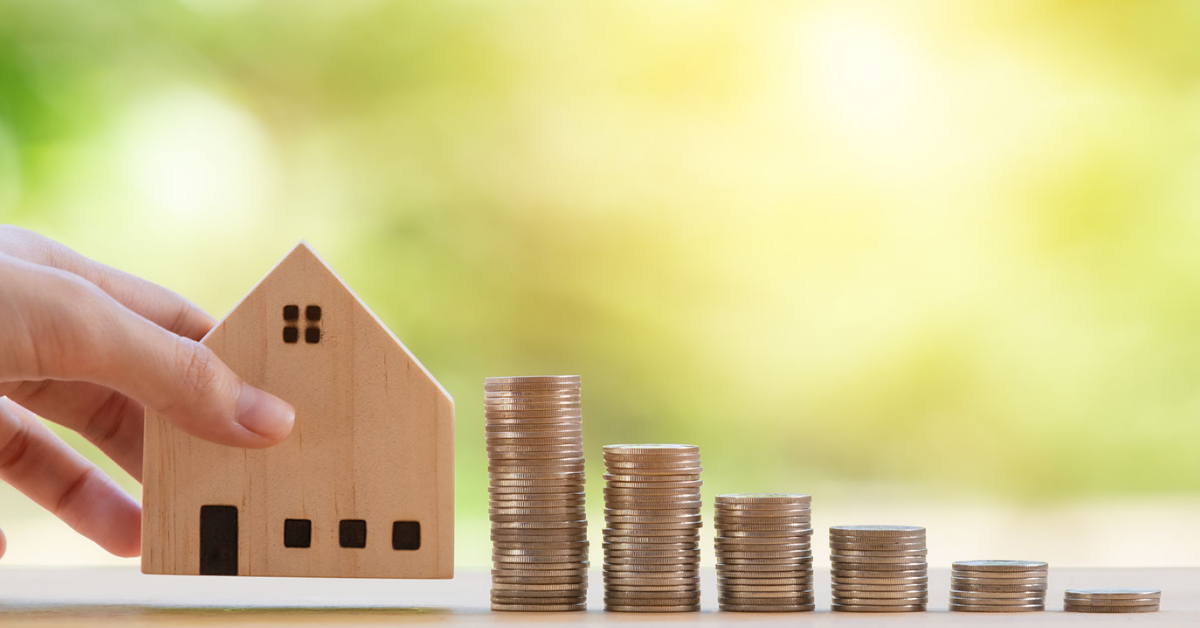 Reconsider Adopting a New Pet
As much as you love the littlest members of your family, insurance companies don't share your love for dogs. Man's best friend is considered one of the most dangerous things in your home, accounting for roughly one-third of all home insurance liability claims. Even the friendliest mutt is deemed a potential risk—and children are especially vulnerable to injury by dog bite. And if you own an exotic pet—like a hedgehog or monkey, for instance—expect even higher premiums to cover potential attacks on guests or passersby. By all means, keep your current pet, but if you can't afford a rate increase, maybe reconsider bringing home any additional animals. 
Cordon Off the Swimming Pool
Having a pool is a great way to cool off during the summer months, but all that relaxation comes at a cost. Swimming pools are considered an "attractive nuisance," a potential danger that can cause rate spikes in your home insurance. The most at-risk users, of course, are the children in your household, but you can also be liable for harm done by people who use your pool—even without your permission. Want to keep little ones safe and yourself protected? Keep your pool area secure by installing fences, self-locking gates and by having safety equipment and first aid kits readily accessible.
Skip This Backyard Hazard
Jumping on a trampoline is all fun and games until one accidental bounce leads to a fall and a broken bone. Trampolines are a leading cause of childhood injury, so it's no surprise they come with a hefty insurance spike for owners. You'll be held responsible for any trampoline-related injuries that occur, even if the injured parties are playing in your backyard without permission. If you must have a trampoline, consider placing it in a securely fenced area, then surround it with a safety net to reduce the chance of injury. Supervise play time to keep roughhousing to a minimum and be prepared with a first aid kit and a mobile phone so that if accidents do happen you can dial for help if you need it.
Keep Wood-Burners Up to Code
When the weather outside is frightening, there's nothing like cuddling up in front of a cozy fire. But the wintertime cozy factor associated with a wood-burning fireplace or stove comes at a cost in the form of higher home insurance rates. It's only natural that insurance companies hike the cost of coverage—these toasty home features account for 36 percent of rural and residential home fires each year, according to the U.S. Fire Administration. To minimize potential premium increases, provide your insurance carrier with proof that your wood-burning stove was installed by a licensed contractor and meets code requirements. Also, you should install smoke detectors on all levels of your home, and keep a fire extinguisher in an easily-accessible location—and make sure all household members know how to use it.
Get a Home Business Insurance Policy
Doing business from the home office means owning a lot of specialized and pricy gear, including computers, scanners, printers, phones, desk chairs, filing cabinets and office supplies. All of this extra equipment is at risk for fire, burglary or water damage, which may convince insurers to hike rates. If your business requires that customers or clients come to your house for meetings—expect additional increases to cover business contacts in case of accidents that standard homeowner's insurance may not cover. And keep in mind, a home business may require a separate rider or even a totally separate business insurance policy.
Improve Your Credit Score
If your credit score drops, you may wind up paying a lot more for insurance coverage. In many states, insurers are allowed to use your credit report to predict the likelihood you'll file a claim. Homeowners with better credit scores are considered a safer risk, and therefore pay less, while people with lower credit scores are stuck paying more. To keep your rates low, maintain a solid credit history by paying your bills on time, keeping credit card balances low, regularly verifying the accuracy of the information on your credit report and notifying credit agencies of any errors in your report.
Cover Your Assets
Luxury items like engagement rings, high-priced watches, diamond earrings and other costly charms make your home a target for burglary—indeed, stolen or damaged jewelry is the most-claimed insurance item based on total value. Most modestly priced watches, earrings, clothing, and artwork are covered under standard home contents insurance and won't affect your premium much, but if you have expensive tastes in jewelry and home accessories, consider purchasing separate riders to protect your big-ticket items.
Remodel Wisely
If you're considering a home remodeling project, be aware that certain structural elements can up your insurance rates. Balconies and winding staircases top the list for their likelihood to increase slips and falls, which according to the National Safety Council, are the single largest cause of emergency room visits. It's not just new additions that you have to worry about; the age of the other elements like the roof, plumbing, appliances and wiring can make your home more susceptible to damage, which in turn makes it more costly to insure. 
File at Your Own Risk
Here's a classic case of irony: Filing an insurance claim could result in higher premiums. Don't fret quite yet: Filing a single claim generally won't result in higher premiums, especially if those claims are related to weather or other natural disasters. That said, filing multiple claims within a two- or three-year period sets off alarm bells for insurance companies. The more claims you have, the higher your perceived risk to insurers, and that could mean higher premiums, loss of coverage and difficulties obtaining a new insurance policy down the line.
To read the full article, click here.