Loss-of-use, replacement cost home insurance, and renters insurance are a few known insurances that help you rebuild and also cover damages caused to your home due to a tornado.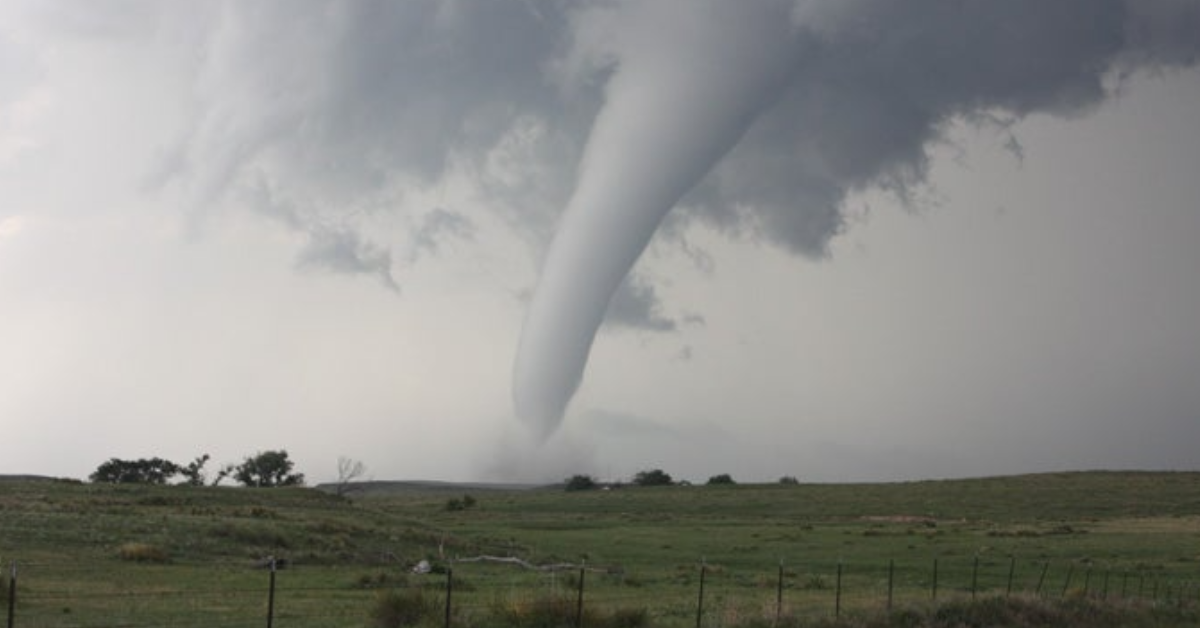 Tornadoes can roar through a community and leave scores dead, countless more injured and financial losses in the billions. Your life can be thrown off course in just a matter of minutes.
Tornadoes are a growing threat. In March 2023, there were 244 preliminary tornado reports — more than three times higher than the 1991-2010 March average of 80 tornadoes — according to the National Oceanic and Atmospheric Administration's Storm Prediction Center.
Having the following six types of insurance can help restore a bit of normalcy to your life following a storm.
KEY TAKEAWAYS
Replacement cost homeowners insurance will rebuild your home from the ground up even if a tornado levels it.
If you're not able to stay in your house after a disaster, loss-of-use insurance pays for additional living expenses (ALE) if you must stay in a hotel and eat out.
Many renters don't realize their landlord's policy only covers the structure – not their possessions and valuables – when disaster strikes.
Replacement cost home insurance
If your home value is declining, it may be tempting to try to save a few dollars by insuring your home for the amount it would sell for instead of its replacement cost. But experts say that's a major mistake.
"People go through a devastating experience and find they don't have enough coverage to rebuild," says Melissa Digby, former national loss prevention director for USAA, and now the company's Strategic Change Principal.
In fact, nearly two out of every three homes in America are underinsured. The average underinsurance amount is about 22%, though some homes are underinsured by 60% or more, according to Nationwide.
It's imperative that you have enough coverage to rebuild your home if it's destroyed. Even if your market value has plummeted, building material costs have not, says Jim Quade, AVP and Region Manager Southeast Region at Liberty Mutual.
Digby recommends reviewing your amount of home insurance coverage every couple of years, as well as any time you make a major change, such as upgrading your kitchen or replacing the roof.
If you're concerned about damage to your roof from a tornado, your home insurance should cover it.
Home insurance policies usually cover roof damage caused by fire, vandalism, and "acts of God," such as hurricanes and tornadoes. However, in some states prone to storms with high winds, such as tornadoes,  coverage may be limited if your insurance company and state laws allow a hail and wind exclusion. These exclusions mean insurance companies don't have to pay for cosmetic damages, just structural damage.  If your carrier has such an exclusion in your policy, it can exclude payments for damage to exterior surfaces, including walls, roofs, doors, and windows from hail or wind if the storm impacts the appearance but not the function of these elements.
Loss-of-use home insurance
Your home insurance policy likely covers your costs if you're uprooted from your home following a tornado or other disaster, Quade says. Such "loss-of-use" coverage reimburses you for living expenses such as hotel rooms and restaurant meals.
There often are limits to the length of time for which you'll be reimbursed and dollar caps on how much an insurer will cover. However, your insurer might grant exceptions to the rule, Quade says.
For example, following Hurricane Katrina, Liberty Mutual waived the limits because a lack of materials and labor delayed rebuilding in many places.
Renters insurance
Do you rent an apartment or a home? You might think you don't need insurance coverage because the landlord's policy will cover the building if it's blown away.
However, if you don't have renters insurance, you won't have coverage for any personal possessions. A landlord's policy does not cover your bike, big-screen TV or other possessions.
Also, without renters insurance, you won't have assistance to cover costs associated with a temporary relocation while you wait for the building to be repaired.
Comprehensive car insurance
If you have a clunker, chances are good you've dropped comprehensive coverage in order to save a buck. But without this type of car insurance, you won't have coverage to help fix or replace your car if it's upended by a tornado or a tree comes crashing down upon it.
You'll need to weigh the costs and benefits of dropping such coverage. If you can't afford to purchase a new car, it might make sense to hold on to that comprehensive coverage even if your car is nearing the end of the line.
Health insurance
Tornadoes can cause serious injuries, and that's where your health insurance comes in. Make sure you're covered; if you don't have health insurance through work, look into an ACA marketplace plan, which can be very affordable. Some people will even qualify for subsidies.
Disability insurance
For many people, the reality is that they are just a paycheck away from being unable to pay their bills. Disability insurance can help cover bills if you're severely injured in a tornado and are out of work for several weeks or months.
Disability insurance typically costs between 1% and 3% of your paycheck and provides up to 60% of your paycheck, says Catherine Liston, vice president of group insurance claims for Sun Life.
Some employers offer short-term disability, which covers between 13 and 26 weeks. Others have long-term disability insurance which applies for several years, Liston says.
People often think disability insurance is only for those with risky jobs. However, most people who file disability claims get injured outside of work. These policies also offer riders so you can customize your plan to suit your needs.
To read the full article, click here.