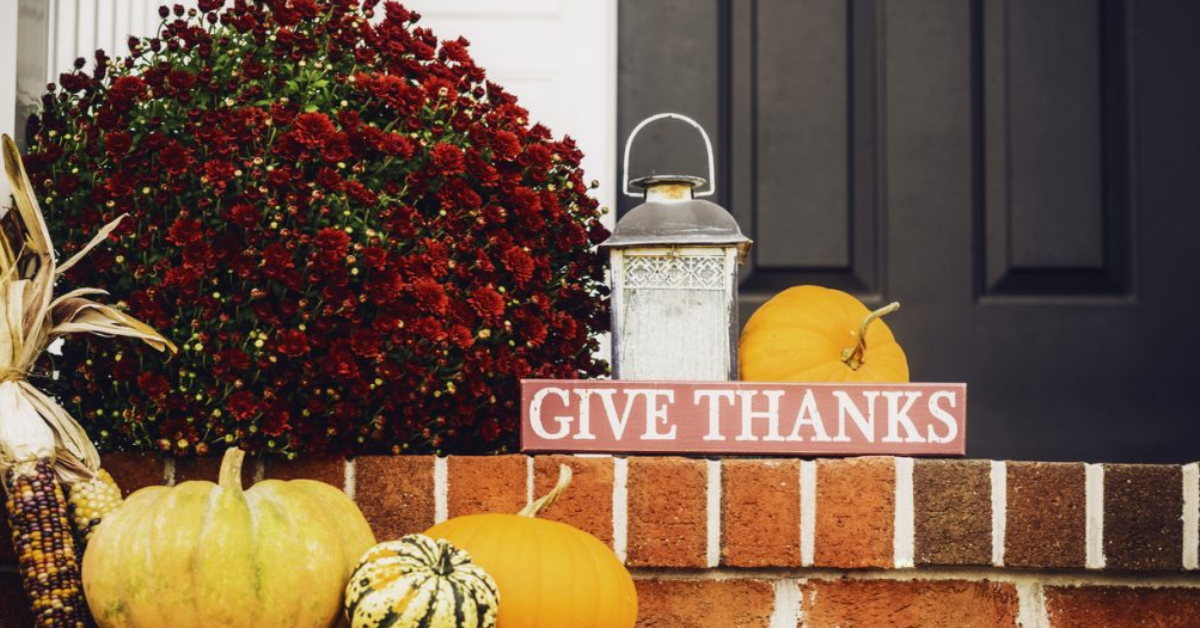 Thanksgiving is such a wonderful, warm and welcoming holiday! When you have a large family event or gathering at your home for turkey day, you want to be sure that your house offers those same comforts. Here are 6 quick home improvement projects you can complete before Thanksgiving this year!
Check up on appliances
With a roasting turkey, fluffy rolls, comfort side dishes and sweet pies all needing the attention of the stove and oven, you'll want to make sure it's working at its best. Perform some quick maintenance checks on your oven and range. Your washer and dryer will probably be working in over time during the holidays, so you'll want to make sure they are properly functioning, as well. With a ton of dishes to be washed after the big meal, it's no time for your dishwasher to be malfunctioning, so give that aquick look around, as well. And finally, your refrigerator is about to be stocked up and probably filled a lot more than normal, and could probably use a simple bit of DIY maintenance, too. Should you run into issues with any of your appliances or need replacements, help is a quick click away.
Fall lawn care
Let your guests arrive to a beautifully manicured lawn this year.
There are several things you can do in the Fall to prepare your garden and lawn for the cooler weather, AND make your landscape an inviting place for Thanksgiving guests.
General household cleaning
Now, this chore might seem overwhelming. In fact, a dinner for 14 prepared in one day might be nothing, compared to the daunting task of housekeeping! Cleaning up your home and making it tidy for guests doesn't have to stress you out, take too long or come in between quality time with family and friends.
Holiday lights and decor
Not only is a beautiful landscape and clean, organized home inviting to guests, but holiday lights and decor can really get them into the spirit of the season! Before your guests arrive, add some fun wreaths to your front door. Place simple Thanksgiving or holiday decor up on the mantel and other areas where you'll be entertaining. Get those Christmas lights up around the house to make it really stand out, and show your festive side with pumpkins and gourds on your porch.
Curb appeal
The first thing your guests will see is the outside of your home.
A quick once over is all that's required to make your home look like it's been waiting for guests to arrive. If you want to do a little more work, try these curb appeal hacks to improve your landscape!
Fire up the fireplace
Fall weather brings a nice drop in temperatures, but it can also leave your guests shivering and uncomfortable. Create a cozy environment by first preparing your fireplace. You can be your own chimney sweep and get that task done in less than a few hours! Ensuring your fireplace is clean and in good working condition will allow you to create a fire without safety concerns.
Turn up the heat
Another great way to keep your guests comfortable is to perform quick maintenance on your furnace and heating system. You will want to run this a few days prior to your guests arriving, as a stagnate furnace will need that time to cycle through (and that musky smell needs time to circulate out of your home, too). Offering a warmer environment inside your home will put your guests at ease and allow you to enjoy your quality time much easier.
By taking care of these things prior to Thanksgiving, your home will be a great place to entertain your guests. You'll keep them happy and comfortable, all while ensuring that your home is safe, clean and in working order. Have a wonderful Thanksgiving!
To read the full article, click here.