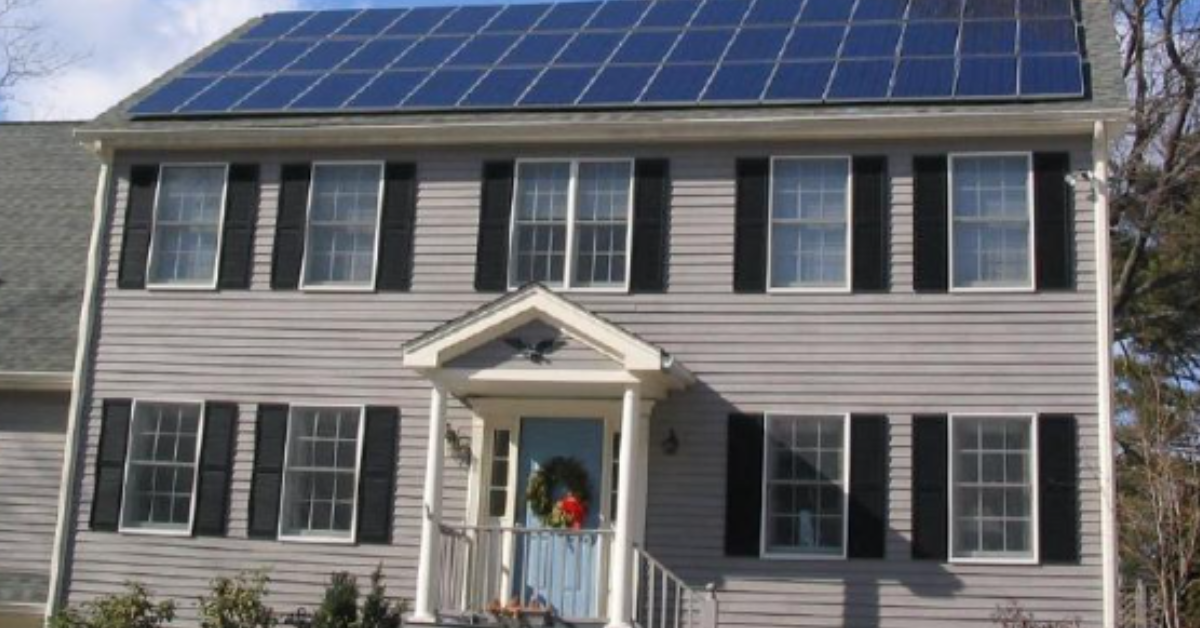 Every year, the New Year arrives, brimming with possibilities. Promises and resolutions are abundant. You feel this time, it's really going to be different and nothing will stop you from accomplishing your goals.
Now that January has rolled around, you must be really looking forward to a great 2023. You might have vowed to quit smoking, lose some weight, travel new places or spend some more time with your family. But what about your home – the place where you'll spend most of your year? Below we present to you ten resolutions for your home this year, in the perfect spirit of new beginnings. They say home is where your heart is but a lovelier, better organized, and more comfortable place to live will surely work wonders.
1. Cut down the use of energy.
How about trying to improve the planet as well while you're improving yourself? Going green could be a great way to make this year truly remarkable. You could start with solar panels or a hybrid car but those are not the only things that can make a difference.
Learn to properly recycle, remember to turn off lights while you're not using them and turn the taps off when you're brushing your teeth. This way, you'll not only contribute towards a better planet but also cut down your bills significantly.
You can trim energy use by sealing and insulating your ductwork. This increases the efficiency of your heating and cooling system by almost 20%. It will make your home more comfortable and also extend the life of your furnace, heat pump and air conditioner.
2. Create a healthy and family-friendly kitchen
The kitchen is the place where families gather together in the midst of all of the hassles of everyday life. While each of us are busy in our work and studies throughout the day, the kitchen is what brings us together.
So why not make as healthy and family-together kitchen as possible? Make your kitchen clean and organized and keep it full of healthy and nutritious ingredients. Look out for some healthy recipes in cookbooks or online. Throw out anything that has overstayed in your kitchen by checking out their expiry dates. And also, transform your kitchen into a place that's not just about cooking but also about connecting. Make the kitchen more accessible. You could also create a zone for kids in the kitchen. Try to make it multi-purpose and also elegant.
3. Keep indoor air uncontaminated
Indoor air quality is one of the most important indicators of the quality of the environment you are living in. Prolonged exposure to polluted air can lead to complications like chronic respiratory disease, heart disease and lung cancer.
Indoor air can be full of contaminants like dust, pollen and mold spores. The problem can be even more severe during winter when we prefer to keep our doors and windows shut all the time.
The harmful irritants in your home can be eliminated by maintaining your HVAC system and changing furnace filters regularly, using low-VOC paints during remodeling of rooms and using localized ventilation in your bathrooms and kitchens to get rid of smoke, cooking fumes and surplus humidity.
4. Install low-maintenance and durable materials
This year, shift your focus towards materials that are low-maintenance and durable. They will provide you a trouble-free service for a long time and since you have to spend minimal time maintaining them, they will spare you from worrying about looking after them. You could use fiber-cement siding which is weather-proof, exceptionally stable and resistant to fire, dents and rot and lasts for as long as 50 years. LED bulbs meanwhile last a phenomenal 18 to 46 years even when they are used for 3 hours every day.
Seasonal artificial plants can be used to decorate your home if you don't have time to spend hours every week tending to your flowers and trees in the garden. Ceramic tiles which look extremely good on floors and walls meanwhile also last for decades.
5. Make your house safe and sound
Your home may look wonderful and it's properly organized also. How about putting some efforts into making it safe as well? You should ensure you're not living with a potential fire, health or security risk. Besides installing fire detectors, check your house for gases like radon and carbon monoxide also. The hardware that perform these tests are not particularly expensive either. And, also watch out for dryer lint.
Make sure your house is properly ventilated. You could also install door and window alarms, that don't cost much these days. And also, ensure that your house is up to date with latest safety standards.
6. Get your space organized
Getting rid of clutter is a must. In fact, it's probably the best and cheapest way to feel better about your home. Of course, the act itself however can be quite overwhelming but can you think of a better way to start the year than with a clear and organized home? Keeping your space organized basically comes down to two things if you stick to them. One is to periodically get rid of whatever things you don't use often or don't like at all. The other is to only bring in things that you actually need.
Creating extra space for storage is another way to keep your home organized. With added space, you can store your possessions easily without your room looking untidy. So this year, how about making use of your imagination at creating a little more space in the most unimaginable places?
7. Spend some time on home improvement projects together
How about trying your hand on some cool home improvement projects this year with your family? Such projects will not only improve your living place but you will also get to spend lots of quality time together as a family. You could try out some DIY projects. They are a fun and creative way to spend time and when finished, you'll have something elegant to decorate your house with. They come in at all sorts of different budgets. Some of them don't require much time to complete either.
You could also try something organic. Plant a tree in your backyard or spend some time in the garden together with your family. Preparing home emergency preparedness kit or making your entrance more inviting is also a great idea.
8. Get your finances right
This probably could be the year you finally get your finances right. Creating a yearly budget will help you a lot. That way, you know how much you'll need to spend this year and will also help to avoid overspending.
Do not forget to allocate some budget for improvement and maintenance of your house. Cutting down the use of energy will also help a lot. So turn off your air conditioner when you are not at home and dial your heater down to a lower temperature at night. Sound financial health is assured when you make enough money and when you do not overspend the money that you have worked hard to earn. So think of the ways to make enough money this year and also try to cut down costs as much as possible.
9. Work out a system to keep your house clean
Everybody loves to live in a clean house but almost everyone dreads the act of cleaning itself. Coming up with a solid plan to keep your house clean could be the best thing you did this year. Devise a daily, weekly as well as monthly plan to keep your entire house clean.
It's best to focus on one particular type of cleaning at a time. You can wipe windows and mirrors first and then move on to sweeping the floors. And also, keep the cleansing utensils like sponge, scraper, cleaning cloths, plastic bags and apron in a place where you can easily find them.
You could also divide the cleaning job among the members of your family. Some of them can do dusting and vacuuming while the others can clean up the bathroom. This way, you can clean the entire house in no time.
10. Make your place more welcoming
Every year, we vow to spend more time with family and friends. So why not make your house friendlier to increase the odds of real conversation and connection this year? All it takes is a little bit of rearrangement and a couple of updates.
You could start with your living room – the place where you welcome your family and friends. It doesn't need to be very complicated either. Even adding a few bright cushions or placing down a new rug can make a huge difference. Guest bedrooms constitute the other essential part of the friendly experience. The experience of the guests in the places where they sleep can create lasting memories. So try to make them cozy and comfortable.
To read the full article, click here.