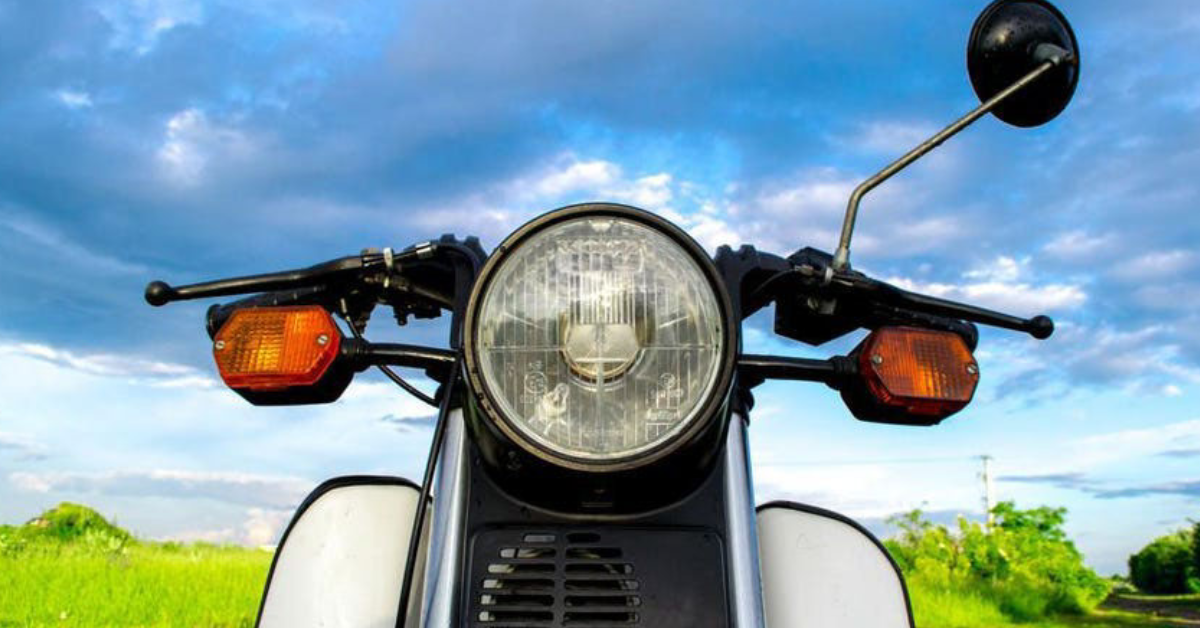 Mopeds and scooters can make commuting a breeze. With small engines and compact frames, you can zip around town around town without guzzling gas or struggling to find a good parking space.
But for all the convenience of a moped or scooter, it could come with an extra cost: You may need to buy insurance.
What Is a Moped or Scooter?
Mopeds and scooters are small, two-wheeled vehicles that are powered by gasoline engines.
Mopeds typically have an engine that is under 50 cubic centimeters (50cc) and are not intended for highway travel. Top speed usually does not exceed 30 mph.
Scooters often have larger engines that exceed 50cc (sometimes up to 250cc) and the most powerful ones can reach speeds up to 75 mph. But even then you may not be able to ride your scooter on a highway, depending on your state's engine size and horsepower minimums.
Mopeds and scooters should not be confused with the e-scooters commonly seen on the streets and sidewalks of many U.S. cities. E-scooters are typically battery-powered, don't require a driver's license and often can't surpass 15 to 20 pmh. Since e-scooters typically require users to stand, they may be excluded from moped, scooter and motorcycle insurance.
Do I Need Moped or Scooter Insurance?
Most states require you to have liability auto insurance in order to ride your moped or scooter on public roads if it has an engine size of 50cc or larger or can reach a top speed of 30 mph or more. If your moped is under 50cc or cannot reach 30 mph, you will most likely not be required to get insurance.
A car insurance policy isn't right for a moped or scooter. Some insurers cover mopeds and scooters under their motorcycle insurance policies. Other insurers offer separate policies for mopeds or scooters. If you lease or finance a moped or scooter, the lender or leasing company will likely require that you insure it.
What Does Moped and Scooter Insurance Cover?
Generally, moped and scooter insurance has coverage types similar to motorcycle and car insurance, including:
Bodily injury and property damage liability. This covers property damage and injuries you do to others.
Collision and comprehensive insurance. These are two separate coverage types that are often sold together. Collision coverage pays for repairs if you damage your moped or scooter in an accident. Comprehensive insurance covers problems like theft, vandalism, flood, fire and collisions with animals. If you have a lease or loan, your leasing company or lender will likely require you to carry these coverage types.
Carried contents and belongings. This covers your belongings that are damaged, stolen or lost while you're riding the moped or scooter.
Medical payments. If you get into an accident, this covers medical bills and funeral costs for you and your passengers, no matter who was at fault.
Uninsured or underinsured motorists. This pays for your medical bills, lost income and other expenses if someone crashes into you and they do not carry liability insurance or have inadequate coverage.
Moped and Scooter Insurance Discounts
When you insure a moped or scooter you may be able to score a discount such as:
Multi-policy discount. Bundling insurance is when you buy two or more policies from one insurance company and get a discount. You may be able to bundle moped or scooter coverage with another insurance type, such as auto, home, RV or boat insurance.
Multi-vehicle discount. When you insure more than one vehicle, such as a car, motorcycle, moped, ATV or snowmobile, you may get a discount. You might also qualify for a multi-vehicle discount if you insure at least two mopeds or scooters.
Safety discount. If you take an approved moped or scooter safety course, you may be able to pick up a discount.
Storage discount. Some companies give discounts if you keep the moped or scooter in a garage.
How Much Is Moped and Scooter Insurance?
Moped and scooter insurance is relatively cheap compared to car insurance. For example, scooter insurance through Progressive is as low as $79 a year for basic liability insurance. Your cost for moped and scooter insurance depends on factors such as:
Model of scooter or moped and engine size
Where you live
Your age and driving record
Mileage
Years of riding experience
Coverage you choose
To read the full article, click here.