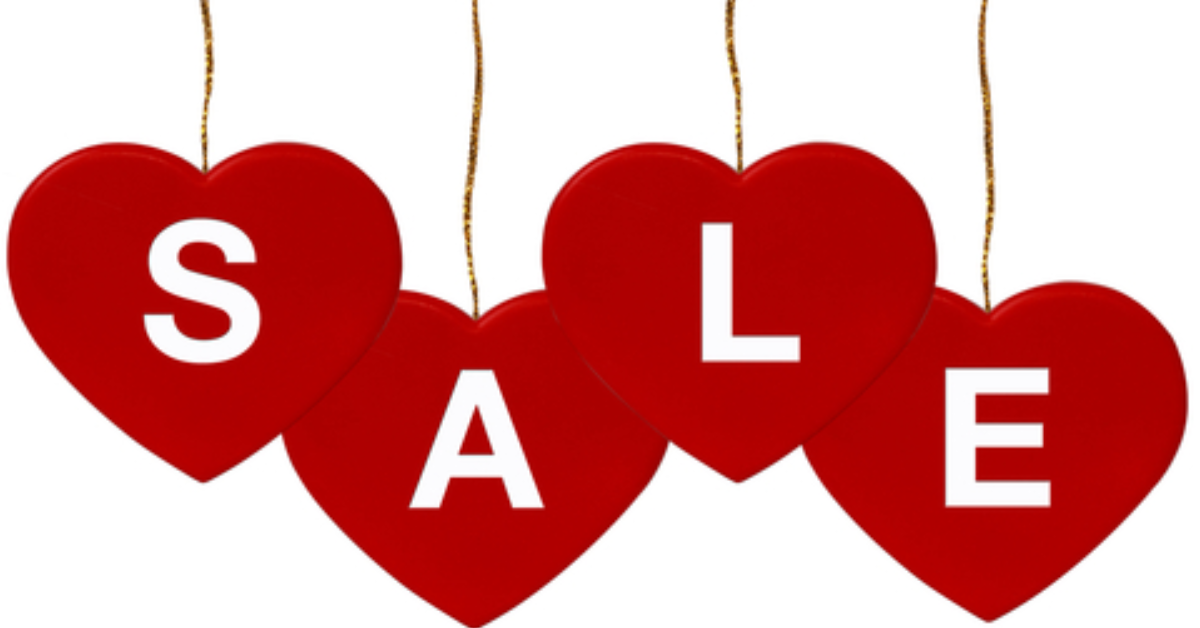 If you're like most business owners, you're constantly looking for ways to engage your existing and potential customers. Valentine's Day is the perfect holiday to reach out to your customers, even if your business isn't directly related to the industries that usually benefit from this holiday.
We've come up with a list of 32+ Valentine's Day marketing ideas to add to your February marketing that you can execute easily. This includes:
Industry-specific ideas
Versatile ideas
Last-minute ideas
Let's jump in.
Industry-specific Valentine's Day marketing ideas
There are countless Valentine's Day promotions that you run this month to engage and connect with your audience in fun and creative ways. Here are some industry-specific ideas:
Fitness centers
Host a special Valentine's Day class for couples.
Run a workout to show your body some love.
Run a workout series to burn off all those sweets. 
Create a Valentine's Day playlist for your classes.
Promote a hot [calorie]-burning love workout or referral program
Massage therapists and spas
Take a percentage off couples massages or run a couples massage class.
Run a buy one for someone else, get yours half off sales promotion.
Offer chocolate facials (yes, they're a thing).
Restaurants
Run a couples cooking class.
Throw in a little special something to your delivery or curbside orders.
Add heart-shaped or red/pink items to your menu.
Photographers
Valentine's Day is one of those holidays that falls in the middle of the significance scale. Your audience might want to do just a little something special on or for this day—but nothing major—which opens up an opportunity for you to run mini deals.
For example, photographers can do quick 30-minute sessions at half price. This way, you can attract interested prospects at a low commitment or cost, who may potentially return to you for larger holidays and events.
Service-based businesses
Be transparent and ask customers for reviews or testimonial videos.
Position a safe/clean home as the best way to love your family members.
Offer deals around showing your home/computer/car some love.
Versatile Valentine's Day marketing ideas
No matter what kind of business you run, there are different ways to promote your business and stand out to your audience on and around Valentine's Day.
Valentine's day gift guides…
Consumers are forever in search of the perfect gift for their loved ones and significant others. Take advantage of this by creating a blog post or downloadable gift guide. Include items that you offer as well as those you don't offer.
The goal is for you to build trust by helping your customers find something they'll want to give to their loved ones; not necessarily to sell or promote your products directly. Remember to share your gift ideas in your on all your social media platforms and even through promotional emails.
Couples-themed posts and promotions
Of course, one of the most obvious ways to incorporate Valentine's Day into your February marketing is through a couples theme. The business below got creative and asked its audience to comment with their favorite "couple" of smartwatches for a chance to win them.
Valentine's Day visuals
Catch your audience's eye with attractive Valentine's Day-themed graphics. And think outside the pink hearts, candy, and chocolate box.
Promote or give away a product
Does your business have any products or services that support Valentine's Day themes? Promote or sell them on Facebook or run a giveaway. Think love, pink, hearts, friendship, teddy bears, flowers…you know the deal.
Note that you can run a Valentine's Day contest or giveaway using any of your products. That's the beauty of holidays!
Run a craft tutorial
If art, decorations, gift-giving, bouquets, or design are relevant to your business or audience, why not post a DIY tutorial on a Valentine's Day craft? Video can help to engage your audience and reveal your business's personality. Try a Facebook Live or Instagram Live session.
Last-minute Valentine's Day marketing ideas
Were you too busy doing your January marketing to plan for February? Don't worry, we've got some last-minute ideas to help you market your local business and build your brand.
Accommodate last-minute shoppers
Did you know that more than 60% of Valentine's Day spending occurs on or within five days of the 14th? So your last-minute offers may even see more success than deals offered earlier in the month. Accommodate these shoppers by:
Extending your hours on Valentine's Day (be sure to update your hours in your Google Business Profile).
Create a post on social media encouraging your followers to just go for it with that gift. You may inspire them to stop in your store or redeem your online offer on their way to their Valentine's date.
Remind your audience that they only have x hours left to use this day to tell loved ones how much they care. Stir up some excitement and urgency around the holiday, and you'll be sure to get some engagement.
Show your customers some love
Even if your products or services aren't related to the holiday, you can still carry out creative and effective marketing on Valentine's Day. For example:
Instead of encouraging your customers to buy gifts for their significant others, give a gift to them! Send out an email with a deal or coupon to show your customers some love.
Hand out free swag with purchases at your store.
Or simply throw an extra perk or two into an order, free of charge.
Showing customer appreciation strengthens your relationship with them and builds loyalty, and Valentine's Day is a great opportunity to do this.
Promote a Valentine's Day offer on Google
While running a Google ad for a Valentine's offer would be ideal, this is about very last-minute ideas. Thanks to the Google My Business platform, you can publish posts to your free listing that show up when customers find your business. Create an Events post to encourage attendance at an event you're hosting, or an Offers post to expand the reach of your limited-time Valentine's Day offer. This is a marketing bonus, as posting to your Google Business Profile is one of the many Google My Business optimizations you can perform to rank higher on Google Maps and increase your chances of getting found in local searches.
Email your customers a Valentine's Day card
If you have an email list, send your subscribers a Happy Valentine's Day card and include a special offer or promotion along with it. Again, you can market your offer as a special "gift" for your loyal customers instead of promoting products or services for your customers to buy for their loved ones. This email functions as a "Thank You" card and gives you a great excuse to reach out to your customers again in a non-intrusive way.
Ask for reviews
Valentine's Day is a great day to reach out to your fans and ask them to give your business a little love in the form of a review. Not only will this help increase your positive reviews and attract more new customers, but it will also remind those who have had a good experience with your business to reengage. Customers are generally happy to write reviews, you just need to know how to ask for them.
Valentine's Day marketing ideas [recap]
Whether you create products that can be customized for Valentine's Day or run a business completely unrelated to the holiday, there are plenty of options for Valentine's Day marketing. We covered a lot in this post, and you can find even more in this list of February social media post ideas, but here's a general list that sums it up.
Industry-specific Valentine's Day promotions
Create a Valentine's Day gift guide
Drop your customers a hint
Run couples-themed posts and promotions
Create appealing Valentine's Day visuals
Promote or give away a product
Run a craft tutorial
Accommodate last-minute shoppers
Show your customers some love
Promote a Valentine's Day offer on Google
Email your customers a Valentine's Day card
Ask for some love in the form of reviews
To read the full article, click here.