Motorcycle Nightmare: Is There Coverage for an Out-of-State Accident?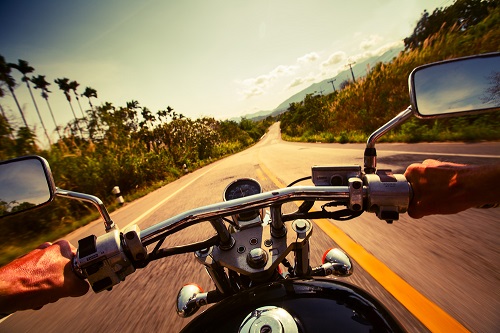 Q: An insured's son was riding a motorcycle with his grandparent in Pennsylvania and was involved in an accident. The insured lives in Maine. Is there any bodily injury or medical payment coverage under the insured's standard, auto policy? 
Response 1: Who owns the motorcycle? Who was driving? Who was at fault? What insurance is on the motorcycle? Does the motorcycle insurance include guest passenger liability?
Response 2: Most personal auto policies do not provide coverage for any vehicle with less than four wheels. Get out your policy form, look under exclusions and see if you find something similar in the policy.
Response 3: The motorcycle should have had motorcycle insurance and, hopefully, coverage for medical payments. If the motorcycle was not insured for medical payments, there is no coverage on the auto policy.
Uninsured/underinsured motorist insurance depends on the laws in the client's state. Many states provide coverage if the motorcycle has UM/UIM coverage on it, while other states provide coverage for all vehicles. Check your state's statutes or ask your state association.
Response 4: If by a "standard auto policy," you mean the ISO PP 00 01, the first exclusion under Part B Medical Payments Coverage excludes coverage for an insured while occupying a motorized vehicle with less than four wheels. At the same time, there is not a similar exclusion under the insured's state UM coverage form.
Coverage forms are always necessary to provide definitive answers to these questions. RTFP—Read the Full Policy—is always in order.
Response 5: There are actually a few "standard" PAPs in the market. The ISO amendatory endorsement for the client's state doesn't show any state-specific changes that would relate.
Most PAPs exclude medical payments when riding a motorcycle, so coverage would likely not extend. If the son was negligent as a passenger and caused injury to others, that is also excluded under the liability coverage. The safest course is to report the accident to the insurer and let them deny coverage.
To read the full article, click here.