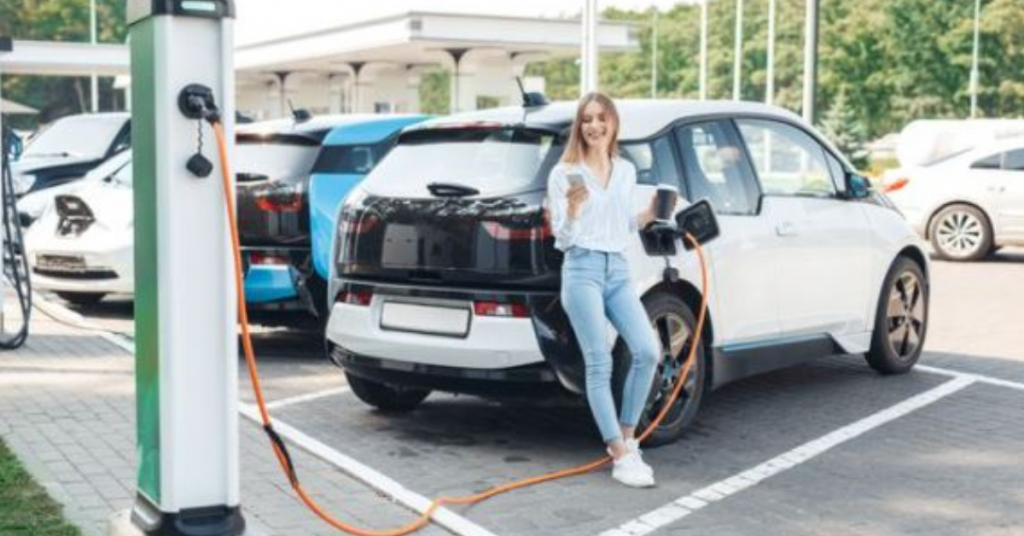 Electric cars may be cheaper to "fill up," but they're also more expensive to insure. They're filled with more expensive parts, and often require more expensive labor when they need repairs.
If you're considering going electric for your next car purchase, you're probably already relishing in the idea of blasting past the gas station so you can charge up at home for free.
While EVs are undeniably cheaper to "fill up," so to speak, they're also more expensive to insure. Insurance companies aren't quite sure what to make of electric cars and they've come up with some pretty valid reasons why they need to charge higher premiums to keep you covered.
Is electric car insurance more expensive?
Electric car insurance, quite simply, is conventional auto insurance but for your electric car. The key difference between electric and conventional car insurance is price. Electric cars are, across the board, more expensive to insure.
You might assume that electric cars would require some sort of specialized insurance like they have for ATVs or motor homes, but no; insurance companies basically treat them the same as gas-powered cars. This means that you'll be able to purchase collision coverage, comprehensive coverage, and all that other good stuff you're familiar with.
Why is it more expensive to insure an electric car?
Although your personalized auto insurance premiums are heavily driven by factors like where you park, how you drive, etc., one of the biggest ones is: how expensive will your car be to repair?
Electric cars are much more expensive to repair than gas-powered cars for a variety of reasons, including:
They're filled with more sensitive electronics which can easily get damaged in a fender bender. My neighbor's daughter once bumped into a Tesla Model S at a stoplight doing under 15mph. Her Jeep had nary a scratch, while the Tesla suffered $12,000 in damage. Apparently, the impact dislodged several sensors throughout the car. Ouch.
They generally require more specialized parts and labor to work on since they're more like giant laptops than traditional automobiles. You can't take them to the corner shop where Ed throws in a new radiator for $150. They almost always have to go back to the dealership, which holds a monopoly on parts and labor.
Are electric cars more expensive to insure than hybrids?
Yep, and for much the same reasons. Electric cars are more expensive to buy, made with more expensive parts, and are costlier to work on than hybrids.
What coverage do electric car drivers need?
If you buy an electric car instead of a gas or hybrid one, will it change up how much collision, comprehensive, and other types of insurance you'll need?
In a word, yes.
Here's a quick breakdown of which insurance types you'll want more or the same of when you insure an electric car:
Property damage liability/Bodily injury liability – possibly more coverage. Liability doesn't protect you or your car – it protects your net worth. If you have $25k worth of liability and cause $60k worth of damage, the other driver can sue you for the remaining $35k. Furthermore, they're more likely to sue you if they think you're rich and have the money to pay. That's why drivers of "rich" looking electric cars like Teslas and Porsches might want to up their liability.
Collision – definitely more coverage. Collision covers your repair bills after you cause an accident. Since even minor fender benders can cause $10,000+ worth of damage to electric cars, I strongly recommend getting at least $10k worth of collision coverage.
Comprehensive – possibly more coverage. This covers damage your car suffers in a non-accident, like fire damage, hail damage, vandalism, theft, and generally unlucky stuff happening to your car. Even though your electric car is more sensitive to damage than a gas car (and more expensive to repair), you may still be okay skipping comprehensive coverage if you park your car in a safe area.
Towing and labor – same coverage. Towing and labor helps to cover the cost of towing and roadside assistance. You'll want towing coverage for your electric car in case you run out of battery or experience a breakdown.
Uninsured motorist bodily injury/property damage – same coverage. As the name implies, UMBI and UMPD cover your costs if the driver who hit you doesn't have enough insurance to cover your damage. When you consider the high costs of repairing your electric car and the fact that 1 in 8 drivers on the road is uninsured, according to the Insurance Information Institute, you'd be wise to shield your EV with uninsured motorist protection.
Personal injury protection (PIP) – same coverage. I recommend you purchase at least enough PIP coverage to meet your health insurance deductible plus one month of lost wages. There's no reason that I can think of that you'd need to increase your PIP coverage in an electric car.
Gap insurance – same coverage. If you leased your electric car, chances are the dealer baked gap insurance into the price. Give 'em a call to confirm. If you financed your car, take a minute to compare how much you still owe on the car with its True Market Value. If the TMV is way lower, you'll want gap insurance.
Rental reimbursement – same coverage. Rental car reimbursement coverage is self-explanatory, and the same principles apply as when insuring a gas car. Will the dealer give you a loaner while your EV is in the shop? If not, can you go without your EV for a while? If you answered "no" to both, treat yourself to some rental reimbursement coverage.
Usage-based insurance – same coverage. There's no reason owning an electric car should inherently push you towards UBI – unless you bought it with the specific intent to drive less.
Are electric cars still cheaper to own overall?
If you were primarily looking at buying an EV to save money on ownership costs, you might be bummed to read that they're actually more expensive to insure.
But will owning an EV save you money overall?
EVs are more expensive to buy up front, and in 10 years, they'll likely need a replacement battery service costing $10,000 or more.
So basically, EVs are expensive at 0 miles, expensive at 100,000 miles, and cheap for all those miles in between. The sweet spot, then, may be to buy a gently-used EV and flip it before it turns 10!
How can you save on electric car insurance?
If you're not too excited to pay way more than your current insurance rate on your new EV, here are some simple ways you can get your rates down:
Buy an EV that's cheap to insure
As with conventional cars, certain EVs are cheaper to insure than others. Teslas are at the top of the range, unfortunately, because they're so darn pricey to fix. But Chevy Bolts, Kia Niros, and Nissan Leafs are much cheaper.
Call your provider and hunt for discounts together
I know, it sounds a little ridiculous to call up your provider and ask "how can I pay you less," but I swear it works.
All you have to do is connect with a live agent over the phone and ask them if you qualify for a better rate. They'll update your driver info first, then go down the list of possible discounts you may not be taking advantage of – especially any that are EV-related.
Opt-in to telematics programs
Lastly, a great way to slash your EV insurance premiums is to opt into your provider's telematics program. Telematics is just industry-speak for "thingy you plug into your car to grade your driving behavior for a discount."
Premium discounts for safe, mindful driving can be crazy. Your only challenge will be to resist stomping on the accelerator at every stoplight to feel the pull of that sweet electric motor.
Summary
Electric cars are more expensive to insure than their gas-powered equivalents for many reasons, including their perceived "luxury" status, sensitivity to damage, and high cost of repairs.
However, as EVs implement more safety tech and adoption becomes more widespread, that gap may narrow.
In the meantime, buying a gently-used EV and getting plenty of quotes is the best way to save on EV insurance.
To read the full article, click here.