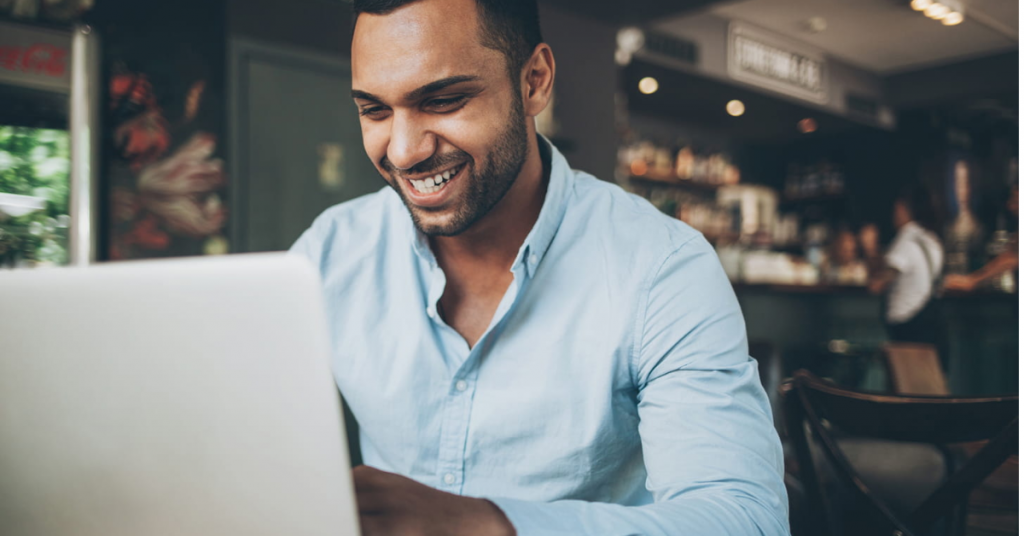 Internet fraud is alive and well, and it's costing victims thousands of dollars. In fact, the FBI's Internet Crime Compliant Center (IC3) received a record 791,790 complaints of online fraud in 2020, with $4.1 billion in reported losses—that's an average of over 2,100 per day at around $5,000 per person.
Anyone can become a victim of online crime, but older adults tend to be more at risk. According to the IC3, overt 40% of all internet crime victims are over the age of 50. Sadly, this group also reports the greatest number of victims who lose more than $100,000.
We don't expect you or your loved ones to unplug from the internet, but we do want you to stay safe online. So familiarize yourself with these common internet scams and the proactive measures you can take to avoid them.
COVID-19 scams update
Unfortunately, the global pandemic has inspired scammers to prey on people while we're already worried and vulnerable. Here are the latest scams to hit the scene—and some tips to avoid them.
Social media scams
On top of unending photos of the banana bread everyone's baking, social media has been full of posts offering fake COVID-19 cures, phony coronavirus tests, and false vaccination information.
Between March and May 2020, researchers at the University of California, San Diego, spotted nearly 2,000 fraudulent social media posts related to fake health products and financial scams related to the pandemic.
How to avoid social media scams
Avoid deals that are too good to be true: If the price is super-cheap, the product promises miracle results, or promos feature limited stock and rapid, bulk sales, it's probably a scam.
Be wary of imported goods: When it comes to health care solutions, imported COVID-19 tests, medicine, vaccines, or cures shouldn't be trusted. In addition to being risky, it's probably illegal to sell unvetted coronavirus health products from abroad.
Don't buy directly from social media: Sellers that use direct messaging or apps like WhatsApp or Skype to peddle their wares, are most likely frauds. If you can't find a legit store, just hit "exit."
Robocall scams
Being stuck at home has made everyone more vulnerable to robocall scams. These scams tend to target older Americans in particular. Many of these phony callers pose as government agencies or charities—entities that people are likely to trust with personal and financial information.
The Federal Trade Commission (FTC) reports more than 131,000 complaints regarding pandemic-related scam calls. But that's nothing compared to the more than three billion robocalls Americans have received.
How to avoid robocalls?
Don't pick up: If you see a call from an unknown number, let it go to voicemail. If it's a friend, they'll leave you a message. If you find a computer-generated voice message, block the number and report it as a scam robocall.
Filter scam calls out: Most mobile phones have a feature or app that lets you filter out unknown callers and numbers that are likely to be fraudulent robocalls. The FTC has a complete guide to help you block scam calls on Android, iOS, and landline phones.
Not a scam
Some text messages claiming to be from the US Census Bureau have been making the rounds, leading people to fear it's some kind of scam. The texts ask recipients to complete a survey about the global pandemic. If you get one of these texts, you can breathe easy—these messages are legit. The Census Bureau is collecting information to track the impact of the coronavirus on US households.
Scam: Coronavirus emails
The new coronavirus impacts everyday life in surprising ways including its side effects on internet security. One trend is an uptick in scams posing as the Centers for Disease Control and Prevention (CDC), selling bogus cures, and offering great deals on the unofficial COVID-19 currency: toilet paper.
How to avoid this scam?
Scare tactics aren't new to scammers, but there's plenty you can do to skip the scams and protect your personal data:
Delete emails that claim to come from "official" sources. Instead, you should directly visit the websites of official sources like the CDC and the World Health Organization (WHO) for news and information.
Never click links in emails from unknown senders. Killer deals are usually too good to be true and news of vaccinations won't come in your email. Instead, you'll learn about these from government officials, usually via the local or national news.
Scam: Fake credit report websites
By law, you're entitled to a free copy of your credit report once every 12 months. AnnualCreditReport.com is the only government authorized website for ordering your free annual credit report, but the internet is full of imposter sites. These websites claim to offer "free credit reports," but oftentimes they're trying to collect personal information, like your Social Security number or date of birth, that can be used to steal your identity. Other websites might offer "free" credit monitoring, but then charge a fee to your credit card after a trial period.
SafeWise recommends checking your credit report at least once per year. If you find unauthorized activity and think you've been a victim of identity theft, place a fraud alert on your credit report.
How to avoid this scam?
Don't respond to emails, pop-up ads, or social media ads that offer a free credit report. Go through AnnualCreditReport.com instead. Be aware that some fake credit report websites have URLs that are very similar to AnnualCreditReport, so type the address in your search bar carefully and verify you're on the legitimate site before entering any information.
Scam: Online romance
Dating websites can be great for meeting new people, but unfortunately, romance fraudsters also use these sites to find their victims. And, according to the FBI, romance scams result in greater financial loss than any other internet-facilitated crime, with the average victim losing over $100,000.
This type of fraud takes on many different forms, but typically it starts with the scammer developing a supposed online romance with the victim. Once the scammer gains the victim's trust, they'll ask for money. They often claim to need money due to a personal emergency or to buy a plane ticket to visit the victim. Romance scammers have even gone so far as to persuade their victims to give them access to private financial accounts. It's also not uncommon for these conniving criminals to convince their victims to commit financial fraud on their behalf.
How to avoid this scam?
Older adults should be especially cautious using online dating websites, as some romance fraudsters specifically target older citizens. What's more, women are victimized at a much greater rate than men. No matter what your age or gender, review our tips for dating online safely to help minimize the chance you'll get duped. Don't hesitate to break contact with anyone who tries to scam you, and you should always report them to the dating website.
Scam: Bogus pop-up security warnings
This scam preys on consumers' fears. A bogus pop-up warns the user that their computer has just been infected by a virus and directs them to download security software immediately.
Sometimes, the goal of this scam is to make money by tricking the victim into purchasing rogue software. Other times the supposed security software is free, which helps encourage the victim to download it. Once installed, the software takes control of the victim's computer, where it can wreak havoc or burrow into your private, stored information. Even experienced internet users can be fooled by this scam, as many phony pop-ups look like legitimate messages coming from Windows or a leading computer security provider.
How to avoid this scam?
One of the most effective ways to help avoid this scam is to protect your computer with genuine antivirus software from a reputable security company. A good option is Norton AntiVirus, which helps defend your computer against scams as well as viruses and phishing attempts.
Product scams are booming
Unfortunately, a barrage of imposter brands are popping up all over social media and on favorite online shopping spots (like Amazon). It can be hard to know the difference between fakes and genuine products. Here are some pointers to help you spot a product scam:
Read customer reviews. Too many super-positive reviews can be a red flag. Also watch for repeated phrases and language.
Scrutinize photos. Beware of photos that look like stock images. Know for sure by checking the origin of the image.
Get help. There are online tools to help you spot the fakes. One of our staff experts uses Fakespot to help identify scam companies.
What to do if you're scammed?
Cyber criminals are always thinking of new ways to fool people, so use caution anytime you're on the web. If you fall for a cyber scam (or think you may have), don't be embarrassed. Gather any relevant information about the incident and then file a complaint with the IC3. An analyst from the IC3 will review and research your complaint and send out information about the incident to the appropriate law enforcement or regulatory agencies.
Talk to your loved ones about these common online scams, and encourage them to tell you if they think they're being scammed. Whether they're being scammed or have narrowly missed being scammed, recommend reputable antivirus software for their use and protection. Particularly if you have kids, make them aware of these and other potential online dangers before they encounter them. We also recommend using parent control software to help protect your kids from cybercriminals. With your friends and family properly warned and informed, you can rest at ease knowing the people you care about are cared for.
To read the full article, click here.