How First-Time Homebuyer Loans Work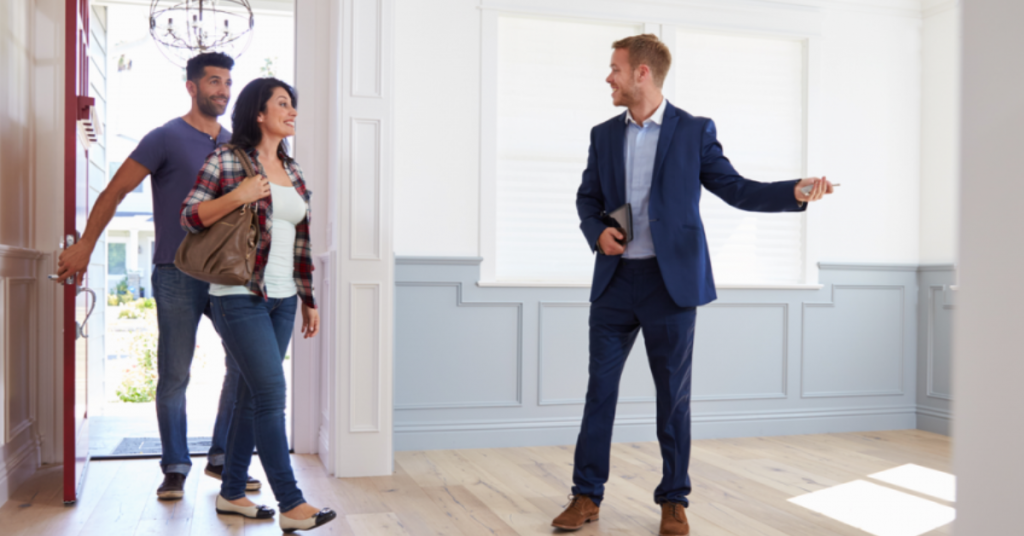 Buying your first home can be exhilarating and a tad intimidating. You're likely somewhat familiar with the steps in the homebuying process—shopping, negotiating, mortgage-underwriting evaluation, closing. However, before you can make it to the closing table, you'll have to get financing. Many first-time homebuyers aren't flush with cash, so any assistance is welcome.
Fortunately, there are several first-time home buyer loans that can get you one step closer to unlocking the door on your first home. Many loan options for first-time homebuyers have lenient down payment requirements, and some are aimed at low-income borrowers.
Key Takeaways
Many first-time homebuyers may find the best loan options—some even offering 100% financing—through government-backed loan programs like the Federal Housing Administration (FHA), Department of Veterans Affairs (VA), or the U.S. Department of Agriculture (USDA).
A down payment as low as 3% may be enough to qualify for many first-time homebuyer loans.
While Fannie Mae and Freddie Mac back most conventional loans, their special homebuyer loans and those for first-timers may not be available with all lenders.
Some loan options are tailored specifically for low-income borrowers.
What Is a First-Time Homebuyer Loan?
With the help of a first-time homebuyer loan, the dream of owning a home can become a reality. These loans make homebuying accessible for borrowers who may struggle with the process due to low credit scores, limited income, or little savings for a down payment. Some loans aren't specifically geared toward first-time homebuyers but still can offer an entry to homeownership all the same.
Note: While first-time homebuyer grants exist and are worth exploring, here we'll go in-depth on loans.
How To Qualify for First-Time Homebuyer Loans?
The exact definition of a first-time homebuyer can vary depending on the program, but generally speaking, if you've never owned a home in any capacity, you probably classify as a first-time homebuyer. As such:
You must not have had any interest in any primary residence in the three years before purchasing a new property.
You're a single parent and only owned a home with your former spouse.
You're a displaced homemaker and only owned with a spouse.
FHA Loans
FHA loans, one of the most popular options for first-time homebuyers, are partially guaranteed by that agency. This guarantee gives lenders more flexibility to relax their criteria and offer better terms to first-time homebuyers.
How the Loan Works?
FHA loans are available for one- to four-unit properties and require a down payment as low as 3.5% of the purchase price. Loan limits differ depending on where you're shopping for a home, so proactively checking them may be helpful.
Tip: FHA loans entail paying for FHA mortgage insurance, which adds 1.75% to the upfront costs plus annual premiums.
An FHA-approved lender can provide more information on loan terms and qualification requirements, which include a minimum credit score, debt-to-income (DTI) ratio guidelines, and time elapsed after any previous bankruptcy and foreclosure events.
How To Apply?
To apply for an FHA loan, you must find an FHA-approved lender, which may include banks, credit unions, and online lenders. A mortgage broker can also help you locate an FHA-approved lender that works with financial and credit profiles similar to yours.
Warning: FHA loans aren't ideal for every type of homebuyer. Borrowers with good credit and a 10% to 15% down payment may save money by opting for conventional loans.
Other HUD Loans
Beyond the standard FHA loans it oversees, the U.S. Department of Housing and Urban Development (HUD) offers some other options. Find out more below.
FHA Energy Efficient Mortgage
FHA's Energy Efficient Mortgage program (EEM) allows first-time homebuyers to borrow extra funds to make their homes more efficient without having to qualify for the additional money. You only have to qualify for the loan for purchasing the home.
How It Works?
An EEM works like other FHA-insured mortgages. The bank approves and funds the mortgage, and the FHA insures the loan to protect the lender in case of default. You must have an assessment to confirm the improvements are cost-effective, such as showing that the money saved over time with the improvements is equal to or greater than the cost. The cost savings influence the maximum loan amount.
How To Apply?
Contact an FHA-approved lender to apply for an FHA Energy Efficient Mortgage.
Manufactured Home Programs
FHA offers financing for mobile and manufactured homes and factory-built housing. Homebuyers can opt for a loan for the mobile home only, if they already own the land, or can seek a loan for a mobile home that will be located in a mobile home park.
Because manufactured homes are less common than conventional homes or condominiums, homebuyers may need to work with a specialized lender.
USDA Loans
The USDA guarantees home loans for low- and moderate-income households living in rural areas. There isn't a down payment requirement, which means first-time homebuyers can get up to 100% financing on a new home.
How the Loan Works?
Borrowers must live in a USDA-eligible area, but they have the flexibility to purchase an attached or detached home, condo, or modular or manufactured home. Borrowers must make 115% or below of the median household income and must have difficulty getting a conventional mortgage without private mortgage insurance (PMI). There are no credit score requirements, but applicants are expected to demonstrate a willingness and ability to handle and manage debt.
How To Apply?
First-time buyers who are purchasing a home in a USDA-eligible area must apply with a lender within the USDA's approved lender network. The UDSA provides a list of active lenders searchable by state.
Important: To receive a USDA loan, you cannot be suspended or disbarred from participation in federal programs.
VA Loans
Qualified members of the U.S. military, including active duty, veterans, and eligible surviving spouses, can take advantage of VA loans, which are backed by the U.S. Department of Veteran Affairs, to purchase a home.
How the Loan Works?
VA home loans are provided by banks and mortgage companies. As the VA guarantees a portion of the loan, lenders can provide better terms, including 100% financing and lower interest rates. VA loans also have the advantage of limited closing costs and no private mortgage insurance (PMI).
Because the VA home loan is a lifetime benefit, you don't have to worry about using up your benefits within your first home purchase. You can use the guarantee multiple times.
Note: VA doesn't require a down payment, but some lenders may require down payments for some borrowers.
How To Apply?
You can apply for a VA loan with the lender of your choice, but first, you'll need to obtain a Certificate of Eligibility (COE) either through the VA's eBenefits site or by mail. In some cases, your lender may be able to assist you.

After the COE, the lender will request a VA appraisal (assessment) of the house you're considering, then will decide whether to accept your application and move toward closing on the home.
You may need to pay the VA funding fee. This one-time fee helps lower the cost of the loan for U.S. taxpayers because the VA home loan program doesn't require down payments or monthly mortgage insurance. Your lender will also charge interest on the loan in addition to closing fees.
Native American Direct Loans
The NADL program helps Native American veterans and their spouses purchase a home on Native American trust lands. Your tribal organization must participate in the VA direct loan program, and you must have a valid Certificate of Eligibility.

Unlike VA loans, where the lender provides the funds, the VA is the lender for the NADL home loan program. There are credit and income requirements, but these loans don't require a down payment, there are limited closing costs, and there's no need for PMI.

The VA funding fee may be required for NADL loans.
Fannie Mae and Freddie Mac
Fannie Mae and Freddie Mac, federally backed mortgage companies, make it easier for homebuyers—both first-time and repeat—to finance their home purchases by guaranteeing mortgages. The loans guaranteed by these enterprises are conventional loans, meaning they're not part of a government program.
Both companies offer mortgage programs that may help first-time homebuyers find a path to homeownership.
HomeOne Mortgage
Freddie Mac's HomeOne Mortgage allows qualified first-time homebuyers to purchase a single-unit home with as little as 3% down on a fixed-rate conforming mortgage. There are no income or geographic restrictions.
Note: A conforming mortgage has a maximum loan amount that's set by the government.
Home Possible Mortgage
Freddie Mac's Home Possible Mortgage aims to help low-income borrowers, those making 80% or less of their area's median income, to purchase a home. Borrowers can pay a minimum of 3% down and even apply with a co-borrower who doesn't plan to live in the home. The program offers flexibility in down-payment funding, allowing the payment to come from family, employer-assistance programs, secondary financing, and sweat equity.
HomeReady Mortgage
FannieMae's HomeReady Mortgage allows low-income borrowers with stable credit to purchase a home with a minimal down payment. Borrowers can qualify with a credit score as low as 620 but may be offered better pricing with a score above 680. The minimum down payment of 3% can come from multiple sources, including gifts or grants. Borrowers aren't required to contribute personal funds toward the down payment.
Both Freddie Mac and Fannie Mae's programs require first-time homebuyers to complete a homeownership education program unless they're purchasing with another borrower who isn't a first-time buyer.
These programs are available with select lenders. Homebuyers will need to ask whether their preferred lender offers them.
Alternative Financing Options
Other financing options include:
Conventional loans: Mortgage loans that aren't part of a government program, including those backed by Freddie Mac or Fannie Mae.
Grants: Can be used for closing costs, down-payment assistance, and more.
Seller financing: The home seller effectively provides the loan for purchasing the home.
Borrowing from retirement savings: May be an option if you have enough put away, but this option might lead to early-withdrawal penalties if you're not eligible for an exception to the rules.
State-based first-time homebuyer programs: May be available where you live.
The Bottom Line
There are a number of first-time homebuyer loan options catering to a variety of financial scenarios. Examining your income, credit score, military status, down-payment savings, and preferred location can help you narrow your options. Each program is different, and some may not be available in your area. Talking with your lender or mortgage broker can provide some insight into what's available and what may fit your situation best.
Frequently Asked Questions (FAQs)
Can a first-time homebuyer buy a house without a down payment?
Yes, some mortgage loans allow first-time homebuyers to purchase a house with no money down or to make the down payment with funds from gifts, grants, or other down-payment assistance programs.
How do I know how much house I can afford as a first-time homebuyer?
The amount of house you can afford depends on your income and expenses. Using a mortgage calculator is the best way to estimate the overall mortgage amount and monthly payment you can afford.
To read the full article, click here.