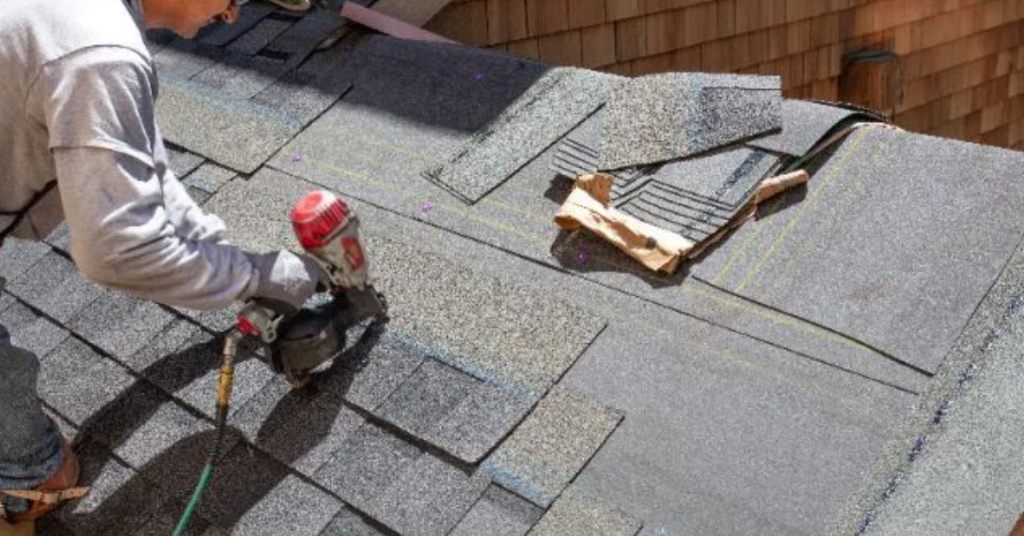 Replacing the roof is probably the house renovation project that homeowners most dread. And with good reason: It's one of the most expensive, typically ranging between $5,601 and $11,729, according to HomeAdvisor, the online contractor resource and search service. The average U.S.homeowner spends about $8,600 on a new roof.
But the reality is, roof replacement is often not a discretionary project but a vital one, commanding top priority. Ignoring the need for a new roof will not only cause additional damage to your home but will decrease your home's value.
Though replacing a roof is not a small expense — and not the sort of project you should skimp on — there are ways to make it more affordable.
What are the costs of replacing a roof?
While $8,600 is the national average, roof replacement costs can soar has high as $45,000. A "reroofing" project — as the pros call it — typically involves removing the roof's existing shingles, making spot repairs to the underlying deck or structure (if necessary), and installing new shingles.
How often you'll need to replace your roof and how much you spend depends on a variety of factors, ranging from the geographic location of your house to the type of shingles you select. Basically though, the price tag for replacing a roof breaks down into two parts: 40 percent materials and 60 percent labor.
Roof replacement materials
The most common elements among the materials that will cost you in replacing a roof:
Underlayment: the water-resistant or waterproof barrier that's installed onto the decking of your roof before shingles are installed.
Shingles: the material covering the roof that you can see.
Soffits: an integral barrier that covers the eaves of your home. Damages to soffits can make rafters susceptible to moisture, and impact the ventilation in the attic.
Drip edge: a strip of material (usually aluminum) installed at the edge of the roof that directs water off the roof and into the gutters.
Flashing: installed in areas where a drip edge isn't feasible and redirects water.
Roof replacement labor costs
You often need skilled professionals to replace an entire roof. Their work involves:
Removal ("tear-off" in roofers' lingo) and disposal of the old roof and its materials.
Installation of new roof.
Cleanup.
Factors such as the pitch (the angle) of your roof, features like chimneys and skylights, and the roof size all affect the time and effort — and so the cost — of the replacement.
How do you know you need to replace your roof?
There are some telltale signs that roof replacement time is imminent:
Loss of shingles.
Cracked shingles.
Curling of shingle edges.
Water leaks.
Pooling water on the roof.
Damage to roof deck.
If you suspect problems — or even if you don't — it's often a good idea to pay for a professional roof inspection. Hiring a roof inspector costs $125 to $325, according to HomeAdvisor, but it can help you pinpoint problems and determine whether an entire roof replacement, versus some roof repairs, is necessary.
How often should you replace a roof?
Maybe you haven't noticed any signs of damage — yet. Even so, most roofs have a natural lifespan. The recommended replacement time of your roof largely depends on the material it's made of.
RoofAdvisor.com estimates the typical life of the most common roofs as:
| Roof Material | Years |
| --- | --- |
| Composition shingles | 12-20 |
| Asphalt shingles | 15-30 |
| Wood shingles | 20-25 |
| Rubber roofs | 30-50 |
| Metal roofs | 50-75 |
How to reduce the roof replacement costs?
1. Know your roof replacement materials
When it comes to roof replacement, shingle selection is critical — it's usually the single biggest material cost. Shingle cost is quoted on a per-square basis or often a roofing-square basis (100 square feet is considered a roofing square).
There are many material types you can choose, ranging from rubber to galvanized steel, along with asphalt, slate, or copper. Asphalt tends to be the contemporary go-to roofing option: It offers many benefits in that it's cost-effective (prices average around $2,500 for a roof of 17 squares — coverage for a 2,200 sq.-ft. house, the average U.S. home size), easy to install and can last for a generation.
Composition shingles, made of a fiberglass or cellulose base, coated with asphalt and topped with mineral granules, run less, but they wear out faster. At the other end of the scale is a metal like copper: durable but among the most expensive options available, with prices start from $25,000 for 17 squares.
Considering which materials you use can help you receive the best combo of savings and durability when calculating your replacement roof cost.
2. Aim for offseason discounts
If you're able to plan your roof replacement in advance, wait until the roofer' slower season. The busiest season for roofers is summer and fall, so consider scheduling your replacement for early/late winter or early/late spring.
3. Insurance claim
Depending on your homeowners insurance policy and the reason for the re-do, your roof replacement cost may be covered by insurance. It's a good idea to speak with a roofer first — even commission an inspection — to determine the extent and cause of the roof damage and their opinion on whether or not it may be a valid insurance claim. Then, speak with your insurance agent and initiate the claim if possible.
4. Research roofers
Ask for recommendations from local friends or neighbors who have had recent roof replacements and ask for referrals. Ask potential roofers for customer referrals and pictures of their comparable work. Always require proof of bonding, licensing and insurance and then validate those claims through your local government before any work commences or any payment is issued.
How to pay for replacing your roof?
Personal loans
Personal loans are a good option for large projects like roof replacements. Loan terms are pretty flexible on personal loans and allow you to select a very short term or a longer one if necessary. Personal loans provide you with a lump sum payment and typically have fixed interest rates. This type of "unsecured" loan means you won't have to put up collateral, like your home. There also may be origination or closing fees associated with this loan from your bank or lending institution.
Home equity loans
A home equity loan uses the equity in your home to borrow from while using the home as collateral. This is also referred to as a second mortgage and is often used for large expenditures, like replacing a roof. Payments and terms on a home equity loan are similar to that of any standard loan with a fixed interest rate, but the interest may be tax-deductible.
Home equity line of credit
A home equity line of credit, or HELOC, allows you to borrow against the equity in your home while using the home as collateral. The biggest difference is the line of credit is open, or revolving, and is usually accompanied by a variable interest rate. You can borrow against it and pay it back, but the line of credit will remain open so that you can borrow against it again.
A home equity line of credit can be a nice solution for a large project like replacing a roof. However, since the full cost of a roof replacement is usually specified in advance, a personal loan or home equity loan with a fixed interest rate might be a more prudent option.
Is replacing a roof a good investment?
Doing a roof replacement is an expensive financial endeavor, and it doesn't offer the greatest ROI: It recoups around 56% (for metal) to nearly 61% (for asphalt) of its cost, according to Remodeling's 2021 Cost vs Value Report.
However, it also has many long-term benefits. Installed properly, a new roof can last for decades. And, while it does require a large, four-to-five-figure outlay, ongoing repairs and patch-ups to a damaged or weakening roof can easily mount much higher over the years — not to mention the expense of problems that might ensue from holes and leaks.
Most of all, a roof replacement gives you peace of mind that your home is ready to withstand the elements, and able to maintain its value. Replacing your roof when the time comes is a crucial aspect of homeownership.
To read the full article, click here.