Electronics insurance pays for damage to your devices when homeowners or renters insurance falls short.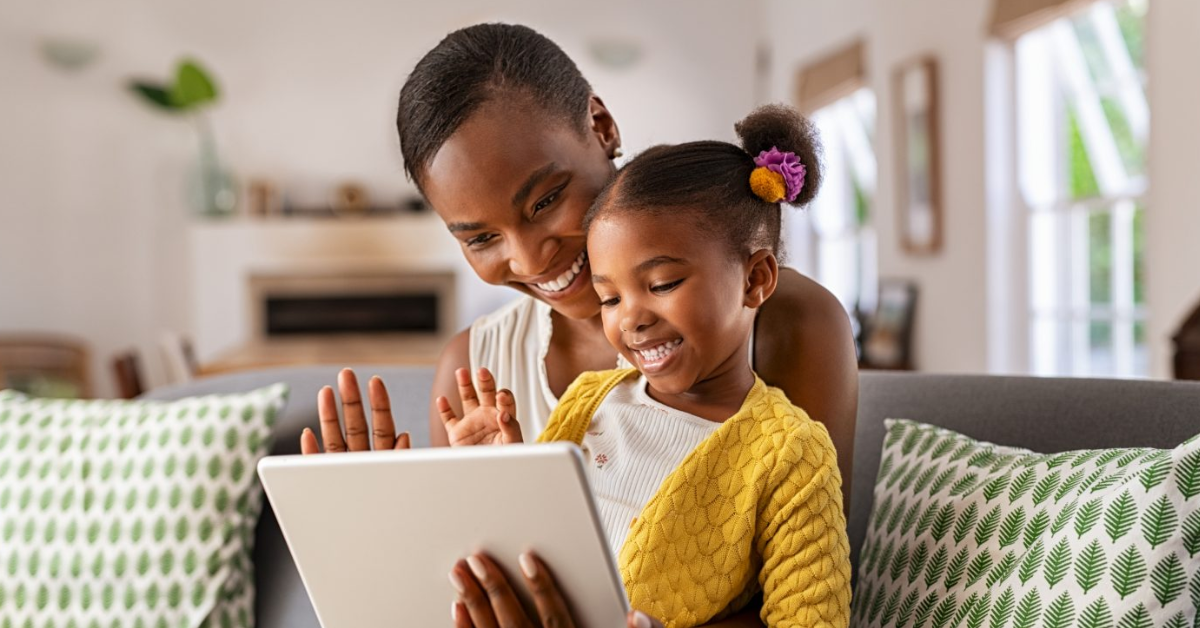 What would we do without our smartphones, tablets and laptops? It's hard to imagine life without them, and when they go on the fritz, they can be pricey to repair or replace. This is where electronics insurance and extended warranties may be able to help.
Sometimes called "gadget insurance," electronics insurance pays for damage to your mobile devices in situations where your homeowners insurance doesn't, such as when your device simply stops working. But do you actually need this insurance?
Are your devices already covered?
You may have more coverage for your electronics than you think. Before you buy gadget insurance, check whether you have enough financial protection through your existing insurance policies or your credit card.
Homeowners and renters insurance
If you have homeowners or renters insurance, electronic devices are likely covered under the personal property section of your policy. This means your stuff will usually be covered if it's stolen or destroyed in a fire, windstorm or other disaster listed in the policy.
Some limits apply:
A home insurance policy typically won't pay out if your electronic device stops working or it's damaged in an accident.
Portable electronics — including smartphones, laptops and tablets — may be covered only up to a certain sublimit, such as $1,500. (You can usually buy additional coverage, however.)
Unless you have replacement cost coverage, if your electronics are damaged or stolen, your homeowners insurance will pay only their current value. Usually, that won't be enough to replace them with new items.
Any payout from your insurer will be reduced by the amount of your deductible — the amount of a claim you're responsible for. So if your $800 phone is stolen, but your homeowners deductible is $1,000, you won't get anything from your insurance policy.
Extended warranties through your credit card
If you bought an electronic device with a credit card, check your card benefits. You may have extended warranty coverage for the device.
Some Visa, Mastercard and American Express cards will tack an additional year of coverage onto the original manufacturer's warranty at no cost to you. Because this coverage mirrors the original warranty's, your device will generally be covered for manufacturer defects but not theft, loss or accidents.
Other card issuers may offer coverage for your phone if you use the card to pay your wireless bill. For example, eligible Wells Fargo cardholders are covered if their phone is damaged or stolen.
Not sure whether your credit card includes extended warranty coverage? Call the number on the back of your card or log into your online account to view a full list of card benefits.
How electronics insurance works
Electronics insurance pays for things a manufacturer warranty or home insurance policy usually doesn't cover, like accidental spills and drops. If your device is damaged or has a malfunction, you can file a claim to have it repaired or replaced. You may need to pay a deductible or service fee.
A quick note on terminology: When shopping for electronics insurance, you may see terms such as extended warranty, protection plan and service contract. There are differences in how these products are regulated, but from a consumer perspective, they're quite similar. What the plan is called is less important than what it covers (and what it doesn't).
Electronics insurance is most commonly available for individual devices such as your phone or laptop. However, some companies offer plans that bundle multiple devices, such as TVs, gaming consoles and home theater systems.
You can pay for some plans on an ongoing, month-to-month basis. Others are good for a set period of time such as two or three years.
Full coverage doesn't always take effect immediately. Some plans have a waiting period, such as 30 days, between when you buy the coverage and when you can make a claim. There may also be restrictions on how old your device is or how soon you need to buy your plan after purchasing the device.
As always, it's wise to read the terms and conditions carefully before committing to a service contract or insurance policy.
Do you need electronics insurance?
Whether electronics insurance is a good buy depends on several factors. The biggest one is how likely you are to need repairs for your item.
For example, if your phone has a sturdy, waterproof case and you tend to be careful with your stuff, phone insurance might be a waste of money. But if you've got little kids with overeager, clumsy fingers who love to play with your phone, buying insurance might be a prudent move.
Even if you do think you might need repairs at some point, the math doesn't always work out.
Say you buy a two-year Upsie warranty for your new iPhone at a cost of $129, with a deductible of $49 per repair. During that two-year period, you file a single claim for a cracked screen.
The cost to fix a cracked iPhone screen can be anywhere from $70 to $330, according to HomeAdvisor, a home services website[1]. Meanwhile, the total cost of the Upsie warranty plus the deductible is $178. In this scenario, the warranty may or may not pay off, depending on the severity of the damage.
Below are a few questions to think about when choosing a plan:
Do you feel comfortable with the coverage you already have through your home insurance or credit card?
What types of damage would the electronics insurance pay for that your existing coverage wouldn't?
How much will the plan cost you, including potential deductibles or service fees?
Would having to repair or replace your device on the spur of the moment be a financial hardship?
Where to buy electronics insurance
You can often buy phone insurance through your wireless provider, while manufacturers like Apple and big-box stores like Best Buy sell extended warranties. But you may also want to check out third-party providers such as the ones below.
Akko
Akko has two plans: one for your phone only, and the other for your phone plus up to 25 other items such as laptops, tablets, cameras, video game consoles and even power tools.
The plan includes coverage for:
Cracked screens.
Spills and submersion.
Theft.
Accidental damage.
Component failures for phones, other portable electronic devices and TVs.
Lost phone (only covered for customers who pay annually).
Students may be eligible for discounted rates.
Allstate Protection Plans
Through a subsidiary called SquareTrade, Allstate sells plans for individual devices such as phones, laptops, tablets, TVs, cameras and fitness trackers. You can also buy a family plan to cover up to four phones.
A standard plan covers mechanical and electrical failures plus accidents like drops and spills. An upgraded plan adds identity theft recovery services, tech support and one instance of Allstate roadside assistance per year. Neither plan pays for loss or theft.
Phone plans are paid on a monthly basis. For most other devices, you choose a set amount of time for your warranty to be valid, such as two or three years.
Asurion
Asurion has one protection plan for your phone and another that will cover just about every electronic device you own except your phone. That includes computers, TVs, tablets, smart speakers, routers and more.
Phone plans cover the following:
Cracked screens.
Defects and failures.
Water damage.
Battery replacement.
Theft or loss.
Accessory damage.
Home+, the plan for other devices, covers breakdowns due to:
Defects.
Normal wear and tear.
Power surges.
Dust, heat or humidity.
Drops and spills for certain portable devices such as laptops and wearables.
Unlike the phone plan, Home+ does not include coverage for theft or loss.
Asurion plans are paid on a monthly basis. You can buy the Home+ plan and some phone plans on the company's website. However, other phone plans may be available only through your wireless carrier.
Upsie
Upsie offers individual extended warranties for a wide variety of items, including phones, laptops, tablets and smart-home technology. Warranties are sold for a fixed period of time, such as two or three years.
Upsie warranties don't cover loss or theft, but they do pay for things like liquid damage, cracked screens and battery failure, depending on the device.
Deductibles vary by item but range from $0 to $150.
To read the full article, click here.