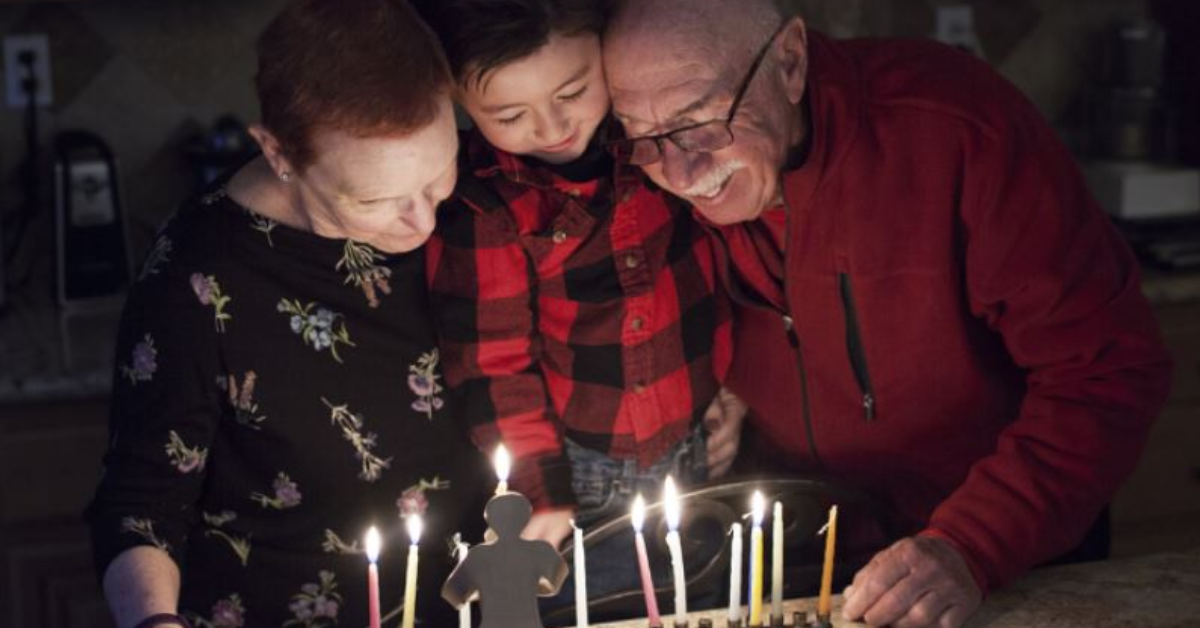 Although COVID-19 is still the most overwhelming global concern for 2020, the holidays aren't taking a break. In a year of unexpected disappointments, the last thing you need is an accident in the home to put a damper on the holiday cheer, especially when you're not sure if your home insurance policy will protect you from home holiday mishaps. After the surprises that 2020 brought, nobody wants to think about electrical issues, fires, guest injuries on your property or robberies during the holidays. Still, because anything can happen, it's best to be prepared.
Here are some of the most common holiday snafus, misadventures and accidents that worry homeowners and ruin holidays, along with some tips and reminders to help you avoid home insurance holiday claims.
1. Indoor Fires From Holiday Decorations, Cooking or Fireplaces
Any number of situations could cause a blaze to erupt in your home, but fires resulting from bone-dry Christmas trees, cooking and fireplaces are relatively common occurrences. Fortunately, the dwelling coverage on your home insurance policy covers fire damage sustained to the structure of your home. If a fire torches your belongings, the personal property coverage provision protects you from these losses.
To make sure you're fully insured for a fire loss, check that your policy has the following:
Structural damage coverage beyond the value of your home.
Updates for any new home renovations or significant purchases you've made.
Limits equal to or above the value of your belongings.
Holiday Fire Safety and Prevention Reminders:
Make sure it's your smoke detector is working correctly.
Close fireplace doors when you're not actively attending to the fire.
Remove flammable items near the fireplace.
Water your Christmas tree regularly.
Check wires for fraying and electrical shorts.
Make sure your home is wired for the extra electrical capacity you need during the holidays.
Don't burn candles for too long, keep them away from hazards such as curtains and never leave them unattended.
Keep a fire extinguisher handy when cooking.
2. Electrical Mishaps From Outdoor Holiday Displays
Fires or other forms of damage caused by outdoor electrical displays are also common during the holidays. Dwelling coverage protects you against fire damage to landscaping. Lights and other ornaments are typically insured from fire, vandalism or theft, but not from normal and tear.
Outdoor Decor Safety and Prevention Reminders:
Use lights and cords manufactured for outdoor use.
Make certain lights, extensions and outlets have sufficient electrical load.
Inspect wires, lights, cords and plugs for any malfunction and damage.
3. Injuries on Your Property
If a guest slips and falls on ice or gets food poisoning requiring medical attention while at your home, your home insurance or renters insurance policy's liability protection should cover guest injuries. The lowest limit is usually around $100,000, but you can and should request more. As part of your liability coverage, a medical payments clause covers your injured guest's medical bills — again, only up to a certain limit, so check your policy and make sure you have the right amount of coverage to protect your home.
Note: The term 'accident' is used in a general context in home insurance policies; however, exclusions would apply if your insurance company qualified the 'accident' as willful intent or malicious conduct.
Additionally, if you fell off of a ladder or roof when pinning up your light display, your insurance policy wouldn't cover any injuries you sustain. Home insurance policies exclude injuries to you or other members of your household.
Holiday Injury Safety and Prevention Reminders
Salt your driveway and walkway to avoid slip-and-fall accidents.
Be conscious of anything that could potentially cause injury.
Read labels for expiration dates.
Don't cross-contaminate foods.
Ensure surfaces are sanitized.
4. Alcohol-Related Accidents
Liability protection can become more complicated with alcohol-related accidents. Most states have mandates that allow injured parties the right to sue hosts who served alcohol prior to their accidents — known as social host or dram shop liability — if negligence is found. Criminal charges could also apply. Some states restrict liability on-site, while others impose liability off-site.
Home or renter's insurance policies usually include a liquor liability statute. Coverage is typically $100,000—$300,000, but only if alcohol isn't sold within the home.
Alcohol Safety and Prevention Reminders
Review your state's social host liability laws.
Consider hosting at a venue or hire a professional bartender.
Offer non-alcoholic beverages.
Encourage responsible drinking and driving.
Stop serving towards the end of the evening.
5. COVID-19 Exposure
Along with alcohol-related incidents, there could be COVID-19 outbreaks among families and social groups this season. That's why many experts are suggesting spending the holidays at home with only other household members.
Check your policy for a "communicable disease" exclusion, which essentially denies coverage if guests contract a contagious disease, such as the coronavirus, in your home. Some jurisdictions require that insurance companies cover the negligent transmission of a viral outbreak.
Coronavirus Safety and Prevention Reminders
Adhere to strict social distancing, mask wearing, hand sanitizing and limits to the number of people you have in your home.
Provide hand sanitizer throughout your home.
Sterilize surfaces with Centers for Disease Control and Prevention (CDC)-approved cleansers.
Check the CDC website for further protocols and the most up-to-date information on COVID-19 and the holidays.
6. Theft Inside and Outside Your Home
The holidays also make homes an easy mark for burglars. Rest assured that stolen belongings fall under personal property coverage. Even items taken outside of your home are qualified as 'personal property off premises' and should still be covered.
Take the extra time to secure your home with deadbolt locks, grates, security camera systems or burglar alarms to avoid a claim. Your carrier may even apply discounts to your premium for installing these devices.
If you recently purchased a costly gift, update your policy accordingly. You may want to add a personal property endorsement or floater as well.
Holiday Theft Safety and Prevention Reminders
Take note of any vulnerable entry points, such as doors, windows and locks.
Invest in security cameras, burglar alarms and motion-sensor exterior lights.
Keep valuable items out of sight.
Make sure your vehicle is locked.
Verify your policy provides enough personal belongings protection.
7. Winter Weather Damage
Winter weather incidents can dampen the holiday spirit. Frozen pipes, hail, wind, snow and ice can cause thousands of dollars in structural damage, including damage to your landscaping. The dwelling coverage provision usually insures these claims, but there may be specific exclusions in your policy, such as wind and hail damage. Ironically, these policy exclusions are likely to be found in regions where this weather is frequent, but you should still check with your carrier.
Winter Weather Safety Reminders
Insulate your home properly to keep heat inside.
Insulate pipes located in unheated spaces such as basements, attics and crawl spaces.
Cut down dead trees and loose branches.
Remove anything outside that isn't fastened to the ground.
8. Domestic or Wild Animal Incidents
If rodents gnawed through your holiday display or your dog barreled into the china cabinet and broke all the family heirloom china, you would be left holding the bag. Home insurance coverage during the holidays typically doesn't extend to damage caused by domestic animals or rodents. But it would insure you if a raccoon snuck in and dragged a turkey baster across your brand new carpet and ruined it.
If you own a pet and it injured a visitor to your home, then you would have liability protection.
Holiday Pet Safety Reminders
Keep your pet away from valuables.
Store holiday decorations in a rodent-free space.
Make sure your pet is properly trained around other people.
Keep trash covered.
9. Sewage Backup
Sewage backups tend to occur more frequently during the holidays. Disposing of grease, paper or plastics into your drains or toilets is a bad idea, but when there are lots of people in the kitchen, things happen. Standard policies don't cover sewage backups. This could really hurt your budget because thousands of dollars in damage could be done to floors, walls, furniture and electrical structures if the sewer goes on the fritz.
You can purchase extra protection with a sewer backup endorsement and should consider doing so if you're planning on having a full house for the holidays.
Plumbing Safety and Reminders
Don't overload your drains with grease and other waste.
Purchase plenty of heavy-duty garbage bags.
Knowing full well what home insurance covers and reading your policy's fine print to ensure sufficient limits and overall coverage can ease some of the anxieties brought on by the holidays. An ounce of prevention during this time is worth a pound of cure. Even with this peace of mind, however, be aware that insurers may look for negligence in claims. Be sure to thoroughly document any accidents that may happen in your home and on your property.
To read the full article, click here.