Take control of your Facebook experience—here's how.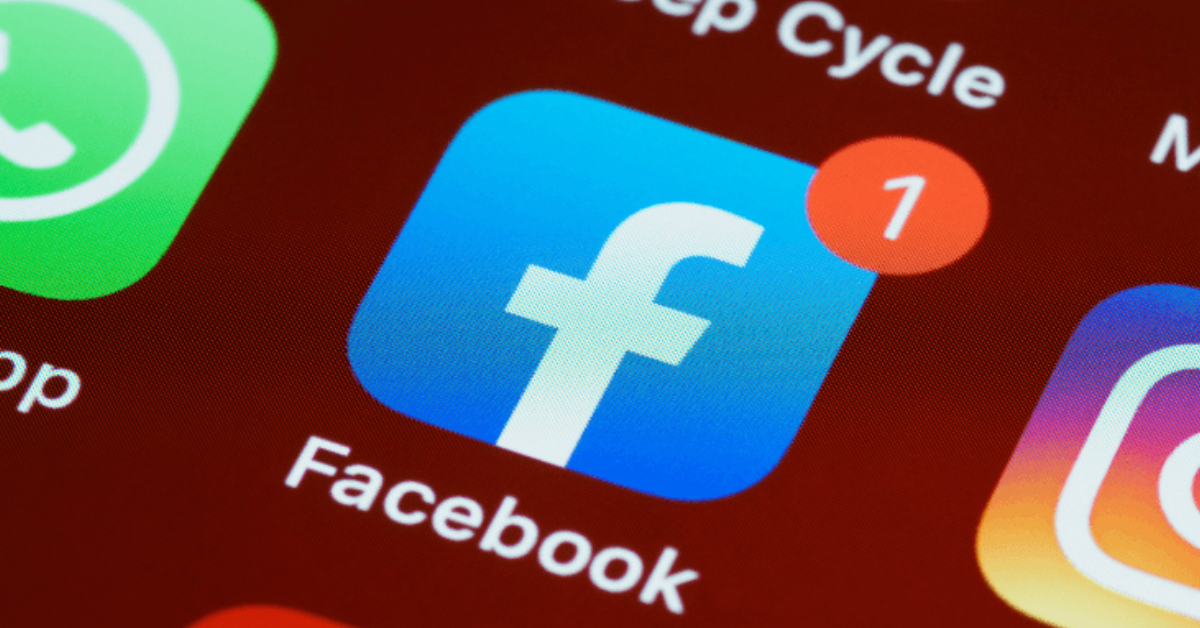 Facebook gives us so much: Ways to connect with old friends, see what former classmates and colleagues are up to, donate to family-backed causes, and keep in touch with faraway family members. You can find endless recipe videos to watch (but never make), and even find yourself a used moped in mint condition.
But with each new feature rollout comes yet another notification, privacy concern, or straight-up inconvenience—and you don't have to grin and bear it. From pesky ad notifications to cringe-worthy memories you'd prefer to keep in the past, here's how to tailor your Facebook experience to be exactly how you want it.
"On This Day" Memories
Some memories belong in the past. You can control whether you see any On This Day or other Memory posts—and you can even go as far as to list a specific person and date you do not want to be reminded of (which is helpful for exes). In the left-hand sidebar of your profile page—in the same column that lists Friends, Groups, Messenger, and Marketplace—click on Memories (you can also go directly to facebook.com/memories). Choose Notifications in the left menu and select either "None" to turn off all notifications, or "Highlights" to only get notifications about certain memories, like celebration videos.
You can also get down to the nitty gritty and decide if there are certain people or certain days you would rather not remember via Facebook notification. To block Memories related to certain people or dates, in the left-hand bar under Notifications, select Hide People (and then select individuals via search and drop-down option) or Hide Dates (and then set your preferred date parameters). You make the rules!
Auto-Play Videos
While scrolling through your newsfeed, there are some videos you just do not want to see, but that play without warning anyway. To stop random videos from auto-playing in your Facebook News Feed, click the drop-down arrow button in the top right-hand corner, choose Settings and Privacy, then Setting again. Select Videos in the left sidebar (you may have to scroll down a bit), then click on the drop-down menu to the right of "Auto-Play Videos" and select "off."
Off-Facebook Activity
Facebook launched the Off-Facebook Activity tool, which lets you manage how the company sees and tracks your activity across the internet (yep, it's been doing that). According to the Facebook help center: "Off-Facebook activity is a summary of activity that businesses and organizations share with us about your interactions, such as visiting their apps or websites. They use our Business Tools, like Facebook Login or Facebook Pixel, to share this information with us." The good news is you can clear the history of apps and websites you use that have shared your data, and you can disconnect data tracking going forward.
Click the drop-down arrow button in the top right-hand corner, choose Settings and Privacy, then Settings again. Click Your Facebook Information in the left column, then Off-Facebook Activity. To clear your history, choose Clear History. To turn off your future Off-Facebook activity for all apps and websites, choose Future Off-Facebook Activity, and click Turn Off.
Location History
On the Facebook app, you have the option to turn on Location History to allow Facebook to know your precise whereabouts through the Location Services on your device. But if you're not interested in having FB keep tabs and records of your various locations within the app, you can turn off Location History at any time. In the Facebook app, tap the Menu icon (three horizontal lines) in the bottom right corner; tap Settings, Privacy Shortcuts, and Manage your location settings, then switch the toggle icon off.
Location Sharing (Nearby Friends)
Nearby Friends is a feature that lets you and your friends share your locations with each other, and turning on Nearby Friends in your app will automatically turn on Location History, too. If you want Facebook to stop sharing your location with friends, head to the bottom-right menu icon, then tap Nearby Friends (or maybe See More if it's not at the top). Hit your own name, hit settings, then switch the toggle icon to "off." You can always change these back should you decide you want to start sharing your location again.
Ads You Don't Want to See
If you're either feeling targeted by your Facebook ads or simply don't want to be shown content you're not interested in, you're not alone. The next time an ad you'd prefer not to see pops up in your Feed or webpage guardrail, click the ellipsis on the right and select "Hide Ad" to delete that one advertisement, or "Hide all ads from [brand]" to free yourself completely (at least on Facebook).
Facebook Live Notifications
With Facebook Live came more notifications. Whether or not you're tagged in a video—and whether or not you plan on tuning in—Facebook lets you know when friends go live. Good news: You can disable Facebook live notifications with a few clicks. Under Settings go to Notifications, scroll down to Video and click to expand the drop-down, and choose "off." You can also control notifications about tags, birthdays, people you may know, the marketplace, and more here.
Read Message Notifications
Leaving someone on "read" goes against basic social media etiquette. Ideally, you want to be able to open a message before you're ready to respond but without leaving the person on "read." You can easily mark individual messages as "unread," giving yourself a bit more time to formulate the perfect response. When you hover over each conversation in FB Messenger, you'll see a circle with three dots to the right. Click that and select Mark as Unread.
Group Activity Notifications
Getting notifications from a Facebook group you joined years ago, but just aren't ready to leave yet? Turn those bad boys off. At the top right of the group page, next to the search icon, click on the three-dot icon, hit Manage Notifications, and pick your preferred settings: Receive alerts for "All posts," "Highlights," "Friends' posts," or "Off."
News Feed Display
It's not them, it's you—or, yeah, maybe it actually is them. Either way, you may have some extremely active Facebook friends whose posts are clogging your timeline (and driving you bananas). Don't want to go so far as to unfriend them, but need to quiet the noise? We hear you. You have a couple of options.
You can Unfollow them (different from Unfriending them or Blocking them)—basically, their posts and activity will stop populating your feed, but you'll still be able to see their profiles and send messages. Do this by clicking the three dots in the upper right corner of an individual person or page's post, and selecting "Unfollow [person's name]." You can also head to the main top right drop-down menu, select Privacy and Settings, News Feed Preferences, Unfollow, and search for the person in question.
Face Recognition
The fact that Facebook can scan photos, identify faces, and suggest tags for photos is objectively cool. At first, it was actually pretty helpful—then it just got a little creepy. If you don't love the thought of Facebook knowing exactly what you look like—and don't need help recognizing your own or your friends' faces in photos—you can quickly switch off this questionable feature. Go to Settings and Privacy, Settings, then choose Face Recognition in the left-hand menu. Where it asks "Do you want Facebook to be able to recognize you in photos and videos?" click Edit and select "no" from the drop-down menu.
Game and App Invitations
Do you have a Facebook friend from high school that you haven't spoken to in years who keeps inviting you to play Candy Crush on Facebook? Not to worry, you can put a stop to that by blocking their app invites. All you have to do is go to "Settings," select "Blocking," and type the name(s) of your friend(s) who is sending unsolicited invites. This also works for events, apps in general, pages, and messages.
Once you've toggled through all the Facebook options, make sure you update your Instagram settings as well.
To read the full article, click here.